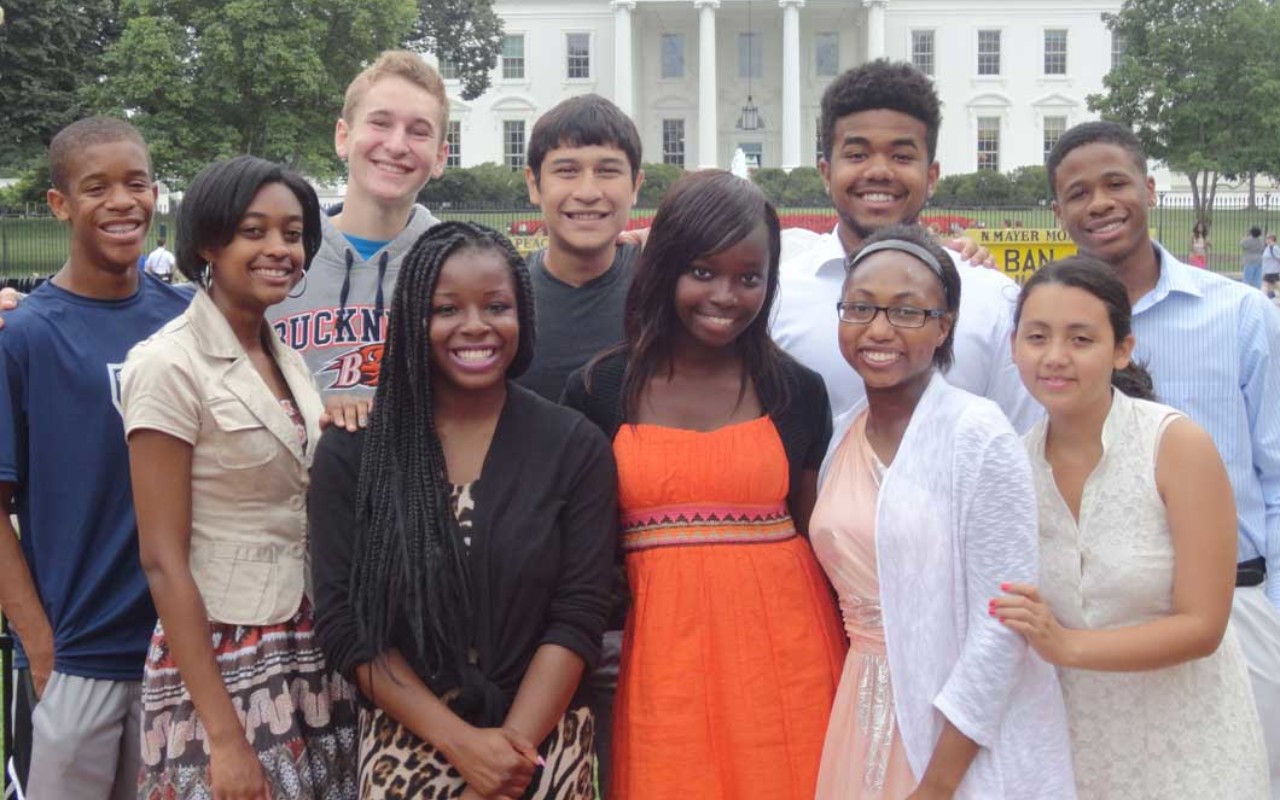 Scholars Complete Pre-Collegiate Training
In August, Posse D.C.'s 61 newest Scholars concluded eight months of Pre-Collegiate Training (PCT). During PCT, Scholars attended weekly workshops that addressed team building and group support, cross-cultural communication, leadership and academic excellence. This training is vital in preparing Scholars for success on campus and ensuring that Posses are equipped with tools to support each other.
"When I met my Posse at the Awards Ceremony, I made the assumption that we couldn't relate to each other," says Ty Chung, a freshman at Bucknell University. "During a workshop, I came to realize my assumptions were wrong. We overcame different challenges in our lives, but that's what brought us together."
Throughout PCT, Scholars are given the opportunity to engage with Scholars already on campus who provide helpful insights as participants the PCT workshops. Career-focused sessions and resume coaches help Scholars to build a supportive foundation within the Posse Career Program network. Additionally, each Scholar is paired with a writing coach to hone their college-level writing skills.
"I was able to work with an amazing writing coach who helped me shape my style and follow college guidelines," says Diana Sanchez, a University of Wisconsin-Madison Scholar. \"With the dedication of coaches, trainers and my Posse mates, I feel encouraged to explore my interests and ready to support my Posse.\"
Before Scholars arrive on their respective campuses, they attend a Summer Retreat with Posse staff and their on-campus mentors. The retreat solidifies the bonds among the Posse and the mentors who will be advising them in college.
"At our retreat, we trusted each other and freely discussed personal goals and obstacles we faced, lending our telescopes and letting others look into our lives," said Armonte Butler, a Scholar at Sewanee: The University of the South. "While zip lining during the ropes course, I realized that I never would have done it without my Posse cheering me on."
Posse D.C. looks forward to continuing to support this new class of Scholars as they acclimate to campus life and begin to pursue their individual educational goals.