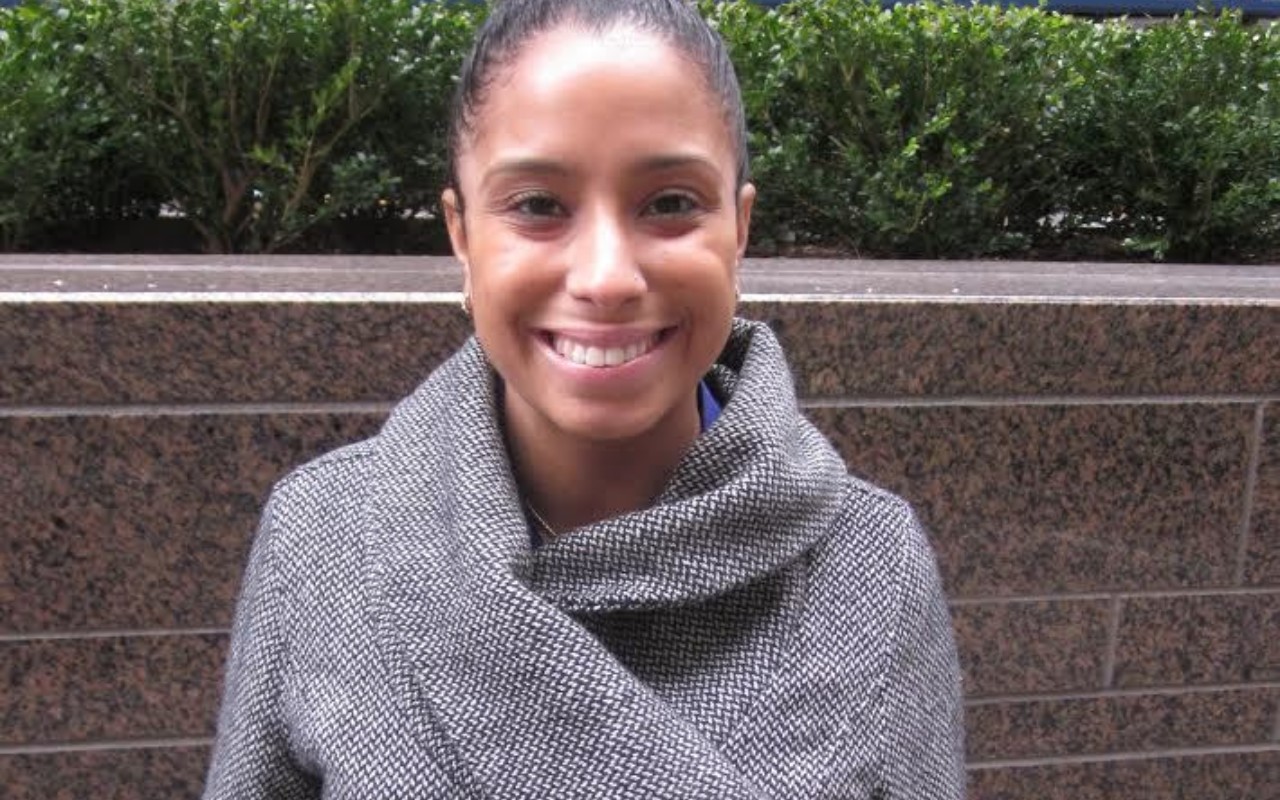 Scholar Promotes Dialogue, Diversity at Middlebury
As co-founder of the My Midd Retreat and president of Women of Color (WOC), Middlebury College senior Aya Gallego facilitates important conversations among her peers about identity, race and gender.
An international global studies major, Aya found crucial support from members of her Posse and older Scholars while transitioning from Morningside Heights in Manhattan to a rural college campus in Vermont. Recognizing the need for community and open dialogue among students, Aya and Dennis Wynn, both of Middlebury Posse 11, founded the My Midd Retreat.
"We invite freshmen who are having anxieties about fitting into the Middlebury community to an off-campus retreat where we do a lot of team-building exercises to dismantle those anxieties," says Aya. "It's one of the biggest things that I've done and one of the most important parts of my Middlebury experience."
"Any time you can challenge perceptions is a teaching moment."
With graduation on the horizon, Aya and Dennis will pass the baton for managing this successful student-led retreat to past participants who are eager to keep it going.
Aya has also worked to strengthen the campus community through her involvement with WOC, a group that explores the experiences of women of color on campus. Under her leadership, WOC holds weekly open forums, organizes events during homecoming weekend and performances to commemorate the international day for the elimination of violence against women as well as a spring speaker series.
"My campus leadership and academics have influenced my identity and will play a big part in guiding my post-college life," says Aya.
In June, Aya will bring her leadership skills to Uncommon Schools, a network of urban charter schools. As part of this program, she will teach English language arts at Kings Collegiate Middle School in Brooklyn, New York.
"I think any time you can challenge perceptions is a teaching moment," Aya says. "I feel highly privileged to be a teacher."