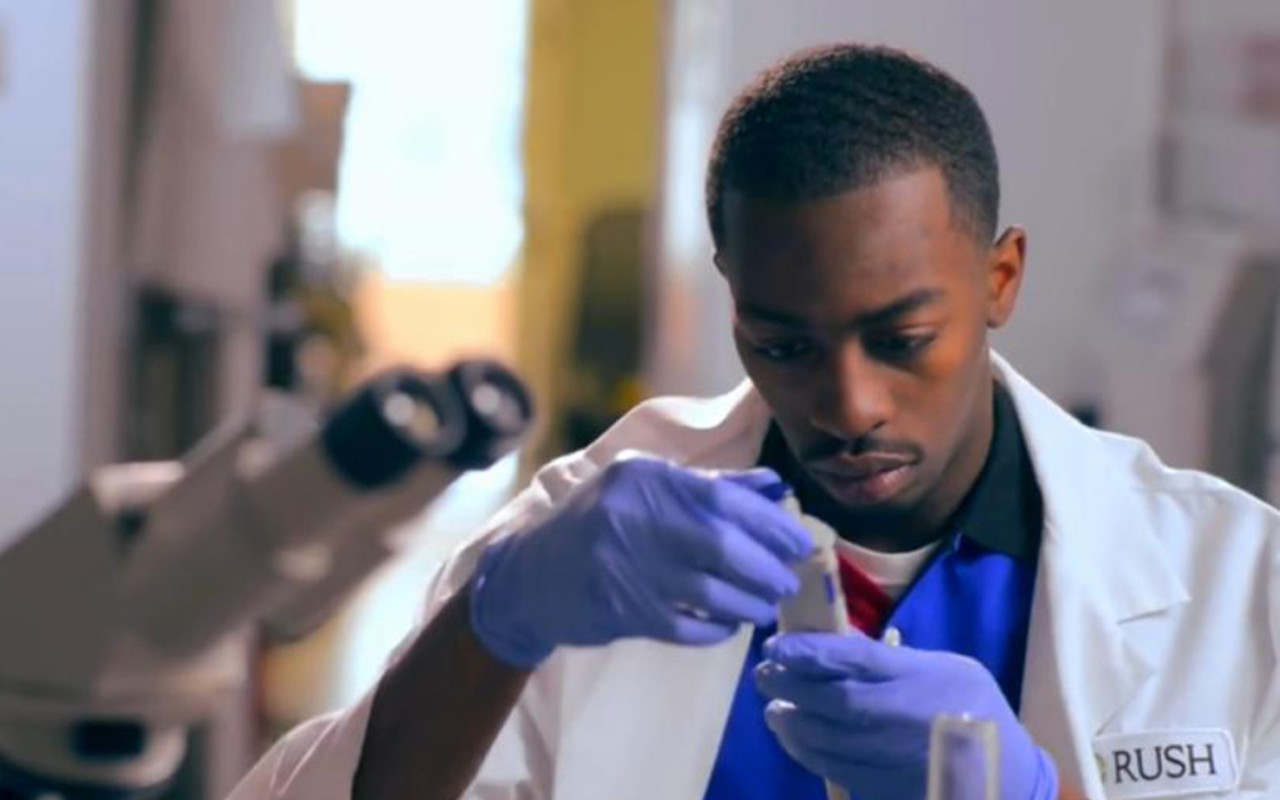 Scholar Contributes to Cancer Research
Keven Stonewall, a sophomore biology major at the University of Wisconsin-Madison, already has a major scientific discovery under his belt. He spent the summer before his senior year of high school in a lab at Rush University in Chicago developing an experiment to study how aging affects a person's ability to fight colon cancer.
"I had a lot of people around me affected by cancer," says Keven. "I knew I needed to do something to try to stop it. As a leader you have to step up. "
Keven injected older and younger mice with an experimental vaccine before also injecting them with aggressive colon cancer cells. One hundred percent of the younger mice developed immunity to the cancer while the older mice did not, leading Keven to conclude that older people with colon cancer might need separate treatment to successfully combat the disease. His research was published in the Journal for ImmunoTherapy of Cancer, and he was a finalist in the 2013 Intel International Science and Engineering Fair.
With plans to become an oncologist and earn both M.D. and Ph.D. degrees, Keven is a very focused student, earning dean's list recognition both semesters of his freshman year at UW-Madison. He is also an ambassador to students interested in pursuing STEM (science, technology, engineering and mathematics) majors at the university.
This summer, Keven researched breast cancer at the University of Chicago's Comprehensive Cancer Center.
"I don't want to only focus on colon cancer," says Keven. "I have a bigger picture in mind. I want to cure cancer, and the more informed I am, the better physician I'll be."