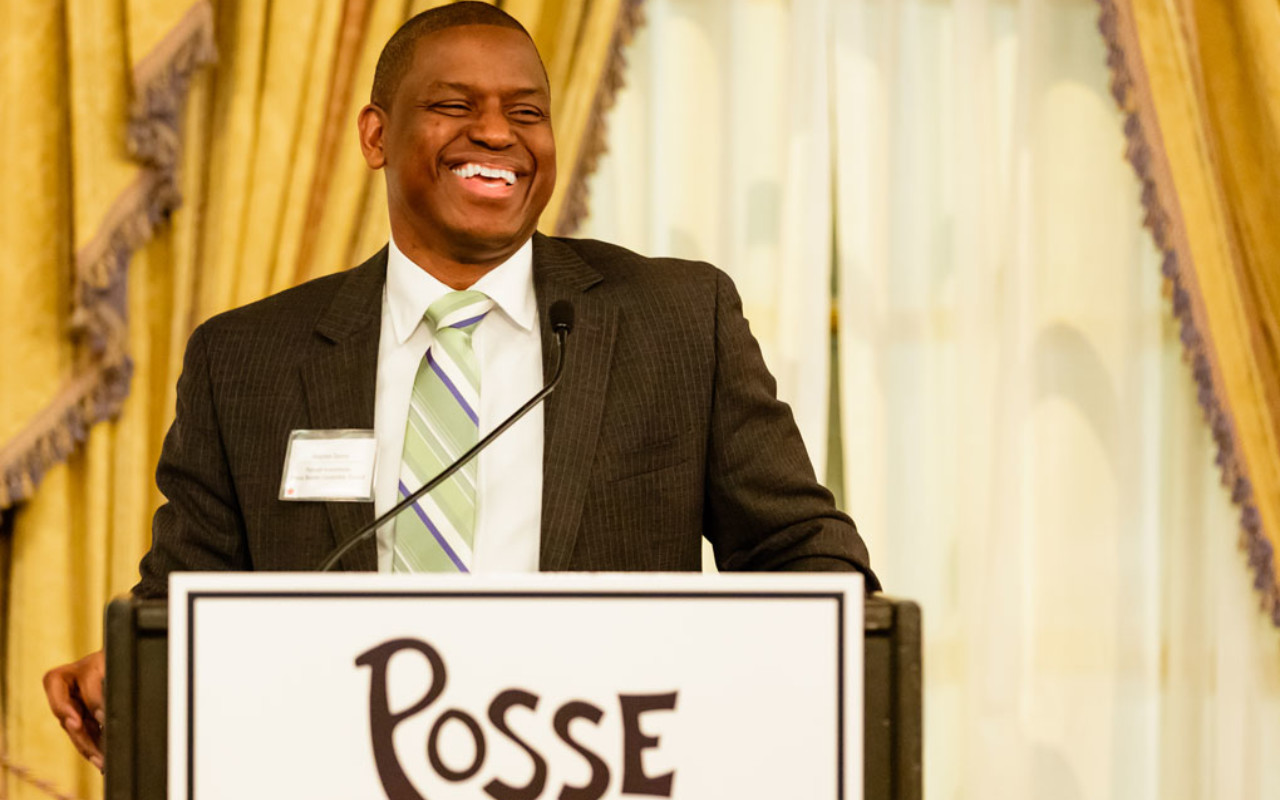 Putnam Execs Spearhead Robust Posse Partnership
The strength of the partnership between Putnam Investments and Posse Boston is thanks to the many Putnam employees who help with Posse events, participate in Career Program panels, and hire Scholars and alumni for internships and full-time positions. Moreover, Putnam, an investment management company in business for more than 75 years, has sponsored Posse Boston's Awards Ceremony for seven years and donated event space.
Stephen Denny, the director of diversity and inclusion, works tirelessly to support Scholars as they take on leadership roles in the workforce. Stephen and Putnam's commitment to create a welcoming, diverse workplace has helped Putnam become the model of a comprehensive corporate partner.
"The Posse organization perpetuates the values that I hold dear,\" says Stephen. "Through their innovation and commitment they are reshaping our communities one Posse at a time."
As a member of the Posse Boston Advisory Board and Putnam's head of registered investment advisory business, Cathy Saunders' leadership has helped to solidify the Posse-Putnam partnership.
"Our support of Posse and its mission comes naturally to all of us at Putnam," says Cathy. "Both of our organizations have a lot in common. We believe in diversity. It leads to diverse thinking and better decision making and being the best we can be for our diverse client base. We both believe in the spirit and benefits of mentorship. Our interests, cultures and beliefs could not be more aligned."
"Stephen and Cathy have been our biggest champions at Putnam over the years," says Lamont Gordon, formerly the director of Posse Boston and now an associate vice president for The Posse Foundation. "As a result of their efforts, there is strong institutional support for Posse at Putnam."
Posse Boston is grateful to Putnam Investments for its continued, critical support of The Posse Foundation.