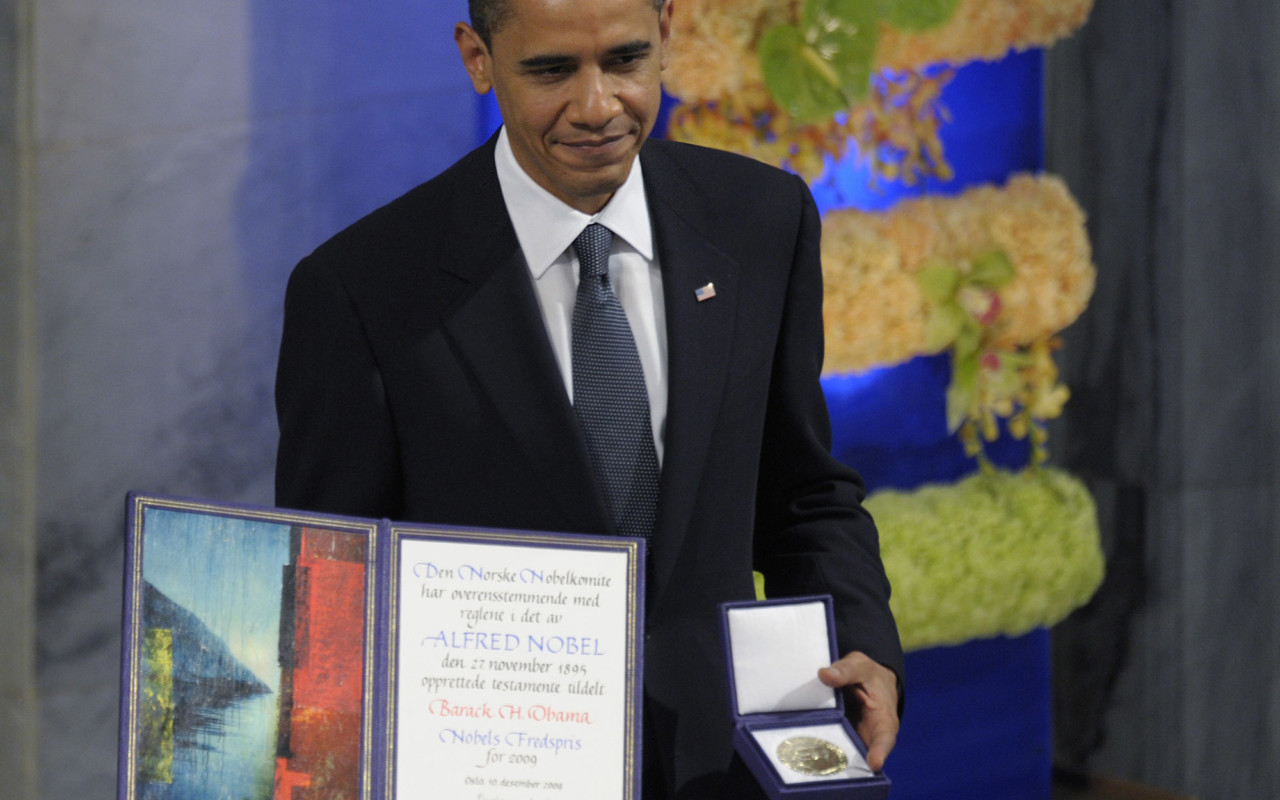 President Obama Donates Portion of Nobel Peace Prize Money to Posse
On March 11, 2010, The Posse Foundation became one of only 10 organizations selected by President Barack Obama to receive a portion of the president's $1.4 million Nobel Peace Prize award money, which he elected to donate to charitable causes. The news that Posse will receive a generous gift of $125,000 came via a White House announcement.
"These organizations do extraordinary work in the United States and abroad helping students, veterans and countless others in need," said President Obama. "I'm proud to support their work."
"I'm proud to support their work."

President Barack Obama
The other nine organizations who will receive donations ranging from $100,000 to $250,000 are: AfriCare, the American Indian College Fund, the Appalachian Leadership and Education Foundation, the Central Asia Institute, the Clinton-Bush Haiti Fund, College Summit, Fisher House, the Hispanic Scholarship Fund and the United Negro College Fund.
"On behalf of the entire Posse Foundation, I thank President Obama for this incredible acknowledgment and support", says Posse President and Founder Deborah Bial. "For 20 years, Posse has been finding outstanding young people and connecting them to the great education they so deserve. The president's support is more than financial; it is a message to the country that these young people are not only important, but needed as leaders. We are beyond thrilled."