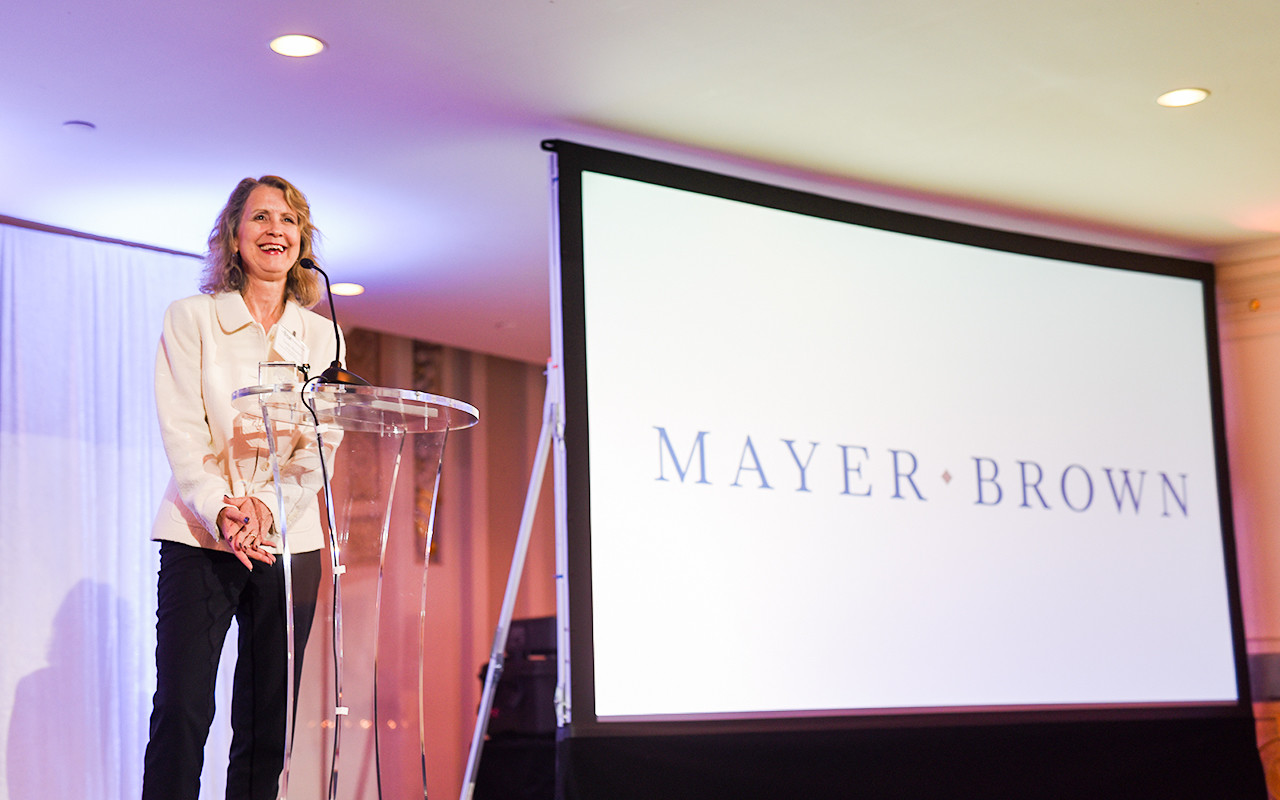 Power of 10 Event Honors Mayer Brown LLP
In October, Posse D.C. hosted its 11th annual Power of 10 fundraiser at the National Museum of Women in the Arts in Washington, D.C. The event, which raised nearly $180,000, recognized honoree Mayer Brown LLP for the firm's multi-faceted partnership with Posse.
In addition to event sponsorships, the company's support has included in-depth volunteer engagement in Posse's career coaching and writing programs, participation in the Dynamic Assessment Process, paid internships for Scholars, and in-kind space donation for Posse events. Mayer Brown Partner Linda L. Rhodes, who also serves on the Posse D.C. Leadership Council, was on hand to accept the award.
"We are constantly amazed by the talents and accomplishments of Posse Scholars," Linda remarked at the event. "We are proud to partner with The Posse Foundation to mentor, support and provide opportunities for these deserving young leaders."
"I became the first in my family to graduate from college."
The Posse partnership is part of Mayer Brown's community service and pro bono campaign "Making the Case for Kids," which focuses on children and education.
Eun Yang, news anchor at NBC4 Washington and member of the Posse D.C. Advisory Board, returned as Power of 10 emcee.
Bucknell University Posse alumna Cristina Sacco, a graduate of Washington and Lee University School of Law, was a featured speaker.
"It is because of Posse that I became the first in my family to graduate from college, and the first to go to law school," Cristina said. "Even now, Posse continues to be a professional asset to me as an attorney."