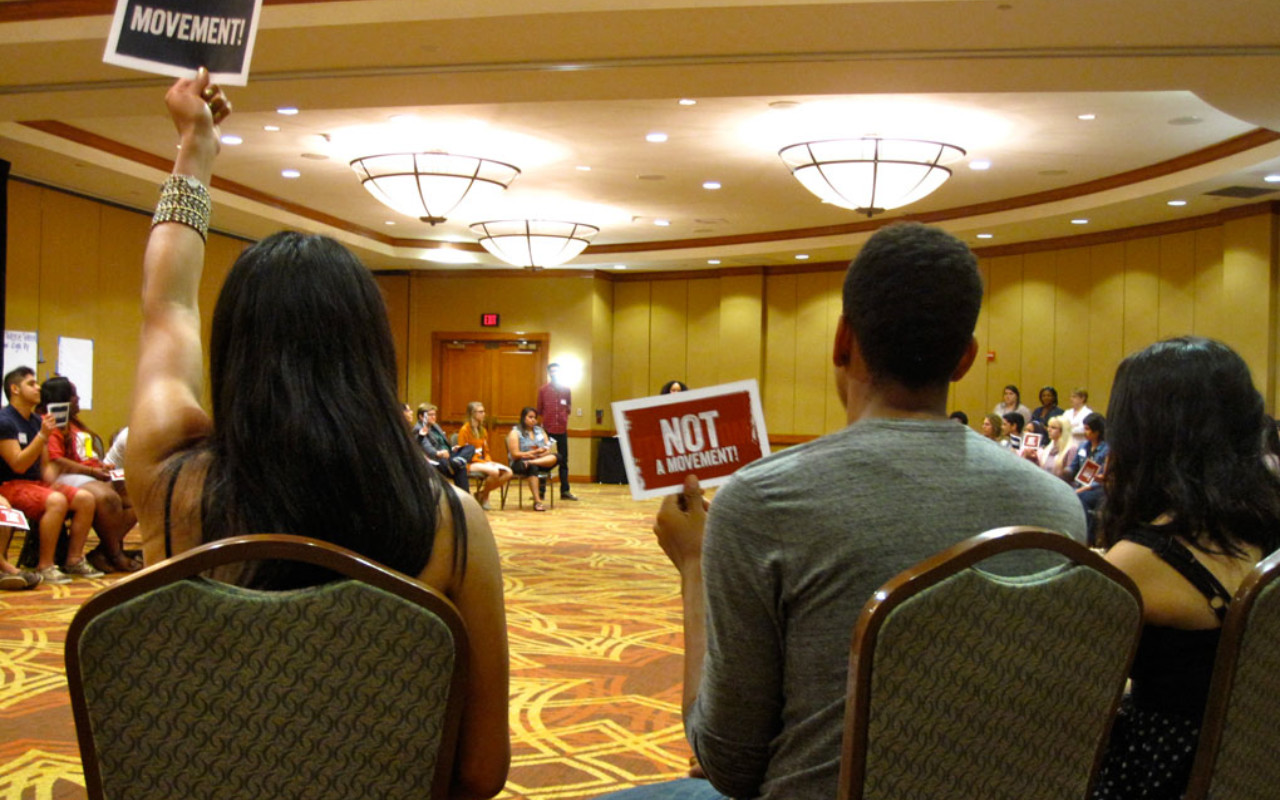 PossePlus Retreats Strengthen Campus Communities
Throughout the spring semester, PossePlus Retreats (PPR) were held at 46 colleges and universities across the country. A weekend-long event for Scholars, members of the larger student body, faculty and administrators, this year's retreats examined social and political movements of the 21st Century.
PPRs were hosted by Posse Houston's college and university partners: Bryn Mawr College, Carelton College, Colby College, Texas A&M University, and The University of Texas at Austin. UT Austin hosted it first PPR, which was a great success.
After the retreats, Scholars, faculty members and other students who attended have met to continue discussions begun during the PPR weekend.
"The PPR is crucial in establishing a Posse community on campus," says Posse Houston Director Kamari Brewer. "It's an incredible opportunity for important dialogue and community growth."