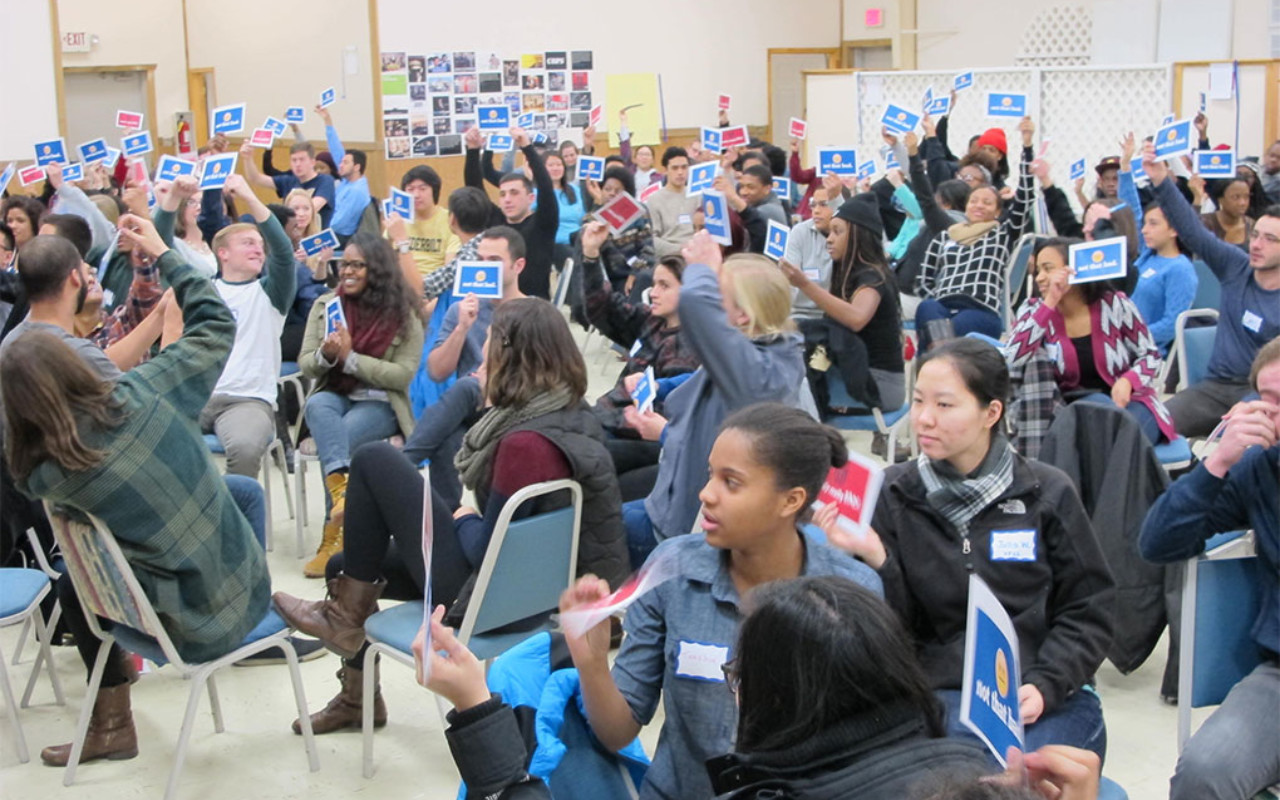 PossePlus Retreats Discuss Crime and Punishment
This spring, nearly 5,000 Scholars, students and faculty members from 48 of Posse's partner colleges and universities attended PossePlus Retreats entitled, "Crime and Punishment."
These annual, weekend-long retreats bring Posse Scholars and members of the larger campus community together for structured dialogue about an important issue identified by Scholars.
Retreat participants delved into this timely topic with discussions about the ways crime and punishment affect communities and personal lives and influence the attainment of justice in the United States.
"I've never seen a retreat—including a wide range of media and activities—better managed for purposeful learning," said Jon Burdick, the dean of admissions and financial aid at the University of Rochester. "I went in fired up about the topic, and came out with a much better informed view."
With national attention currently turned toward the many different dimensions of these issues, participants returned to campus prepared to continue constructive conversations with their peers and professors.