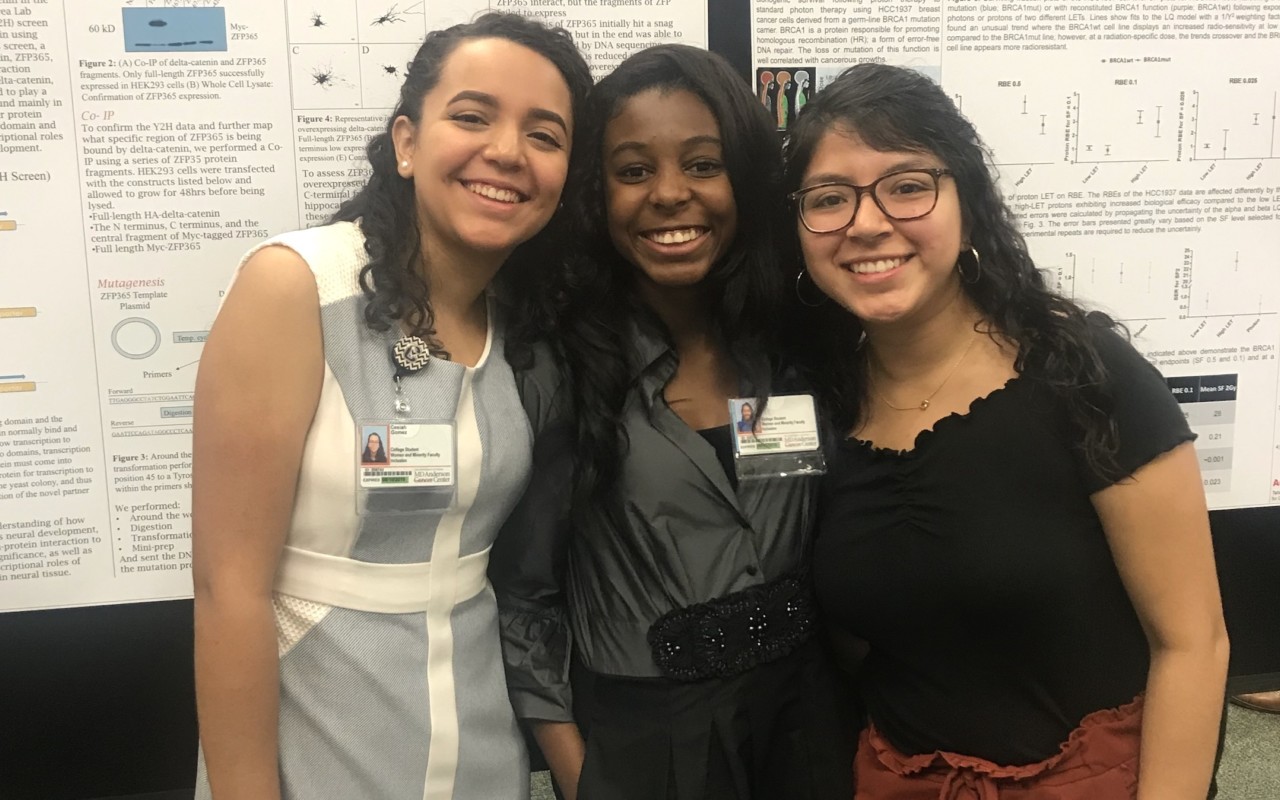 Posse Scholars Secure Competitive MD Anderson Summer Internships
Six Posse Scholars will attend the esteemed summer internship program at the University of Texas MD Anderson Cancer Center. "Partnership: Careers in Cancer Science and Medicine" is designed to build a network to attract, develop and nurture underrepresented young adults across the academic science and medicine pipeline.
Posse Scholars May Liew, Oluwatosin Banjo and Katherine Avila (Wellesley College), Polycarpe Bagereka and Luis Alvarez (Carleton College), and Precious Akujor (Texas A&M University) are the recipients of the internship. The students will serve as research assistants to medical doctors and doctoral candidates and will present a culminating project at the end of the summer.
"I get to be part of research that is cutting edge."
In addition to conducting research, interns will also have the chance to observe a live surgery and audit at least one academic class.
"The internship is a unique opportunity that has allowed me to gain a level of professional experience different from other institutions," says May Liew, who will be a second-year in the program. "I get to be part of research that is cutting edge and of a high caliber that I would not otherwise have had access to."
MD Anderson has been a successful launchpad for a pair of Carleton College Posse Scholars, senior Oluwafunto Akindona and junior Maxime Munyeshyaka, who each completed the program in the past. They are now both winners of the prestigious National Institute of Health Undergraduate Scholarship, which includes an internship at the NIH this summer.