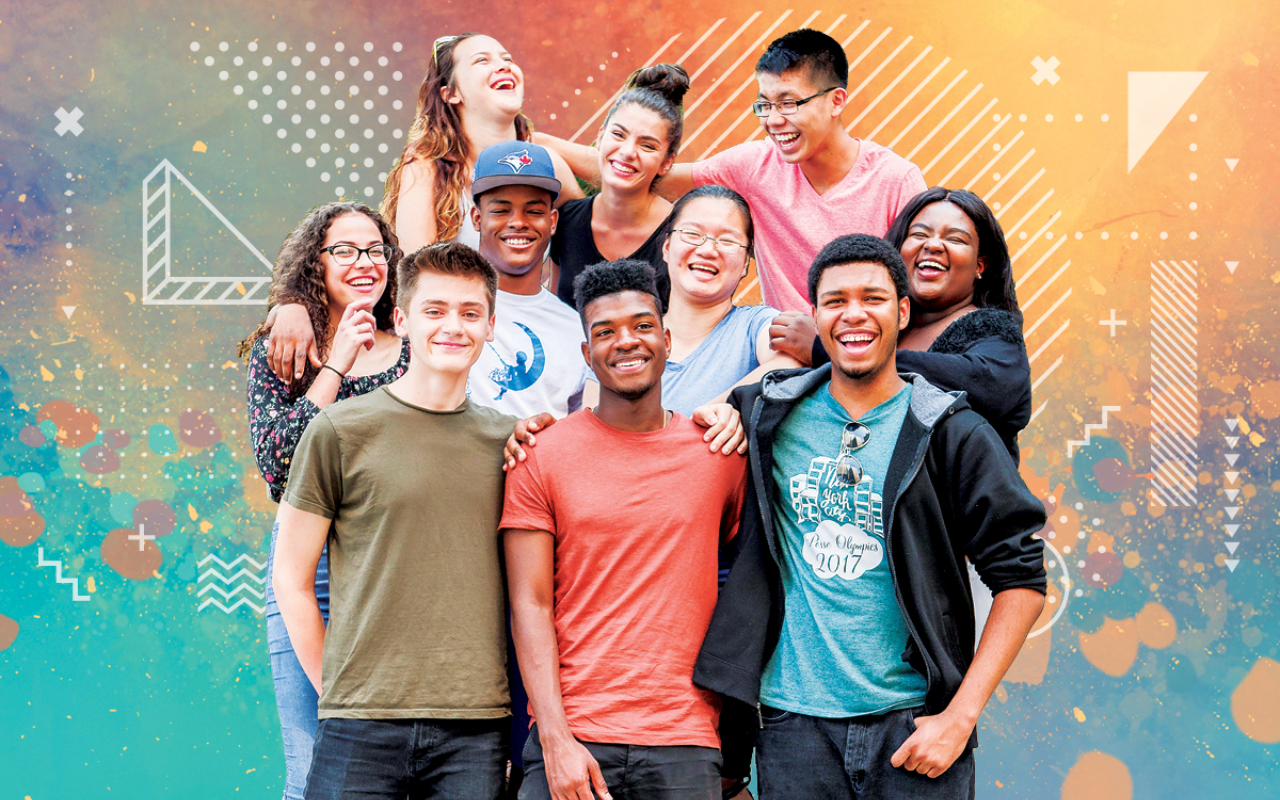 Posse Partners with Miranda Family Fund, CalArts to Launch Arts Diversity Initiative
The Posse Foundation has announced the launch of a new program to connect students who are focused on arts and culture from cities across the country to top arts-oriented colleges and universities. Conceived in partnership with the Miranda Family Fund, the Posse Arts Program seeks to create a diverse pipeline of leaders in the creative arts.
Former First Lady Michelle Obama announced the initiative on April 15 at a panel discussion about the experience of first-generation college students hosted by Lin-Manuel Miranda. In a pre-recorded message she said, "I'm proud to announce that Posse is teaming up with Lin-Manuel and the Miranda Family [Fund] to help provide that support system to even more students— and in an inspiring new way. It's called the Arts Posse initiative, and it means that starting next year at CalArts, talented dancers and graphic artists and actors, musicians and more, will head off on their college journeys together, supporting each other every step of the way."
Watch: Michelle Obama Announces Posse Arts Program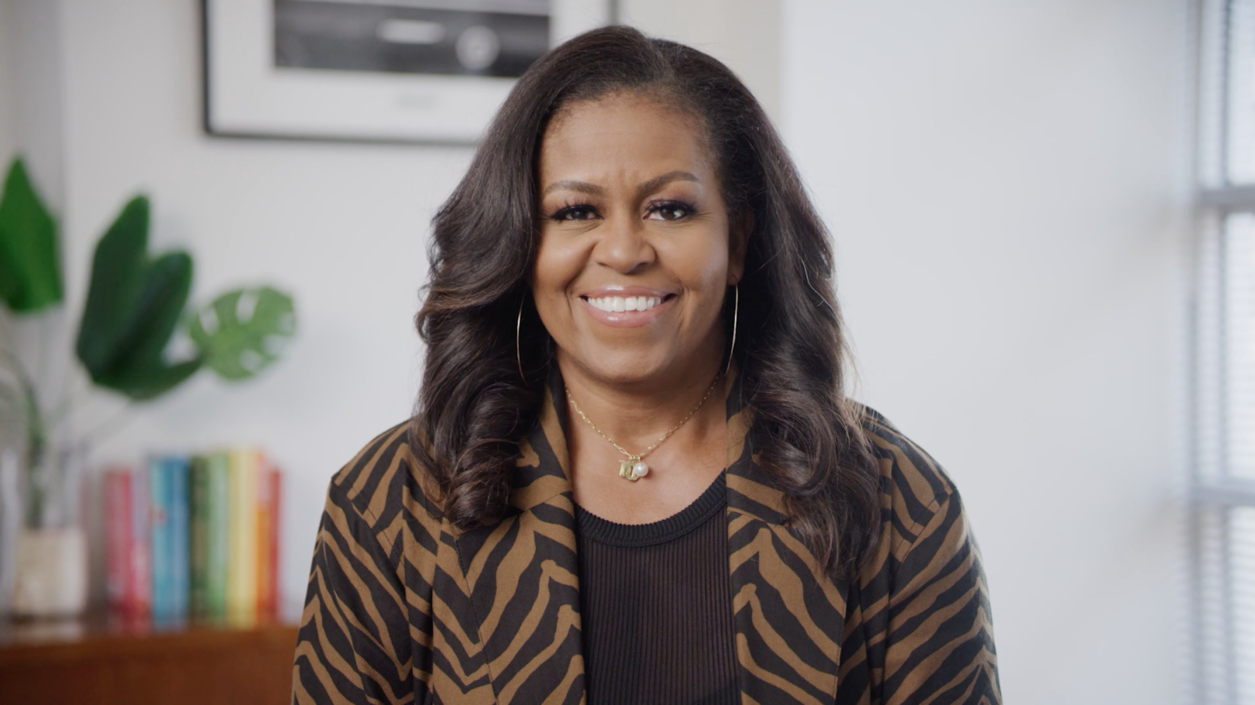 "I hope that more arts colleges and universities will decide to join this special initiative in the years ahead," said Former First Lady Michelle Obama
Winners of the prestigious award will be selected for their exceptional leadership potential as well as artistic ability. Arts Posse Scholars will receive full-tuition scholarships from participating institutions, where they will attend as members of a team. Other supports will include eight months of pre-college training leading up to matriculation and faculty mentoring once enrolled.
Most Posse Scholars are first-generation collegegoers from under-resourced Black & Brown communities. To be considered for the award, students must first be nominated by their high school or a community-based organization. Nominees then take part in Posse's Dynamic Assessment Process, an innovative, nontraditional method for assessing leadership and academic potential.
"I wish I'd had an Arts Posse when I was looking at colleges," says Lin-Manuel Miranda, the Pulitzer Prize, Grammy, Emmy, and Tony Award-winning songwriter, actor, producer, and director. "Much of my career has been about challenging and expanding notions of who belongs and who gets to lead. For 30-plus years, Posse has been doing the exact same thing in higher education. It makes so much sense that our Family Fund would look to partner with Posse to realize our shared goal of greater diversity of leadership of the arts."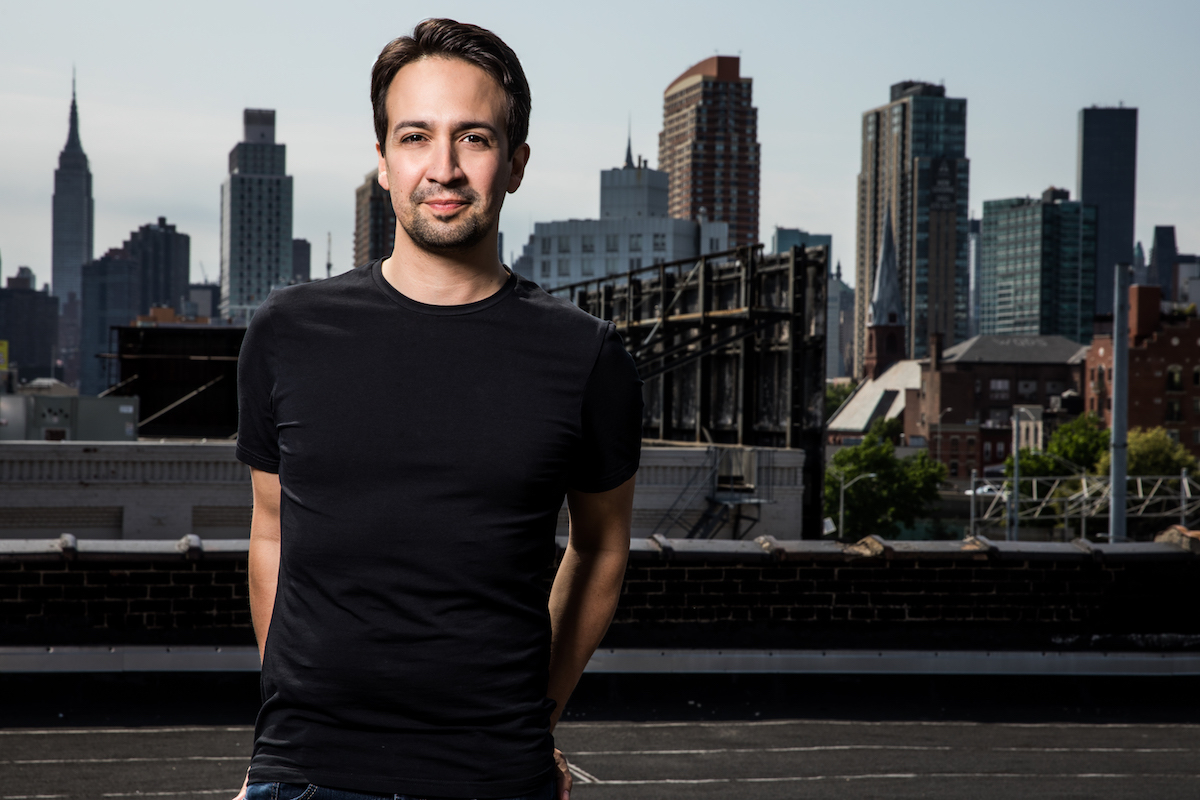 As part of its involvement with the program, the Miranda Family Fund will assemble a group of accomplished artists from the fields of art, design, dance, film, theater, music, and writing to enrich various aspects of the program.
"I wish I'd had an Arts Posse when I was looking at colleges," says Lin-Manuel Miranda
The California Institute of the Arts (CalArts) has partnered with Posse and the Miranda family to pilot the program. The renowned arts college, founded by Walt and Roy Disney, will select its first cohort of Arts Posse Scholars this fall. In its 50 years, CalArts has fostered many distinguished artists, including Tim Burton, Mark Bradford, Alison Brie, L. Subramaniam, Pete Docter, Don Cheadle, and Catherine Opie.
"What excites me most about this initiative is the focus on leadership combined with the arts," says CalArts President Ravi Rajan. "Our partnership with Posse and the Miranda family builds on our commitment to finding and nurturing diverse artistic voices not often seen in the creative arts, by equipping them to eventually lead these fields."
Over the next five years, Posse plans to expand the program to include five top-tier arts colleges. At capacity, the program will support 250 Arts Posse Scholars annually, providing more than $10 million in full-tuition scholarships each year.
"I hope that more arts colleges and universities will decide to join this special initiative in the years ahead," Mrs. Obama said, "because I know this next generation of young artists has so much to say, and we simply can't afford to miss out on any of it."
"We're living through a challenging but also extraordinarily hopeful moment in our country's history," says Posse's president and founder, Deborah Bial. "The arts play such a critical role in shaping our culture and society, which is why it's so important that the decision makers in these fields represent the rich diversity of the country. We are so grateful to President Rajan and CalArts for piloting the model and to the Miranda family for their leadership on this vital project."
Update: Posse Arts Program partners now include CalArts, Bard College and University of North Carolina School of the Arts. LEARN MORE.