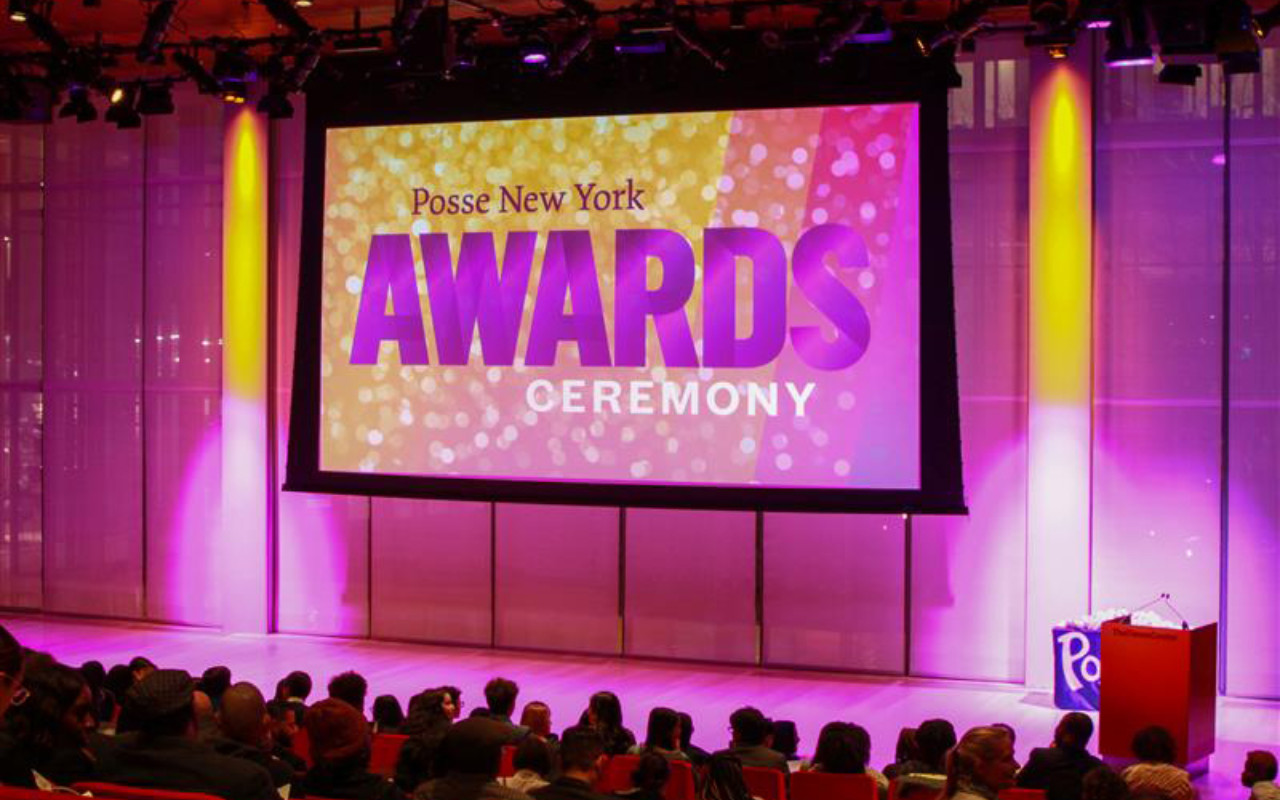 New York Celebrates Newest Class of Scholars
On the nights of January 17 and 18, more than 500 guests gathered at The Times Center in New York City to celebrate the newest class of Posse Scholars. The Awards Ceremonies brought together families, friends, alumni and university officials in recognition of the achievements of the class of 2027.
Selected from more than 3,000 nominees, this group of 123 young leaders was awarded more than $28 million in full-tuition leadership scholarships from Posse's partner colleges and universities. They will join more than 3,000 Posse Scholars on campuses across the country this fall.
The director of Posse New York, Michell Tollinchi, opened both nights with words acknowledging the Scholars' hard work and accomplishments.
"As a first-generation college grad and as a proud Afro-Puerto Rican from the Bronx, I was beaming with pride," said Michell. "This Awards Ceremony is a moment that confirms my love for the work of building greater access for students across New York City."
Members of Posse New York's college and university partners followed, welcoming each student to their new college community. The nights ended with a Posse Awards Ceremony tradition: family members and friends were given the opportunity to address their individual Scholars as they stood on stage, offering unrehearsed, heartfelt words of encouragement, reflection and hope.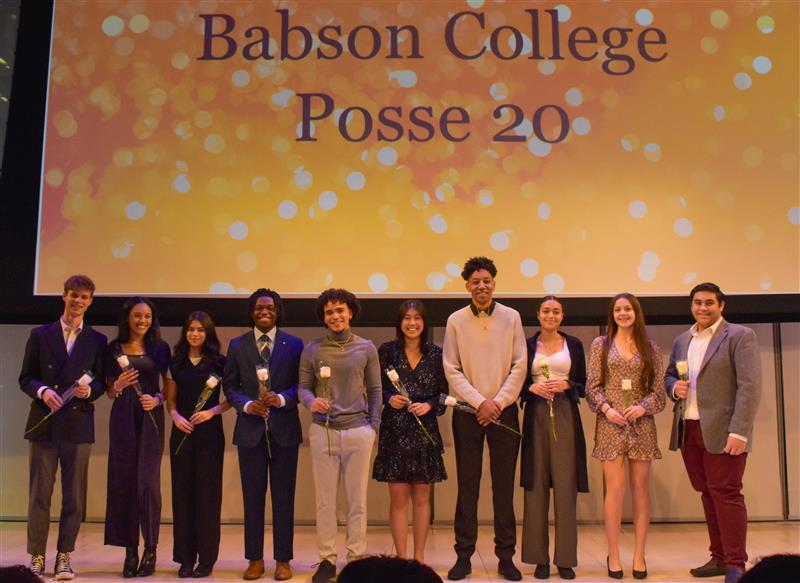 "It was very special to be recognized as a leader alongside all of my peers who will go on to be change makers," says Ella Jasie, one of the new Posse Scholars who is headed to Vanderbilt University this fall. "And it was heartwarming to see people from all walks of life share their story and come together as one big Posse family."
Posse Scholars who will be attending Brandeis University, DePauw University, Middlebury College, Smith College, University of Wisconsin-Madison, and Vanderbilt University were honored on the first night. Scholars admitted to Babson College, Connecticut College, Franklin & Marshall College, Lafayette College, Lawrence University, and Wheaton College were honored on the second night.
Posse New York welcomes this new cohort to the Posse family and looks forward to seeing the amazing things they will accomplish on their respective campuses.