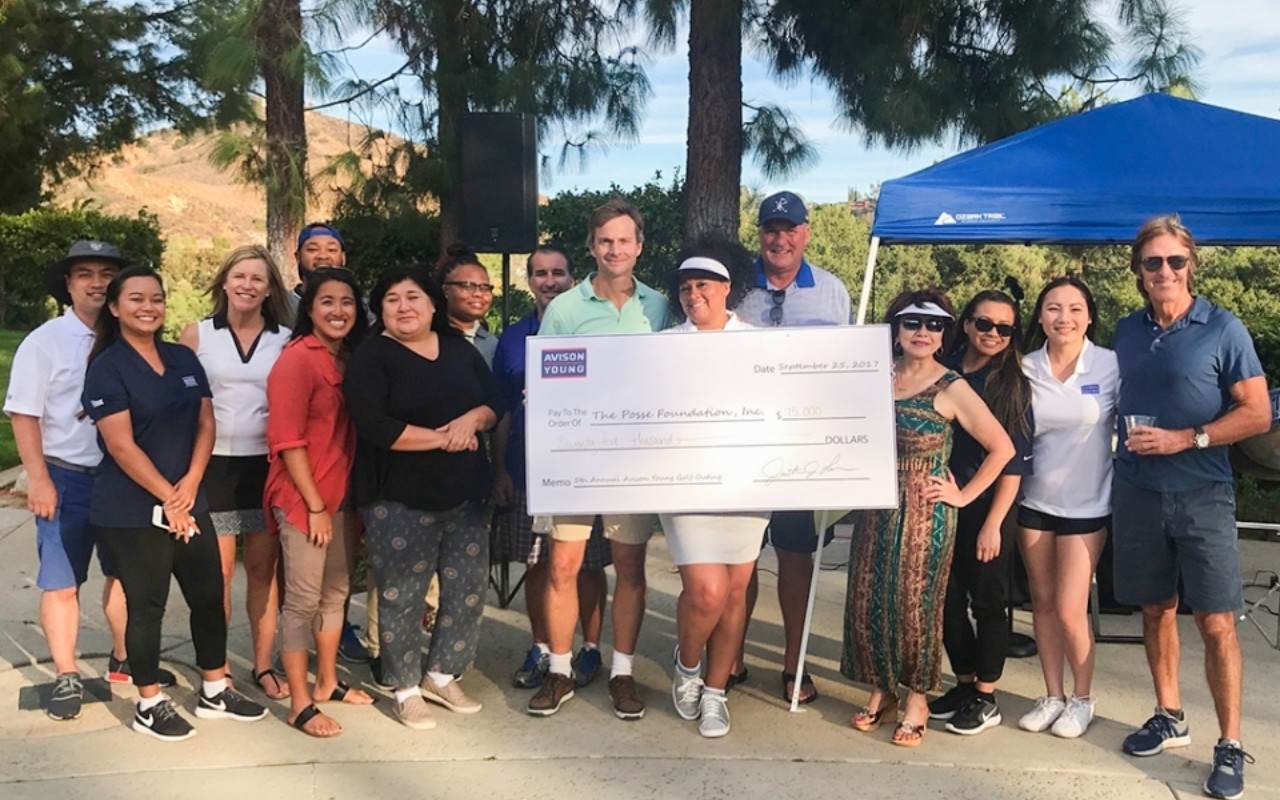 Posse LA Golf Outing Raises $80k
Posse Los Angeles held its fifth annual Golf Outing at the Calabasas Country Club on September 25. The 2017 event was the most successful to date, raising almost $80,000 from corporate sponsors and individual contributions.
Over 100 guests representing the Los Angeles real estate, architecture and design sectors joined Posse for an afternoon of golf that concluded with an evening reception, all in support of current and future Scholars. The day was presented by Avison Young and chaired by Posse Los Angeles Advisory Board member Jonathan Larsen.
"Posse Los Angeles has been providing quality college access and resources to young leaders in Los Angeles for 15 years now," says Jonathan. "Avison Young is proud to support such a worthy endeavor."
Other Posse Los Angeles Advisory Board members present at the event included board chair James Wilcox, Linda Jahnke, and Bill Pisani, vice president at Shawmut Design and Construction. Shawmut came on board this year as a Major Event Sponsor and was instrumental in cultivating other corporate sponsors.
Among the guests attending the Golf Outing was Pepperdine University Associate Vice Chancellor Sam Lagana, who spoke of the positive changes and diversity the Posse program has brought to Pepperdine.
Posse Los Angeles is grateful to Jonathan Larsen, the more than 30 sponsors, and all guests in attendance for supporting the Posse mission.
"The Golf Outing is a highlight of the year for Posse supporters and staff, and we are so appreciative of Jonathan Larsen and Avison Young's continued support and enthusiasm for the event," says Director Tamara Y. Craver.