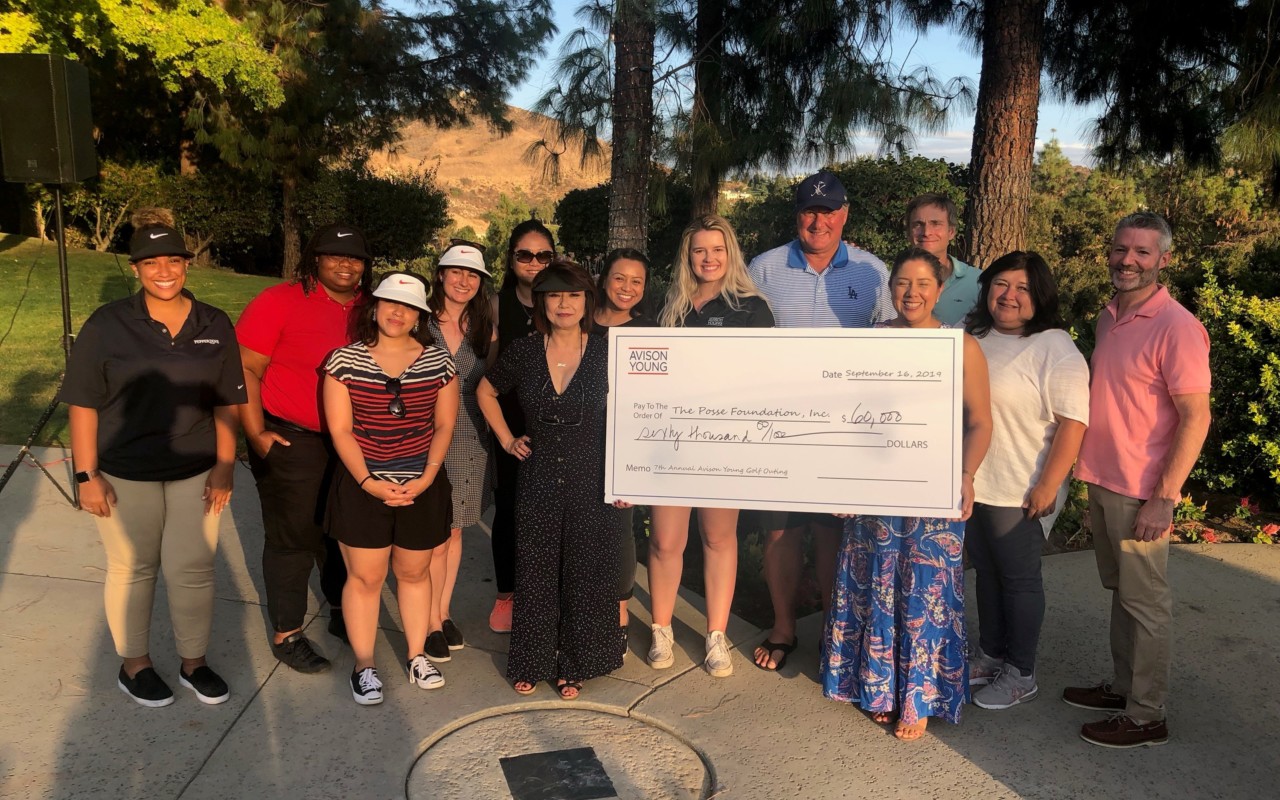 Posse L.A. Golf Outing Raises $60K
This September, Posse Los Angeles and Avison Young held their 7th Annual Golf Outing with the support of Shawmut Design and Construction. Posse Los Angeles Advisory Board members Jonathan Larsen and Greg Skalaski collaborated to ensure the continued success of the event, which raised $60,000.
The outing was held at the Calabasas Country Club and was attended by more than 100 golfers and guests. The tournament began with a brief program and breakfast for the participants. Posse Los Angeles Advisory Board Chair James Wilcox welcomed the golfers and spoke about the impact of The Posse Foundation.
"I'm such a believer in Posse and what it stands for."
"I'm such a believer in Posse and what it stands for," says James, a managing director and wealth manager at First Republic Investment Management. "I encourage everyone to consider hiring a Posse Scholar or alum. It really transforms a workplace."
Following the tournament, guests attended a reception with live music where Jonathan Larsen presented Posse Los Angeles with a ceremonial check for the proceeds raised. Jonathan thanked the event's sponsors, including Pinnacle Construction and other long-standing sponsors who have been deeply committed to Posse's mission.
"Without sponsor support this tournament would not be possible," Jonathan said in his remarks. "It takes $50,000 to support a single Posse. Your contribution helps shape tomorrow's leaders."