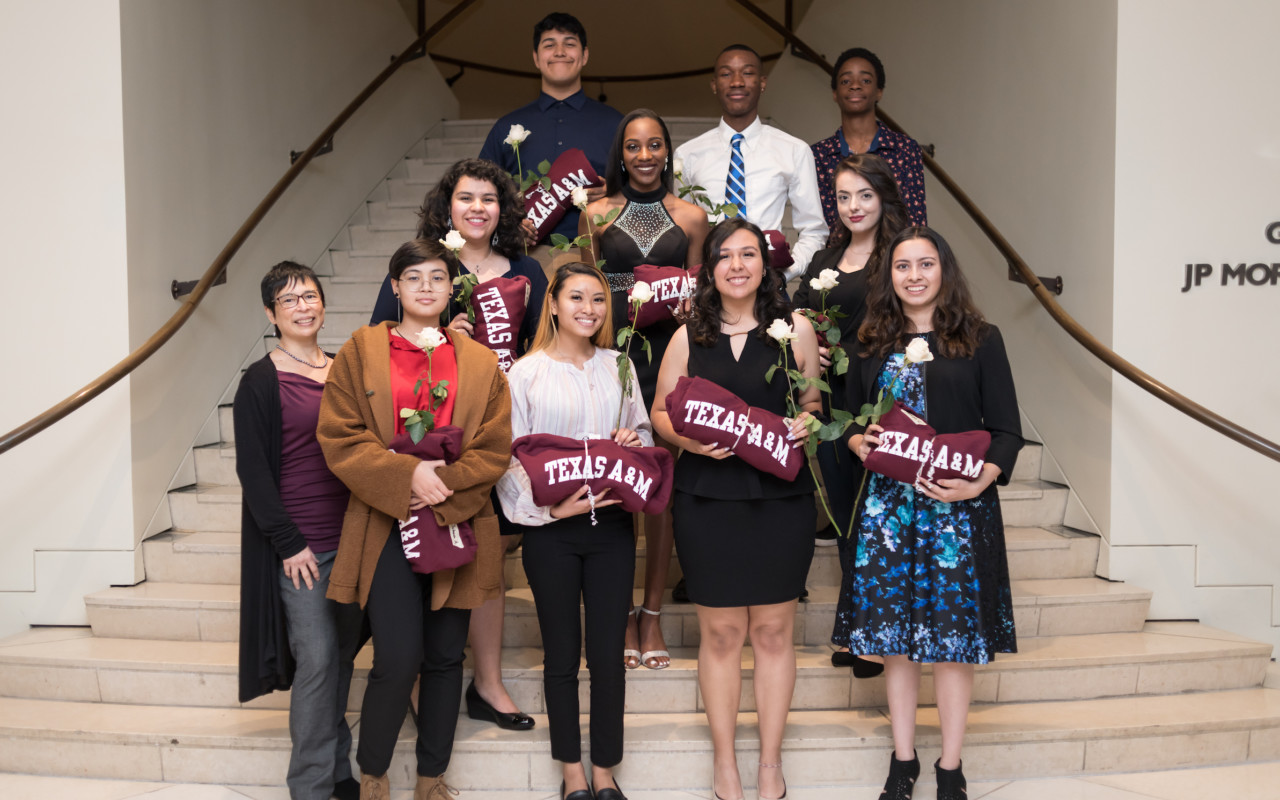 Posse Houston Welcomes New Scholars at Awards Ceremony
This past January, Posse Houston celebrated the city's 61 newest Posse Scholars with friends, family and supporters at the annual Awards Ceremony.
The evening began with a VIP reception sponsored by Kirkland & Ellis LLP, which welcomed Posse Houston Advisory Board members, nominators and university partners. Carleton College Posse alumna Adriana Castillo then opened the ceremony with a rousing speech to the gathered audience.
"Posse means advocacy and having someone to pound the table for me," Adriana said.
Posse Houston Advisory Board Chair Dan Pickering spoke about the power of Posse alumni as he introduced 2019 Ainslie Award winner Carl Manalo in a special video presentation.
"You are embarking upon an amazing journey."
Texas A&M University Posse alumna Otisha Byrd also took the stage, sharing insights and advice for the new Scholars.
"You are embarking upon an amazing journey," Otisha told them. "You have a series of unknown challenges which you are being shaped for. It starts with you sitting here today and allowing yourself to be open to this new world of possibilities and connections."
The emotional and festive night came to an end with 80 cupcakes that spelled out "Posse."
The new Posse Scholars from Houston will matriculate at Bryn Mawr College, Carleton College, Colby College, Texas A&M University, University of Virginia and Wellesley College this fall.