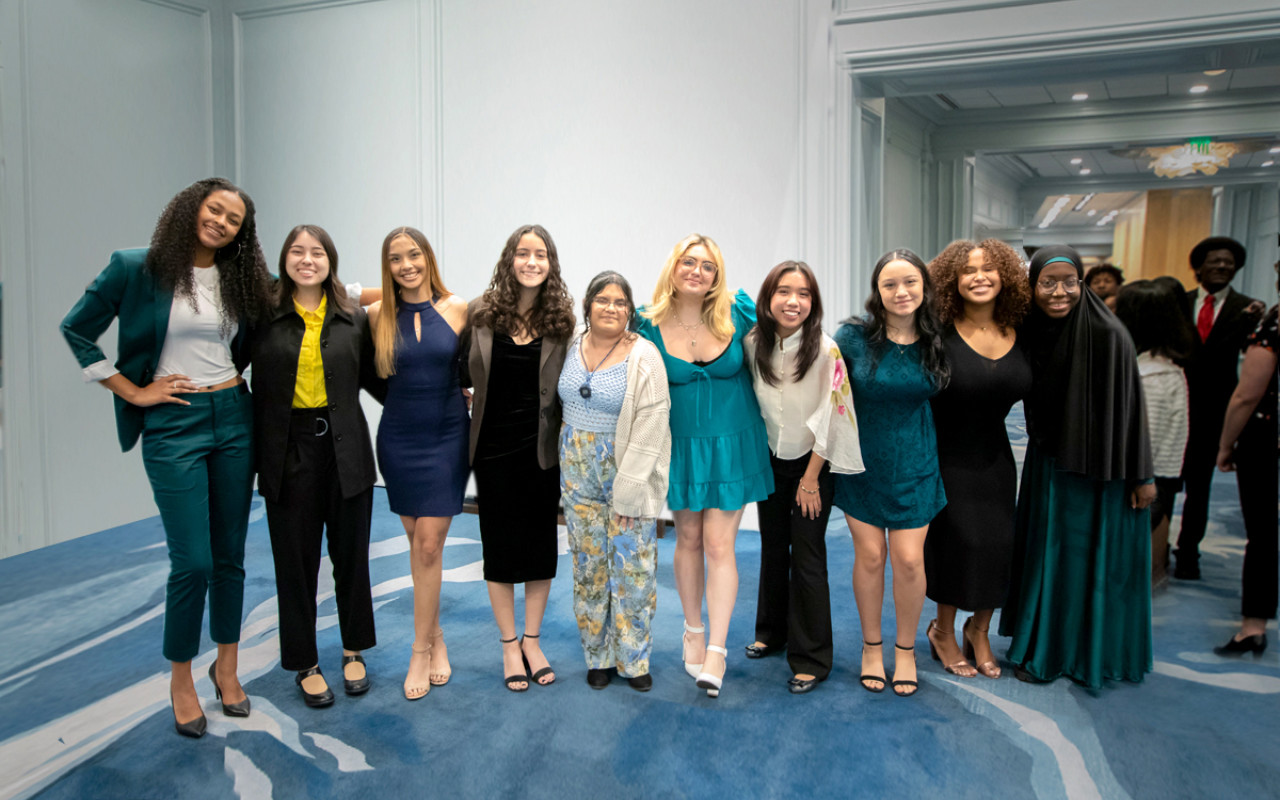 Posse Houston Welcomes 42 New Scholars
This past January, the Posse Houston community gathered at The Westin Oaks Galleria Hotel for the annual Awards Ceremony honoring the newest class of Posse Scholars. The first in-person Awards Ceremony since 2020, the event brought together families, friends and university administrators in celebration of 42 new Scholars.
This year's class collectively earned nearly $9 million in full-tuition scholarships from Posse Houston's four college and university partners: Bryn Mawr College, Carleton College, Colby College and Texas A&M University. They will matriculate at their respective campuses in the fall.
Posse's unique, strengths-based model empowers nominees to have confidence in their academic accomplishments and leadership abilities, while considering strengths that are often overlooked by traditional college admissions practices. This year's cohort comes from 33 schools in the greater Houston area and was selected from 1,200 nominees.
Joshua Galvan, a Posse Leadership Council member, said that he was "impressed by and grateful to the partner colleges and universities who support Posse Houston's Scholars" including his own alma mater, Texas A&M. "Posse helps Scholars find a path and shine a little light on the way," said Joshua. "I hope to continue to be a part of that journey."
The newly minted Scholars officially began their Pre-Collegiate Training at the end of January. This eight-month program tackles practical skills, such as writing and resumé building, as well as team building, communicating across difference, and change-making—all elements that will continue to propel Posse Scholars to be leaders in the classroom and the workforce.
Posse Houston would like to thank Apache, Deloitte, and KPMG for graciously sponsoring this event.