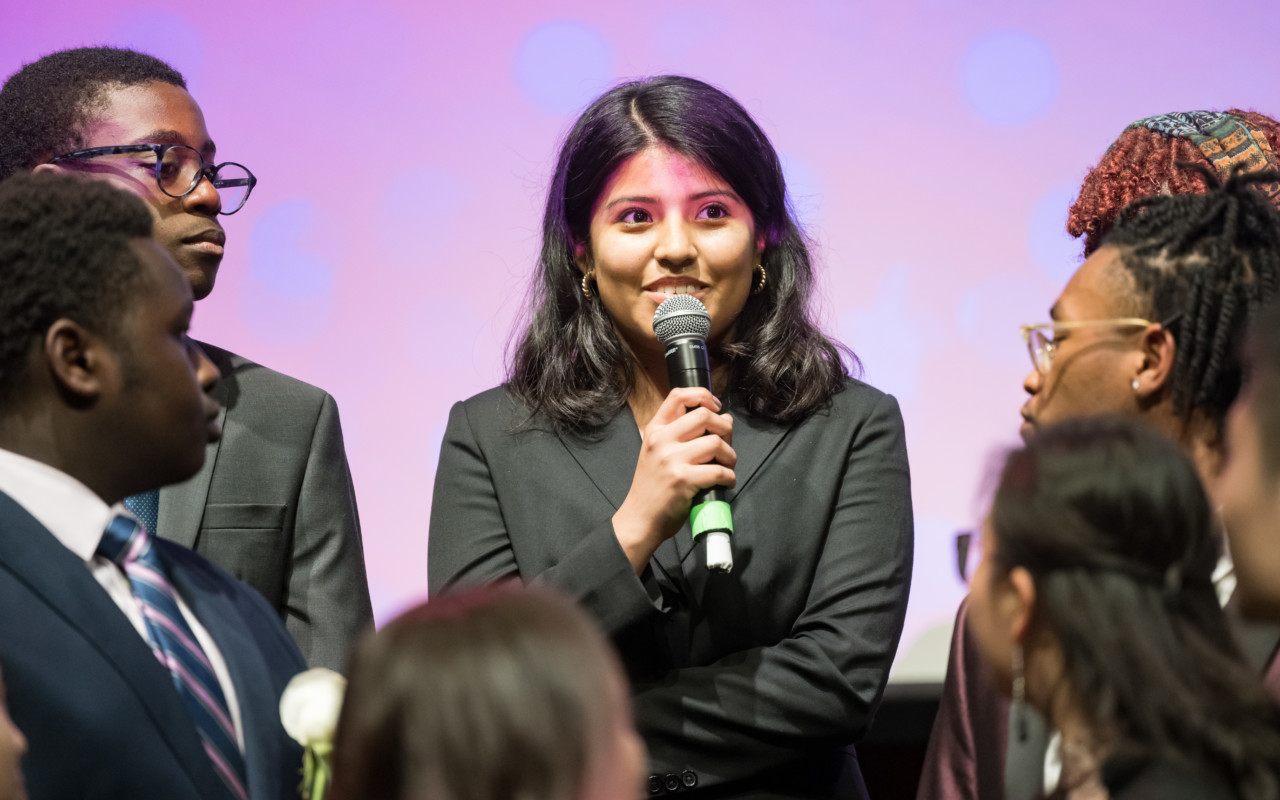 D.C. Welcomes 19th Class of Posse Scholars
On January 4, 2023, an audience of proud families, educators, current Scholars, alumni, community partners and other supporters gathered at the historic Lincoln Theatre to welcome 61 new Posse Scholars at the 19th annual Posse D.C. Awards Ceremony. The awardees are recipients of more than $3.5 million in full-tuition merit scholarships from Bucknell University, Lafayette College, Lewis & Clark College, Sewanee: The University of the South, University of Rochester and University of Wisconsin-Madison.
The Scholars, chosen from a pool of nearly 1,500 nominees, demonstrate exceptional academic and leadership potential. As a group, they represent 42 high schools across the D.C. metro area. More than 21 will be the first in their family to attend college.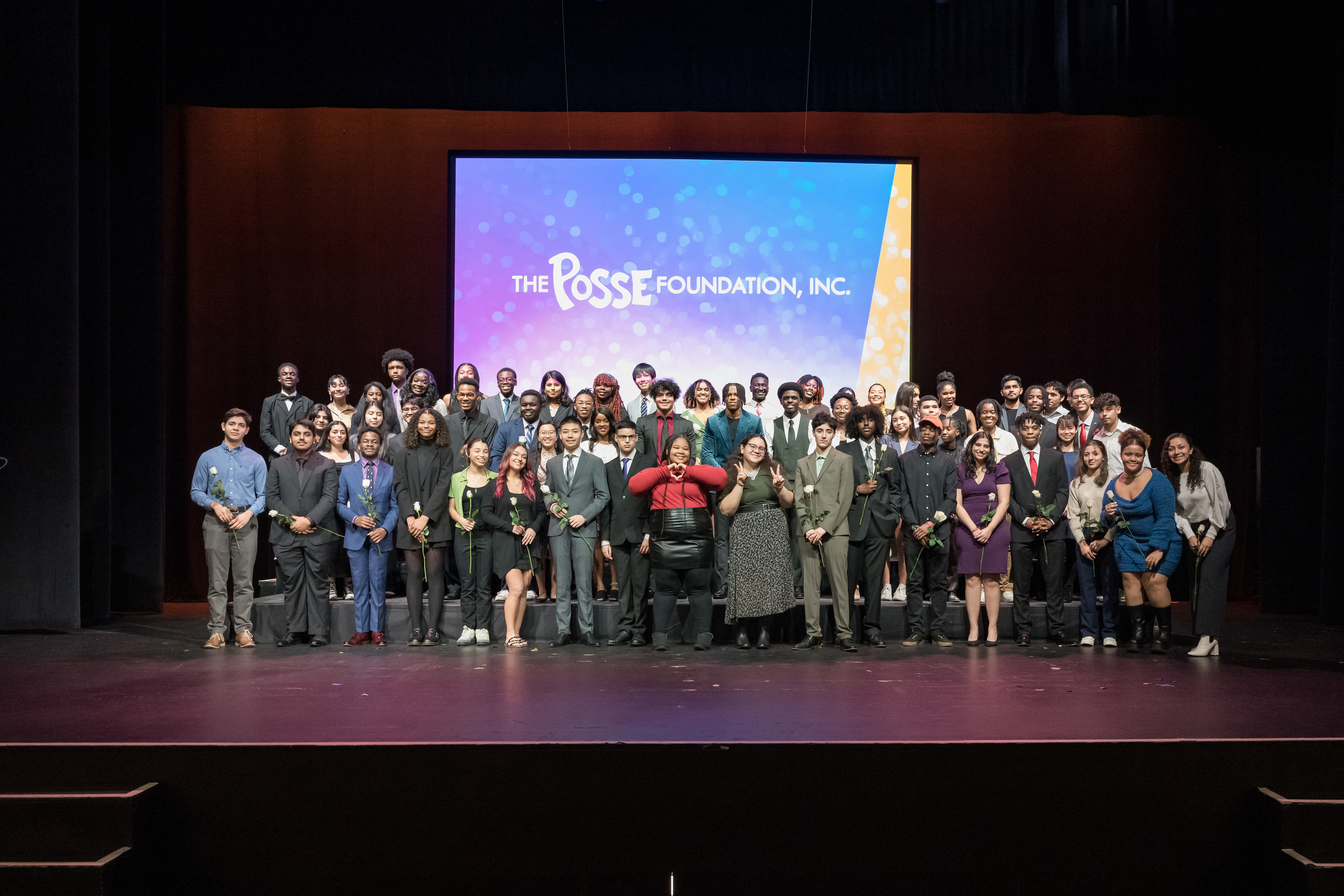 At the Ceremony the newest Scholars and guests were welcomed by Posse President and Founder Deborah Bial, Posse D.C. Advisory Board Chair Donella Brockington, and university partner representatives.
"I'm always thrilled to participate in the culmination of what I suspect has been an anxiety-filled process for the Scholars, their families, friends, and other supporters," said Donella. "My favorite part of the evening is seeing and hearing the pride their families exude when they have a chance to share publicly how much it means to have their loved one receive this life-changing award."
Along with 820 additional new Scholars across the country, these awardees will attend Pre-Collegiate Training in their new cohorts from January through July. This ensures students are prepared to succeed academically and on campus as leaders. They will matriculate on campus this fall.
Thank you to Posse D.C.'s Awards Ceremony sponsors:
FGS Global, Skanska, Hogan Lovells, Wiley Rein LLP