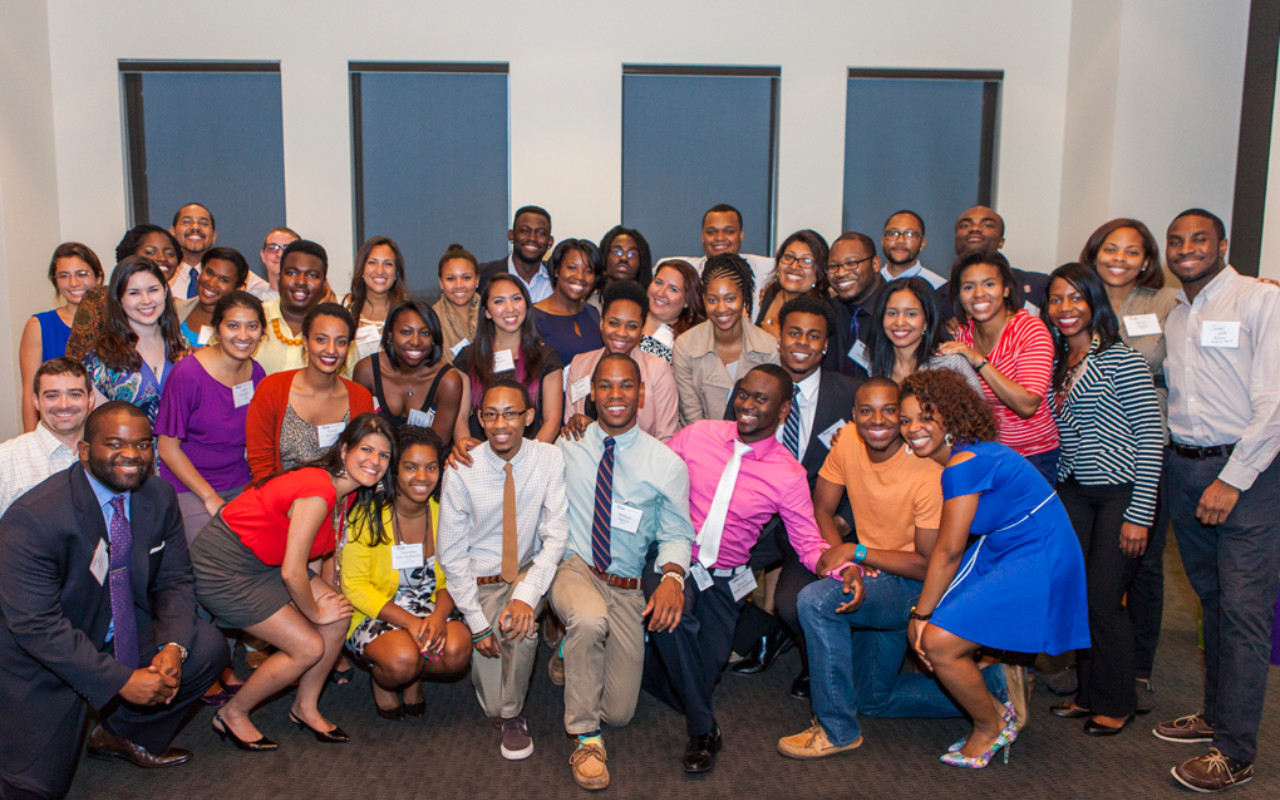 Posse D.C. Honors College Graduates at Alumni Induction Ceremony
Posse D.C. welcomed their 2013 graduates to the Posse Alumni Network on June 6 at the offices of Reed Smith in Washington, D.C. The recent graduates were celebrated by current Scholars, family and fellow alumni.
"It's great to see all of the new Posse graduates,\" said Bucknell Posse alumnus Odinakachi Anyanwu. \"We welcome them into the alumni family and encourage them as they continue their journeys."
Guests in attendance were invited to share advice and congratulate the new alumni during the open-mic portion of the program.
"The way to access wisdom is to ask a question and then take the time to stop and really listen to the answer," said Posse D.C. Advisory Board Member James Mathews.
The event also featured a special video created by current Posse alumni in the D.C. area to welcome the recent graduates to the alumni family and provide guidance moving forward. Lafayette Posse alumna Briana Strachan was among those who offered encouragement.
"Access those resources; tap into the networks you created—on campus and at Posse—because those are the people who are really going to help you," said Briana.
The new college graduates join a network of over 2,200 Posse alumni across the world who are dynamic leaders in the workforce and in their communities.