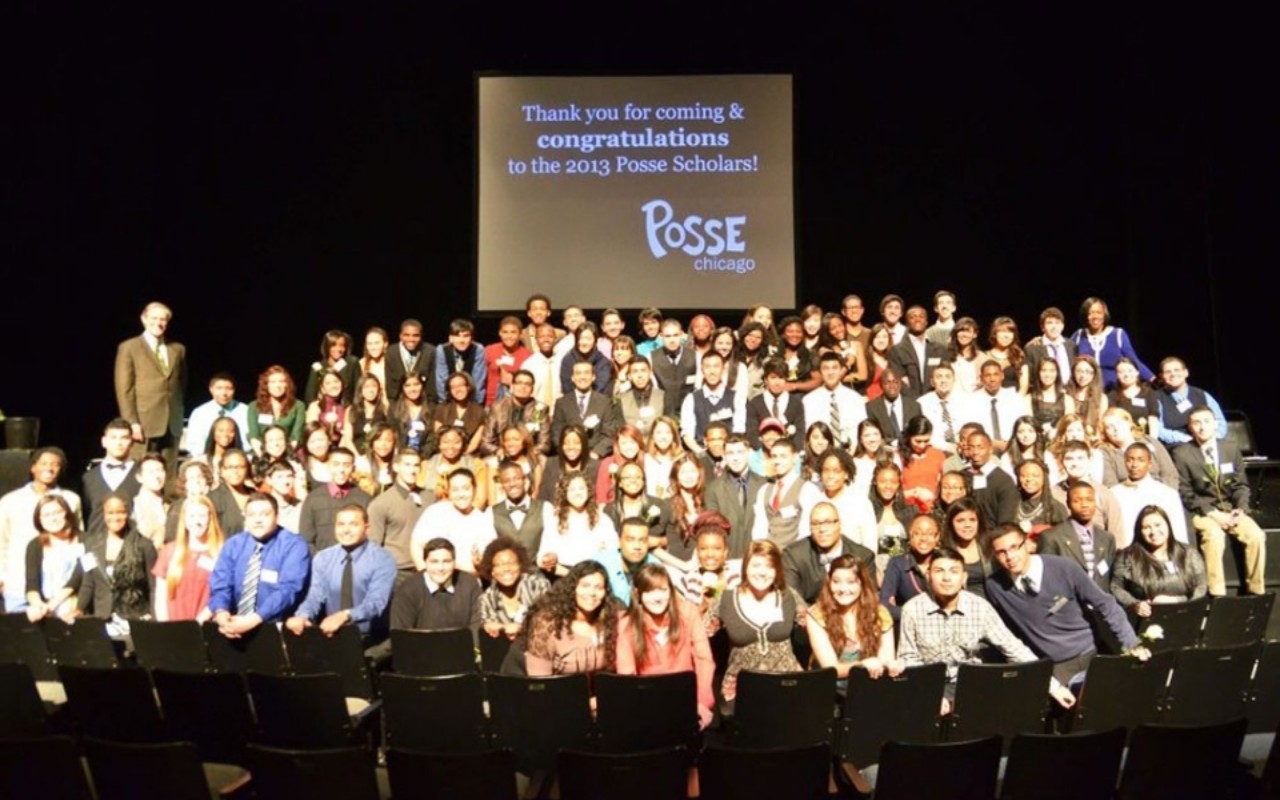 Posse Chicago Selects Its Largest Class of Scholars
Posse Chicago welcomed over 500 guests to the annual Awards Ceremony in January to celebrate the addition of 112 young leaders to the Posse family. Posse Chicago currently partners with 11 colleges and universities that award four-year, full-tuition leadership scholarships to Scholars.
Posse Chicago once again collaborated with 100 percent of Chicago public schools to receive 2,500 nominations of promising students to become Posse Scholars. Identified for their leadership ability and overall motivation to succeed, Posse Scholars head campus organizations, encourage dialogue, create programs that foster an inclusive campus environment and achieve academic success.
This year's class of Scholars featured two inaugural Posses for Cornell University and Agnes Scott College, the latter of which is Chicago's first all-women's Posse. Posse Chicago is thrilled to have two new institutional partners representing incredible opportunities for Chicago youth.
"This evening in its simplest form is about celebrating opportunity," said Dominique Jordan-Turner, the director of Posse Chicago. "When opportunity meets up with preparation, success is soon to follow. And this newest class of Posse Scholars has proven they have what it takes to be successful."