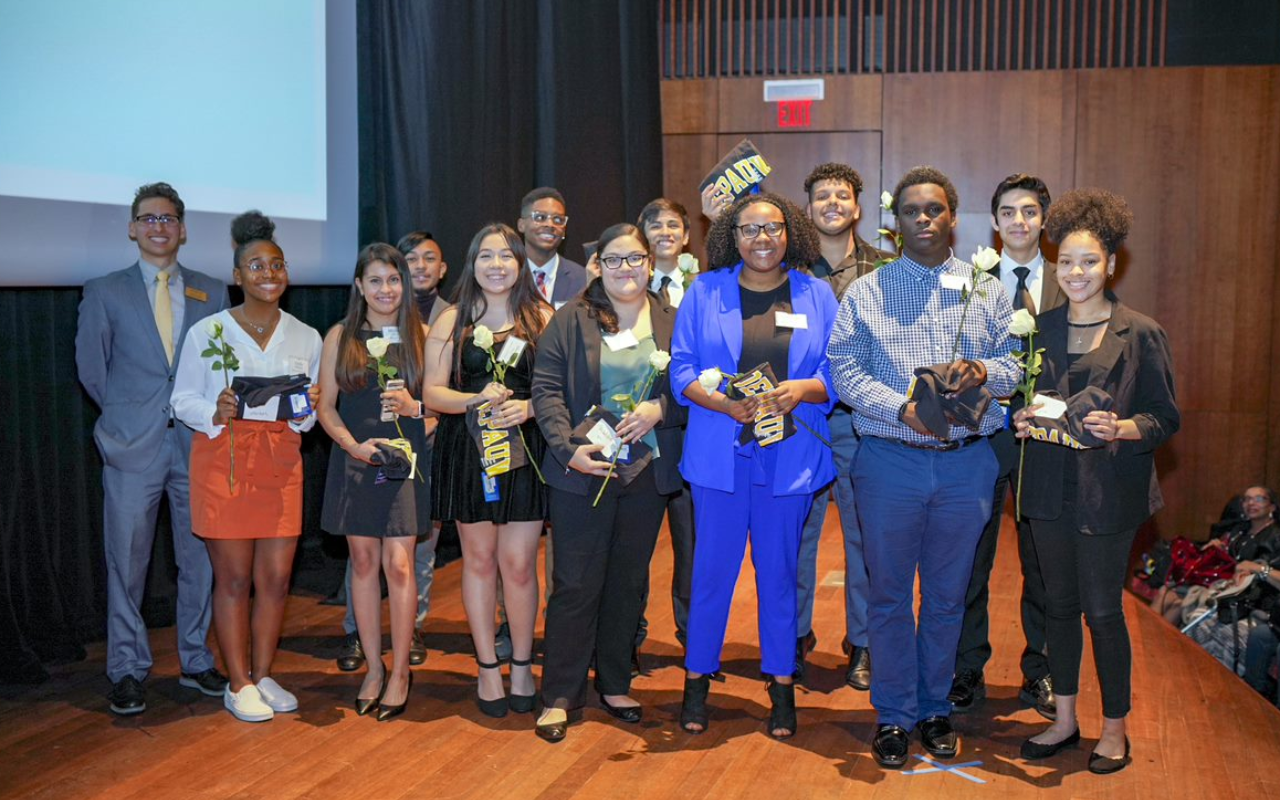 Posse Chicago Marks 20th Anniversary of DePauw Partnership
This year, Posse Chicago celebrates 20 years of partnership with DePauw University. Standing as one of Posse Chicago's longest-running university collaborations, the DePauw-Posse partnership has been mutually enriching. Posse Scholars have not only contributed to the vibrancy of the campus community but have also reaped the tremendous benefits a DePauw education affords.
DePauw first became a Posse partner institution in 1996, signing on with Posse's first and, at the time, only site, New York City. In 2000, DePauw expanded the partnership to recruit additional Posses from Chicago, Posse's then newly launched recruitment city.
Since the first 10 Posse Scholars from Chicago were selected to attend DePauw in 2000, more than 200 students have followed in their footsteps.
This fall, DePauw's 20th Posse from Chicago started their academic journey at the university.
In the inaugural year of Posse Chicago, DePauw was joined by Denison University and Carleton College in signing on as the site's first university partners. Tim Ubben, now an emeritus member of the Posse National Board of Directors and a graduate and trustee of DePauw University, organized a generous group of five benefactors to establish the founding fund for Posse Chicago. He was a major force in establishing the site's partnership with DePauw.
Posse Chicago has supported DePauw Scholars, first as selected high school seniors preparing for college, then as undergraduates on campus, and finally as professionals working to become leaders in their fields. After graduation, DePauw Posse alumni have continually stayed involved with the program and remain a core part of the Posse Chicago community.
Vincent Aguirre, a Scholar in DePauw's eighth Posse from Chicago, graduated in 2012 with a degree in computer science.
"Posse believed in me before I believed in myself," Vincent recalls, saying that his experience at DePauw built his confidence at an important time in his life.
In 2013, Vincent founded his own company, Distinct, which has grown from basic IT support to a robust digital marketing company that builds websites, runs advertisements and manages social media for small local businesses. He is proud to remain involved with Posse through a robust community of Posse Chicago and Posse New York alumni and even traveled to New York to attend the 2013 Posse Gala. He says the DePauw Posse community is a motivating force that pushes him to grow.
"Posse believed in me before I believed in myself."
Another DePauw Posse alumnus, Mike Pace, graduated in Chicago's seventh Posse at the university. He went on to receive a Posse Graduate School Affiliate scholarship to pursue an MBA at Northwestern University's Kellogg School of Management.
Now a manager of digital strategy and insights at BMO Financial Group, Mike has been actively involved with Posse Chicago. He has served on the Posse National Alumni Advisory Council (PNAAC) and volunteered as a resume and graduate school coach for Posse Scholars interested in pursuing an MBA. At the start of 2020, Mike joined Posse Chicago's Leadership Council where he has raised funds for the organization and worked to invite passionate professionals into the Posse community.
"My Posse experience at DePauw allowed me that opportunity to have those internships, build those relationships, and really prepare myself to take on the world as a full-time professional," Mike says of his motivation to give back.
This fall, DePauw's 20th Posse from Chicago started their academic journey at the university. In celebrating 20 years of partnership, Posse Chicago wishes to thank the community of DePauw administrators, professors and staff as well as the Posse Scholars, alumni, and program supporters who have enabled the program to thrive.