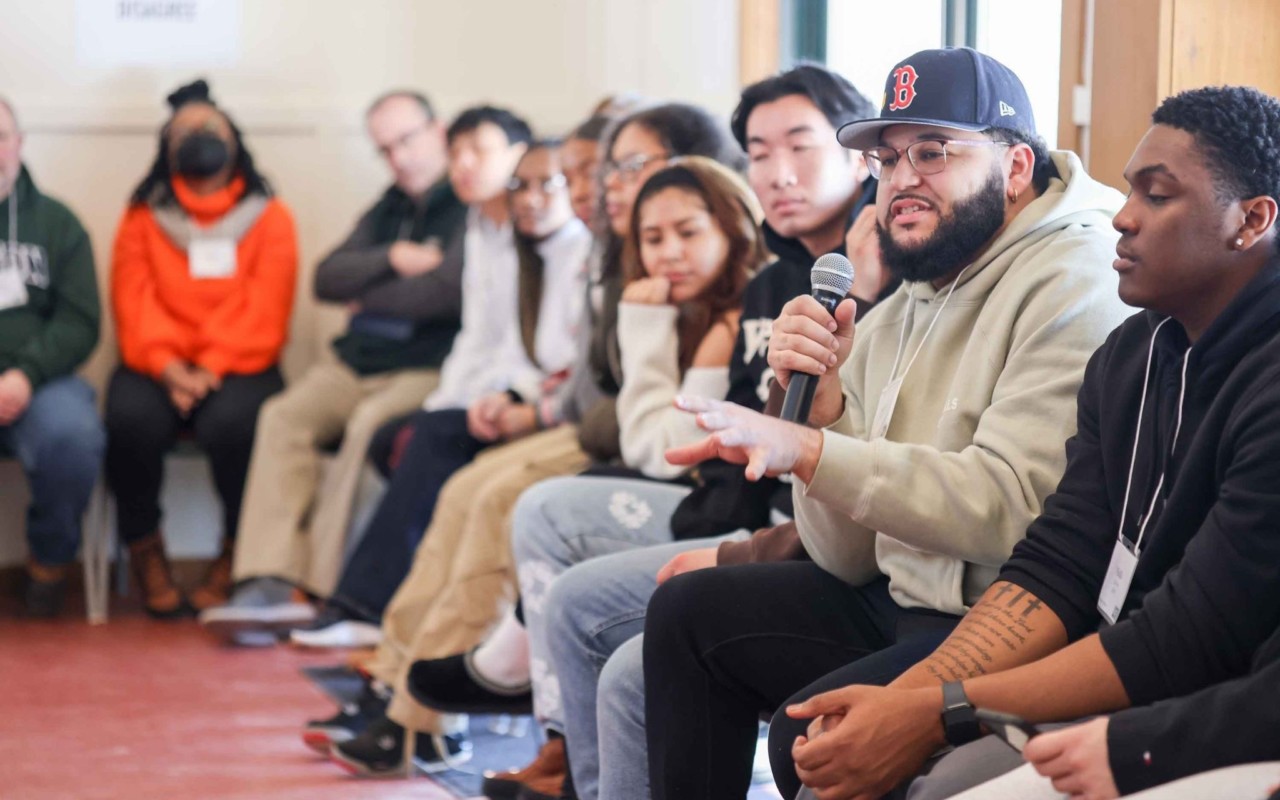 30 Years of PossePlus Retreats
Every year, The Posse Foundation facilitates a weekend-long retreat for each of its college and university partners. The event—called the "PossePlus Retreat" (PPR)—is attended by Posse Scholars, members of the larger student body, faculty and administrators and provides a forum for discussing important social issues.
This year marked the 30th anniversary of this signature Posse event.
Titled Truth or Consequences, the 2023 PPR asked participants to consider the role of truth in society and the consequences of its abandonment in public discourse. Past PPRs have dealt with themes of race, meritocracy, class, gender, power, social responsibility, education.
Gyulnara Barnett, the national director of Posse Consulting, oversees the development of the PPR workshops and activities.
"This year, over 40 percent of Scholars selected truth as the topic, which tells us that Scholars feel strongly about it as a societal issue," says Gyulnara. "With each PPR theme, we aim to foster an experience that lends itself to sharing authentically and respectfully—even when you disagree."
By creating a safe space for dialogue among students who may not ordinarily interact, the PPR has become an important tool for building community on campuses across the country.
The PPR was first developed in the 1990s in response to requests from the early Posse cohorts at Vanderbilt University, who wanted to increase the program's impact on the campus community.
"From the beginning, the PossePlus Retreat was conceived as a way to bring the larger campus community into the conversations that Posse Scholars were having around diversity, equity, and inclusion," says Posse President and Founder Deborah Bial. "What started with a few dozen participants at our first partner institution, Vanderbilt University, now engages thousands of students across the country each year in meaningful dialogue about challenging issues."
To learn more about PossePlus Retreats, visit http://www.possefoundation.org/supporting-scholars/posseplus-retreats.