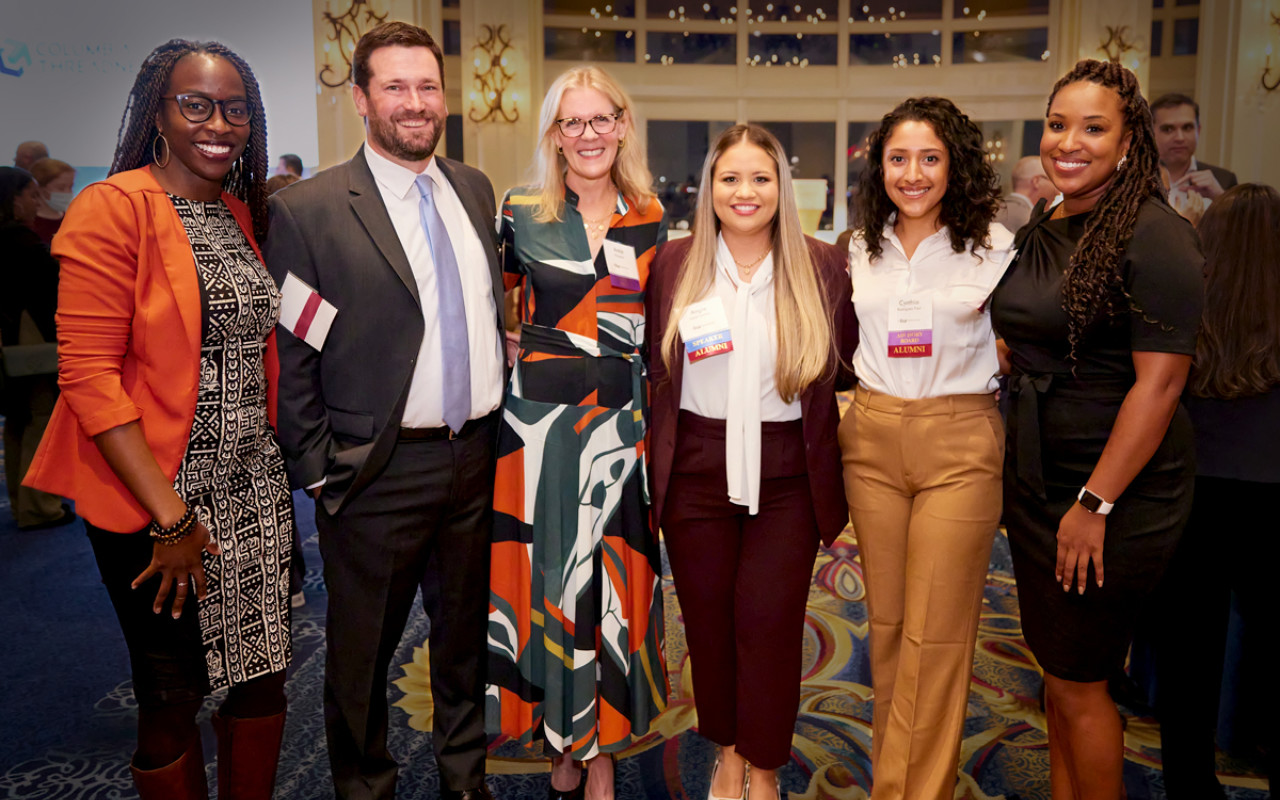 Posse Boston Raises $356K, Welcomes Alumna as Director
This past October, Posse Boston hosted its annual fundraiser, Power of 10, honoring the city's Scholars, alumni, partners and extended community. The event raised $356,000 to support the program.
The evening was filled with joy and excitement as 185 Posse alumni and community members gathered at the Boston Harbor Hotel for an evening of celebration. Annie Drapeau, Chair of the Boston Advisory Board, welcomed guests and introduced Posse alumna Sakeenah Chapman as the new director of Posse Boston. Sakeenah, who holds a bachelor's degree from Denison University and a master's from the Harvard Graduate School of Education, expressed her excitement about the role.
"I am proud to have been a part of Posse's efforts to develop a network of diverse and talented leaders as a Scholar and advisory board member," she said. "I love that I now get to do this work every day."
This year's featured speaker was Posse alumna Angie Isaza-Loiza. Currently an associate at the law firm Mintz, Angie graduated magna cum laude from Bucknell University and earned her law degree from Boston College Law School. The Power of 10 venue held special significance for her, as both of her parents have worked at the Boston Harbor Hotel since she was five.
"My mother had to work since she was twelve, so she has always exemplified what hard work looks like," Angie said. "My father instilled in me the importance of being intellectually curious. Both of their sacrifices laid the foundation for me to seize the opportunities they could only once dream of."
Angie credited a phone call with her Posse career coach, who encouraged her to apply for an internship with Bank of America, as a critical moment that transformed her sense of possibility.
She said, "At the time, I knew nothing about what it meant to work in the financial services industry. But to my surprise, that phone call led me to opportunities that I did not even know were within my reach."
Posse Boston gives special thanks to event leaders National Grid, Takeda, and TJX and other sponsors and partners who made the 2022 Power of 10 a success.
Posse Boston Power of 10 Sponsors
Leaders: National Grid, Takeda, and TJX Benefactors: Columbia Threadneedle Investments Partners: Eaton Vance, Fidelity Investment, MFS Investment Management, State Street, and Vertex Ambassadors: American Tower, Camp4, Third Rock Ventures and Toast, Inc.