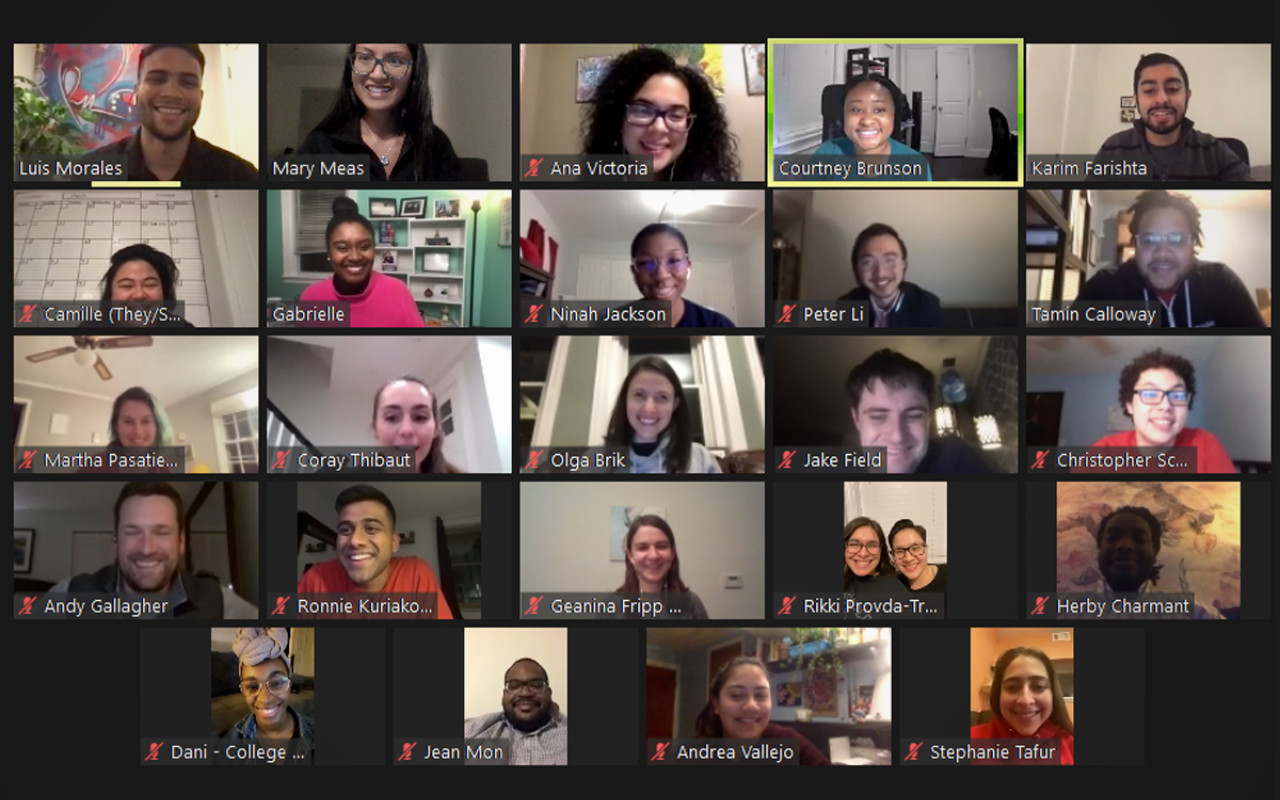 Posse Boston Hosts Virtual Career Events for Alumni
The COVID-19 pandemic may have halted in-person gatherings, but it did not stop Posse Boston graduates from planning and hosting successful career-focused events—albeit virtually—for the alumni community.
Courtney Brunson (Mount Holyoke College) and Luis Morales (Hamilton College) served as alumni ambassadors to host "Political Campaigning 101," the first event in this year's online series. Featuring three panelists, the gathering covered a wide range of topics including how to run for political office, how to get involved with campaigns, what working on a political campaign entails, and how to get involved with local community organizing.
"This was starting a dialogue with the Posse community on how to get involved."
"Democracy is about people showing up and showing out," says Union College Posse alumnus Peter Li, who was a guest speaker at the first event. "This was starting a dialogue with the Posse community on how to get involved, and how alumni have begun the work of entering the political space. If you care about the future of where we are going—reimagining a nation of how our society should be—get involved."
Further virtual alumni-hosted career events included "Breaking into the Entertainment Industry," which welcomed a producer from "The Ellen DeGeneres Show" as its guest speaker.
Middlebury Posse alumna Julisa Salas, now chief of staff at Toast, Inc., joined as a panelist for "Defining Entrepreneurship & Innovation." Julisa holds an MBA from Harvard Business School and is also a new member of the Posse Boston leadership council.
Through all the Posse alumni events, attendees heard from talented and dynamic guest speakers. Participants shared what entrepreneurship means to them, how they found their respective professional paths, and how to push forward with innovation.