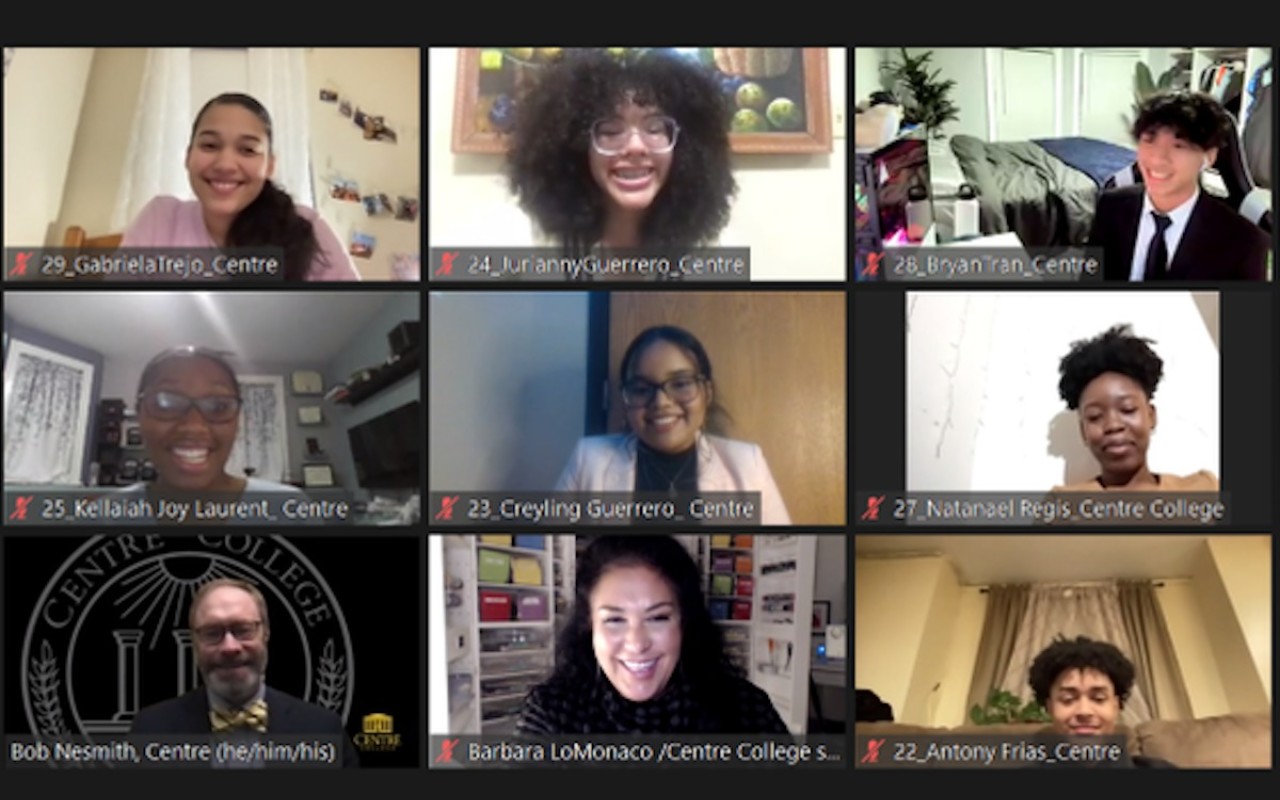 Posse Boston Celebrates the Class of 2026
This past January, Posse Boston hosted its annual Awards Ceremony to honor the newest class of Posse Scholars. Nearly 200 guests gathered in a virtual space to celebrate 60 incredible young leaders and changemakers.
This latest class of Posse Scholars earned $10.2 million in full-tuition leadership scholarships from Posse Boston partners, five of the nation's top colleges and universities: Bryn Mawr College, Bucknell University, Centre College, Union College and Rutgers University.
Boston City Councilor-at-Large Ruthzee Louijeune was present to welcome the new Scholars into the Posse community, speaking to gathered family members, friends, guidance counselors, partner university representatives and corporate partners. The councilor shared encouraging words with the Scholars, describing them as leaders set to generate lasting impact in their communities.
"The world Posse makes is infinite," Councilor-at-Large Louijeune said. "I want you to know that this is just the beginning, that now the door of possibilities is really open to you. As you head off to colleges around the country, know that we are rooting for you and that we all have your back."
"The world Posse makes is infinite."

Boston City Councilor-at-Large Ruthzee Louijeune
Representatives from Posse Boston's five partner schools cheered the new Scholars, including Centre College Dean of Admissions and Financial Aid Bob Nesmith, who introduced the 17th Posse from Boston and the second Virtual Centre Posse, welcoming 20 new Scholars to the campus.
"Together, we get the chance to take on difficult, fulfilling, important work," Dean Nesmith said, acknowledging Scholars' legacy of effective leadership both on and off campus.
The Awards Ceremony was attended by representatives from the event's lead sponsors, MFS Investment Management and Putnam Investments. Both MFS and Putnam have been dedicated supporters of Posse Boston for many years, helping Posse build its powerful network of talented and representative leadership.
MFS Investment Management's Haobo Zou, co-chair of the company's Mosaic employee group, focused remarks on the collective talent demonstrated by Posse Scholars, pointing out their importance in the nation's future.
Posse Boston is deeply grateful to the 2022 Awards Ceremony sponsors for making the event a spectacular night for the Scholars, their families and all attendees.