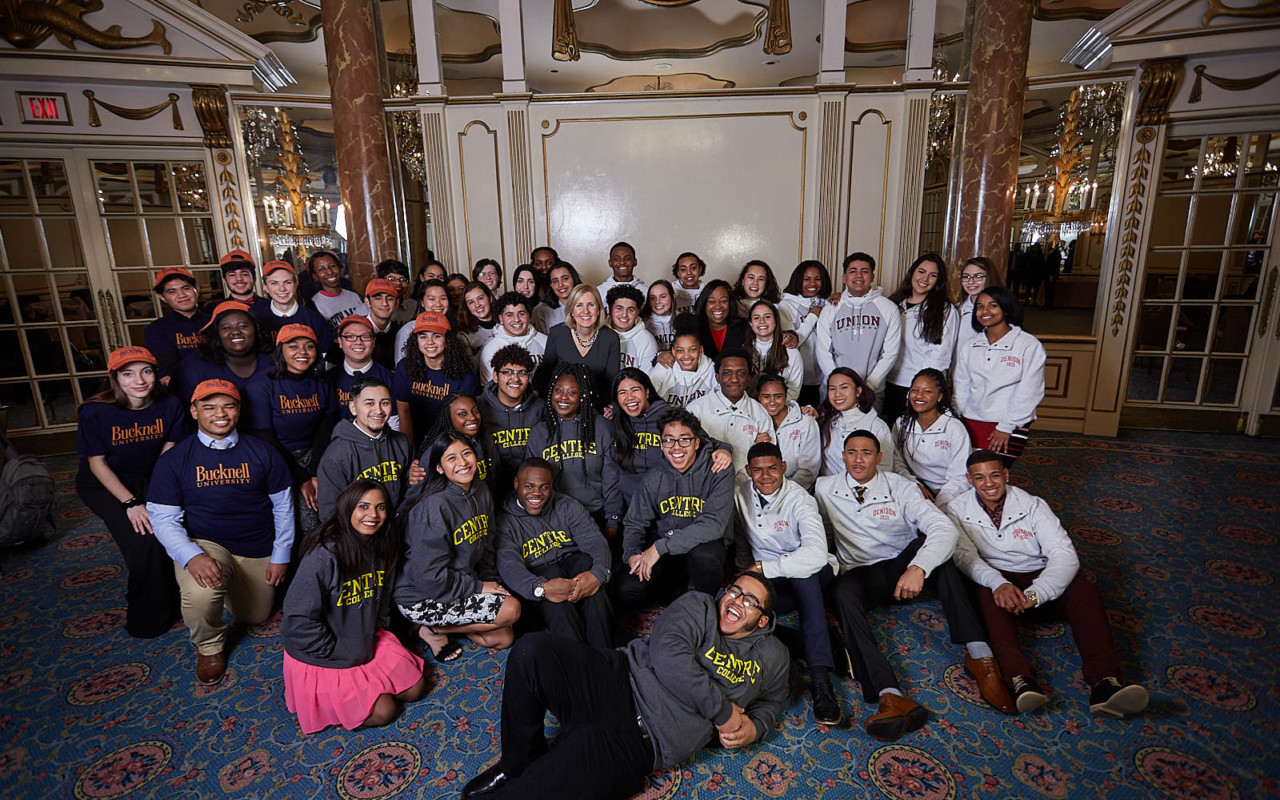 Posse Boston Celebrates the Class of 2023
Posse Boston hosted its annual Awards Ceremony this past January at the Fairmont Copley Plaza Hotel. Nearly 400 people gathered to honor 50 incredible young leaders, the newest class of Posse Scholars.
Together, Boston Scholars earned $10.2 million in full-tuition leadership scholarships from five of the nation's prestigious colleges and universities: Bryn Mawr College, Bucknell University, Centre College, Denison University and Union College.
"Posse Scholars are change agents."
Former First Lady of Massachusetts Diane Patrick welcomed Posse Boston's new Scholars to the community alongside families, friends, guidance counselors, partner universities and corporate partners. She shared encouraging words with the Scholars, describing them as impactful leaders in their communities and the world.
"Posse Scholars are change agents and these future Scholars who are here today make me hopeful that they, too, will make a positive and deep impact on the world in which we live," Diane said.
Representatives of all five partner schools welcomed the new Scholars, including Union College President David Harris, who acknowledged Scholars' effective leadership on and off campus.
Posse Boston is deeply grateful to the Awards Ceremony sponsors for making the event a spectacular night for the Scholars, their families and all attendees.
Lead Sponsor – MFS Investment Management
Benefactor Sponsor – Putnam Investments
Ambassadors – Fidelity Investments, Eastern Bank Charitable Foundation