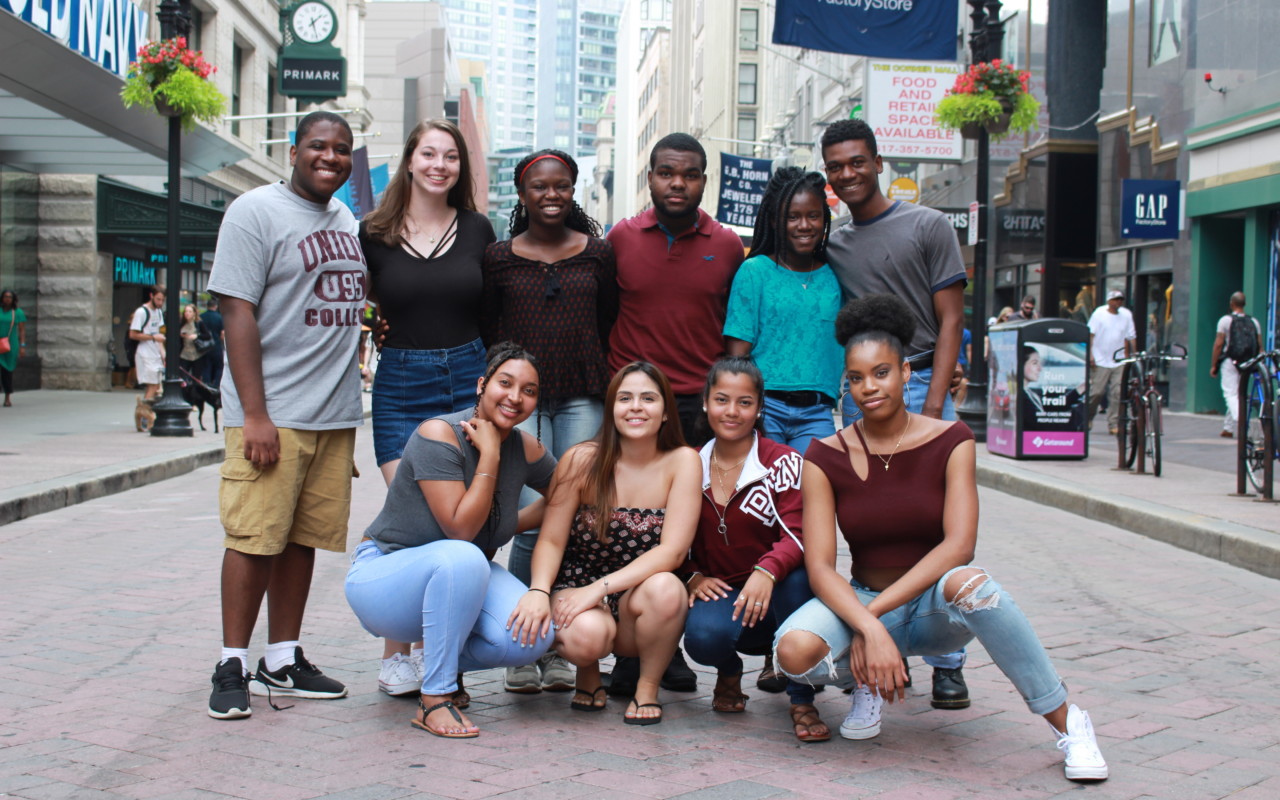 Posse Boston Celebrates 20th Anniversary
Posse Boston is proud to celebrate its 20th anniversary by looking back on Posse's impact in the greater Boston area. Over the past 20 years, the Boston community, including public high schools, nonprofit organizations, corporations and government leaders, have embraced Posse's mission by supporting Scholars and alumni.
Since launching as Posse's second site, Boston has selected 992 Scholars, including 70 STEM Scholars, from more than 21,000 nominees. Boston Scholars have been awarded $140 million in merit scholarships from Posse's partner colleges and universities.
Posse Boston has established beneficial partnerships with 40 industry-leading companies across the city. These Career Program partners provide mentorship, resume coaching, internship and full-time opportunities annually, allowing Scholars and alumni to develop as leaders in their career fields.
"We here in Boston and in Massachusetts are huge Posse fans," says Governor Baker.
Posse Boston's alumni community has grown to over 600 strong with exceptional individuals revolutionizing leadership in Boston. Dr. Adnan Prsic, Bowdoin '05, is an Assistant Professor in the Department of Surgery at Yale Medical School. After attending Harvard Medical School, Adnan received Plastic and Reconstructive Surgery Training at New England's oldest residency at Brown University. He has been recognized with the Alpha Omega Alpha and The Gold Foundation Humanism in Medicine Award for his accomplishments in the medical field.
Denise Ghartney, Hamilton '12, recently graduated from Harvard Law School. During her time at Harvard, Denise was elected President of the Harvard Legal Aid Bureau where she concentrated on increasing engagement between Harvard, Cambridge and the greater Boston area through community partnerships and political lawyering. Following her graduation, Denise was awarded a national fellowship with the Community Justice Project allowing her to work as a lawyer in a firm focused on housing immigration, systemic justice and undocumented worker rights in Miami, Florida. Posse Boston will continue to have a presence at Harvard Law School in the fall as Zoe Russell, Bucknell '17, begins her first year.
Many of Boston's local officials, such as Massachusetts Governor Charlie Baker, have backed and recognized the power of Posse and the leadership Posse Scholars and alumni bring to the city and state.
"The capacity that you bring to find the truly best among us and give them a chance to form their own posse and succeed when they go to college is really a brilliant idea, brilliantly executed over a long period of time," says Governor Baker. "We here in Boston and in Massachusetts are huge Posse fans."
To commemorate this milestone anniversary, Posse Boston hosted a special Power of 10 celebration earlier this month. This year's event was hosted by a Boston CEO committee led by Ron O'Hanley from State Street, Bob Reynolds from Putnam Investment Group and Guang Yang from BrightSphere Investment Group. We are proud to see Boston's current leaders so eager to recognize the contributions of Posse Scholars and their potential as the future leaders of the city.