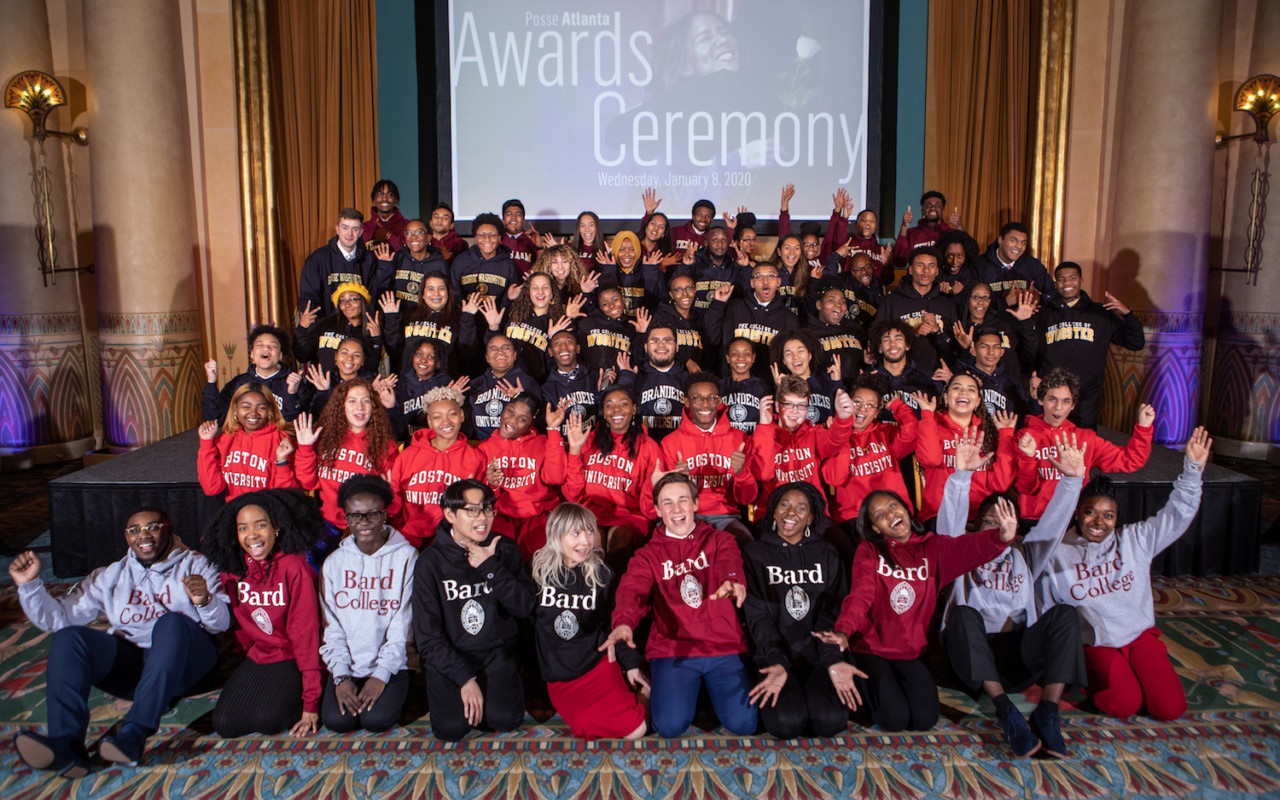 Posse Atlanta Celebrates Newest Class of Scholars
Posse Atlanta welcomed 60 new Scholars at the Awards Ceremony this past January, where they were celebrated by more than 500 guests. Held at the historic Fox Theatre, the event was sponsored by Infor, WarnerMedia and Deloitte.
The distinguished group of young leaders was awarded $12.5 million in full-tuition scholarships from Posse Atlanta's partner institutions.
Special guests included Posse Atlanta Advisory Board Chair Mike Passilla, representatives from Posse's partner institutions, members of Posse Atlanta's leadership council, volunteers and community members as well as the Scholars' families and friends.
The event celebrated the accomplishments of the new Scholars, who were selected from an impressive pool of over 1,400 nominated students from the metro Atlanta area. They join the class of 2024 at Posse Atlanta partner institutions Bard College, Brandeis University, Boston University, The George Washington University, Texas A&M University, and The College of Wooster.
The Awards Ceremony marks the beginning of Scholars' lifelong relationship with The Posse Foundation, their new campus communities, and the powerful networks around the world that await them. Faculty members and administrators from each partner institution introduced their respective Posses, recognizing the Scholars' accomplishments and potential to lead on campus and within the community.
New Scholars are currently participating in Posse's eight-month Pre-Collegiate Training Program, which focuses on team-building, cross-cultural communication, academic excellence and leadership.