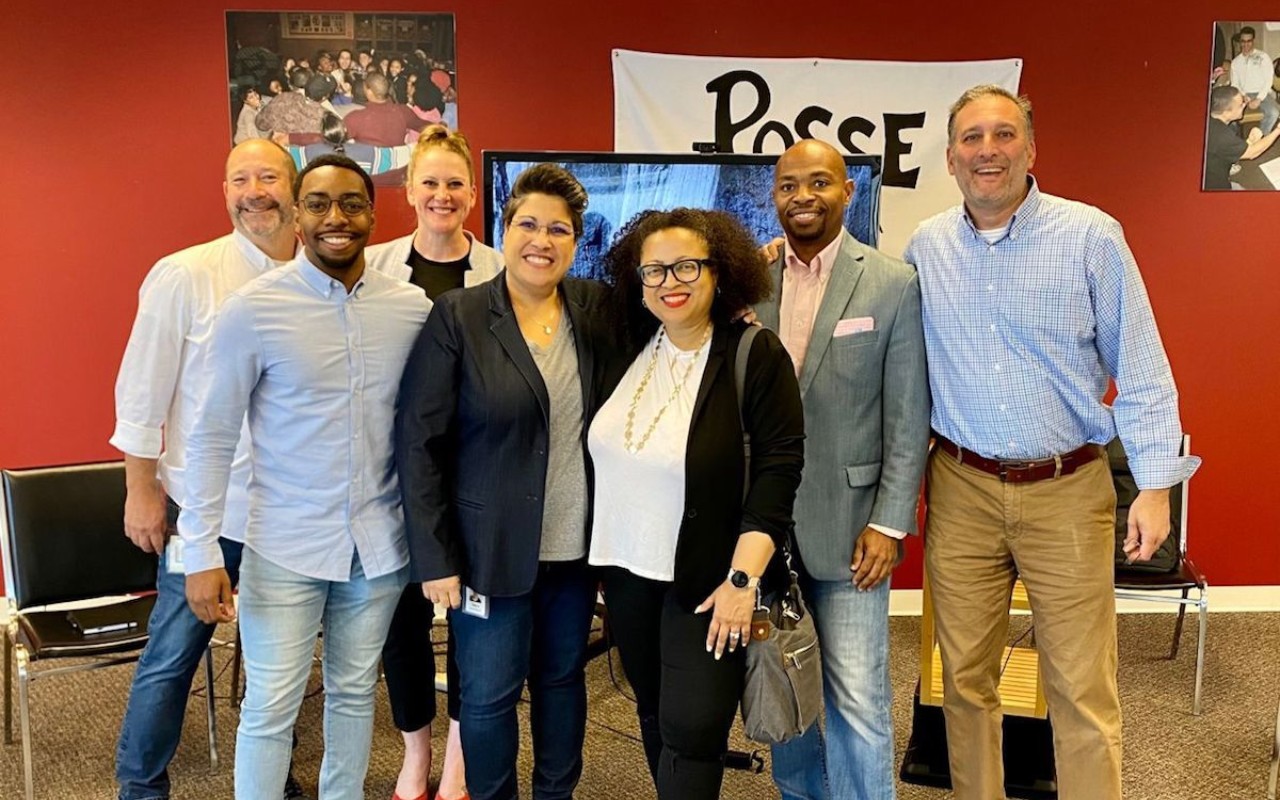 Posse Atlanta Celebrates Career Week With Warner Bros. Discovery
Posse Atlanta's summer Career Week featured partner Warner Bros. Discovery, welcoming the media company's employees as special guests alongside Posse Scholar attendees. The program incorporated career advice from industry professionals and a unique Q&A.
"Discover what you're passionate about and pursue it with fervor."
The event opened with Rick Dasher, the vice president of creative studios at WarnerMedia Studios, who shared personal insights about his own undergraduate education and his path towards film studies and editing. The Posse Atlanta board member also offered advice on the importance of dedication.
"Do the work and the rest will follow," Rick said in his remarks to Posse Scholars. "The best way to get a return on your investment is just to start investing the time—intentional time. And the easiest way to do that is to discover what you're passionate about and pursue it with fervor."
Following Rick's presentation, attendees heard stories from Warner Bros. Discovery team members in a variety of divisions and roles, including:
Tonya Figueroa - Director, Culture & Engagement
Reginald L. Harris - Director Financial Analysis for WBD Studios and CNN Operations
Chloe Harrison - Editor, Turner Sports
Desere Lewis - Post Production Director, WarnerMedia Studios
Paul Markowski - Creative Director, Design/VFX
Benaiah Shaw - People & Culture Partner
Sarah Sykes - Director of Operations and Post Technology, WarnerMedia Studios
Warner Bros. Discovery, formerly known as Turner Broadcasting System (TBS) and WarnerMedia, is a supporter of both The Posse Foundation nationally and Posse Atlanta, contributing as a Career Program partner and a financial sponsor.
"Posse Atlanta is committed to exposing our Scholars and alumni to companies in a variety of industries, including some fields they may not have considered before," says Posse Atlanta Director Jamaal Greer. "We hope that by bringing our community together to learn more about these opportunities, Scholars can feel confident that they will find success in whatever career they pursue."
The Posse Foundation's primary aim is to train the leaders of tomorrow. Nationally, the Posse Career Program provides Scholars with tools and opportunities to secure competitive internships and leadership-track jobs in a variety of industries.