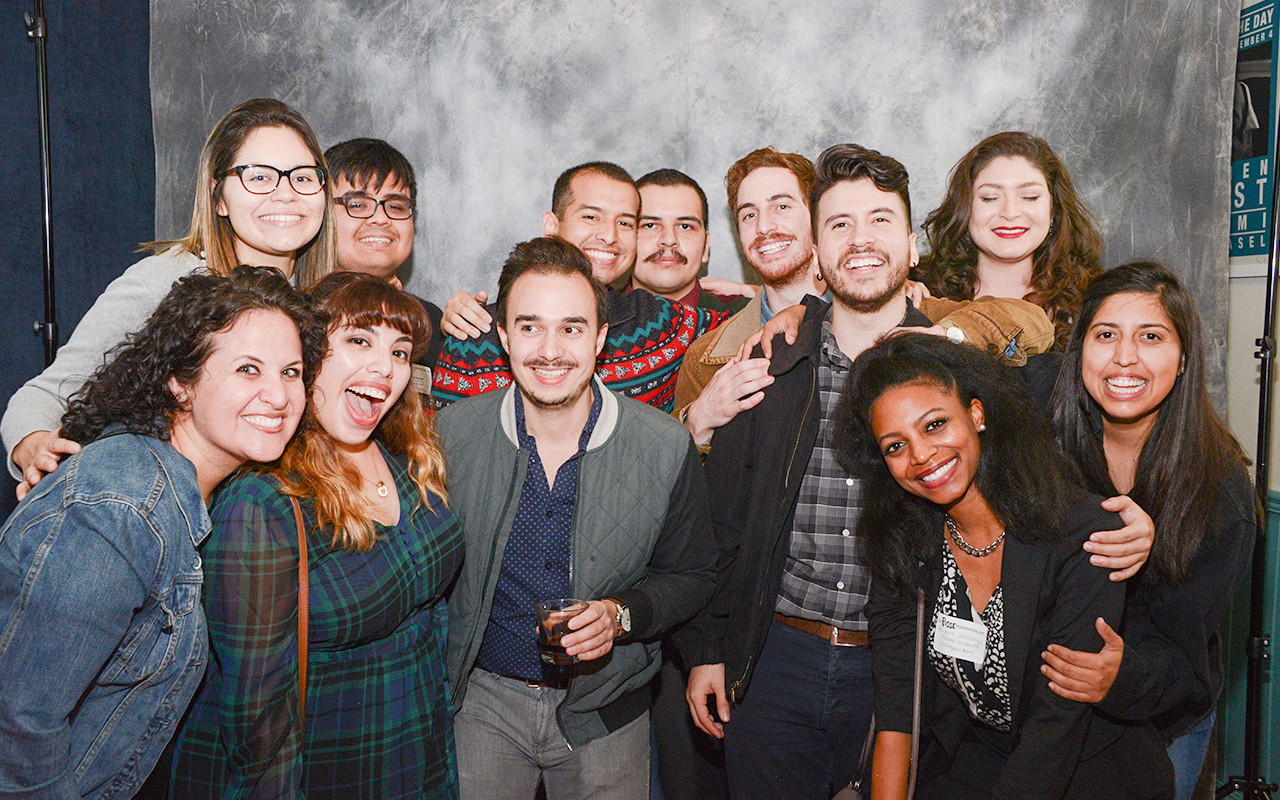 Posse Alumni Come Together for Holiday Celebration
The Posse Los Angeles Career Program closed out 2018 with its most successful alumni holiday party to date. Held at The Friend Bar in Silver Lake, the alumni holiday party raised over $2,000 and welcomed close to 100 Posse alumni and friends.
In celebration of a year-long effort to deepen alumni engagement and create stronger connections within the Posse network, the event welcomed alumni who originally hailed from Boston, Miami, Chicago, D.C., New Orleans and New York City as well as alumni from Los Angeles.
The event welcomed alumni from across Posse Nation.
Alumni from across Posse Nation enjoyed hors d'oeuvres and drinks during the evening event. Old Posse mates reconnected and friendships were forged between young alumni and the newest graduates from Posse Los Angeles partner schools. The program also included the opportunity to take professional headshots for LinkedIn profiles, and a speech from Posse Los Angeles Director Tamara Craver.
One alumnus in attendance was a Claremont McKenna graduate Will Robelo. Since his time as a Posse Scholar in the early days of the Los Angeles program, his two younger sisters have also become Posse Scholars.
"Posse has transformed how my family operates," Will says. "Because of Posse, my two siblings and I have been able to attend prestigious universities with minimal costs for my parents. The least I can do is give back to the program."