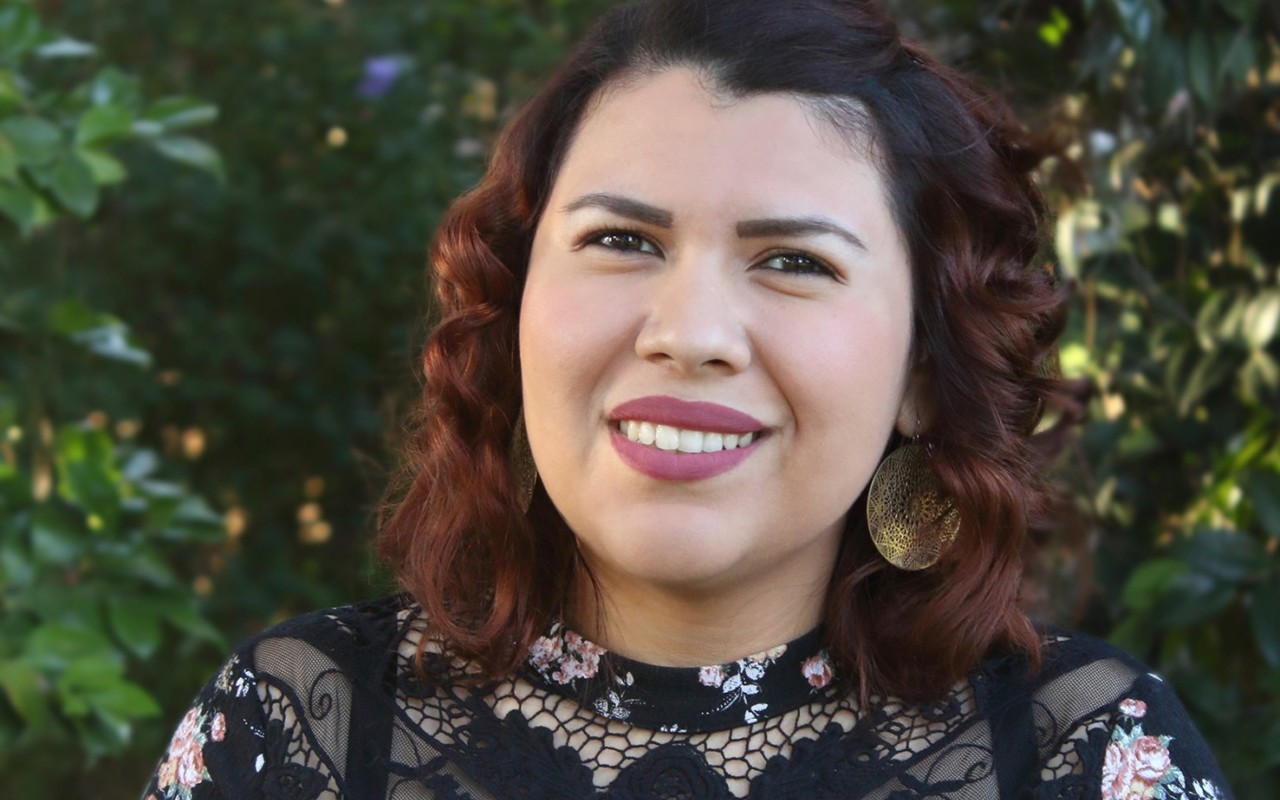 Posse Alumna Becomes Pomona College Posse Mentor
Posse alumna Elisa Alban, now the registrar at Pomona College, has taken on the role of Posse mentor to 10 first-year Posse Scholars from Chicago.
Elisa attended Claremont McKenna College herself as a Posse Scholar from Los Angeles, graduating in 2009 with a bachelor's degree in government. She says that her own Posse and her Posse mentor were the cornerstones of her undergraduate success.
For even the short time she has known her new Scholars in their first semester at Pomona, Elisa has already developed a great deal of mentor pride. From their impressive academic achievements to their everyday victories, she says her Posse is inspiring.
"I want them to know that they have a sounding board and someone in their corner."
"They are so full of life and are so energizing to me," Elisa says. "I feel like I brag about them more than anything."
When she found that she was becoming a Posse mentor herself, her own mentor was the first person she called. Elisa says that, as an undergraduate, their Posse mentor allowed her and her cohort the space to feel safe and vent out their frustrations, offering tools to navigate through their problems.
While taking direction and guidance from her mentor's experience, Elisa has now created her own unique approach. Having endured highs and lows as a Posse Scholar herself, she says she empathizes with her mentees.
"I want them to deal with their problems in their own way, but I want them to know that they have a sounding board and someone in their corner," she says.
Elisa believes that a successful mentor advocates for their students and allows them the space to explore who they are. She is grateful for the opportunity to nurture her students, and she doesn't take it lightly.
"This is a really humbling experience for me, and I hope to do justice to everything that Posse stands for," she says. "As someone who was first-generation and low-income, Posse made a difference in my life. I know that it works—the lived experiences of Posse Scholars show me that the program works."