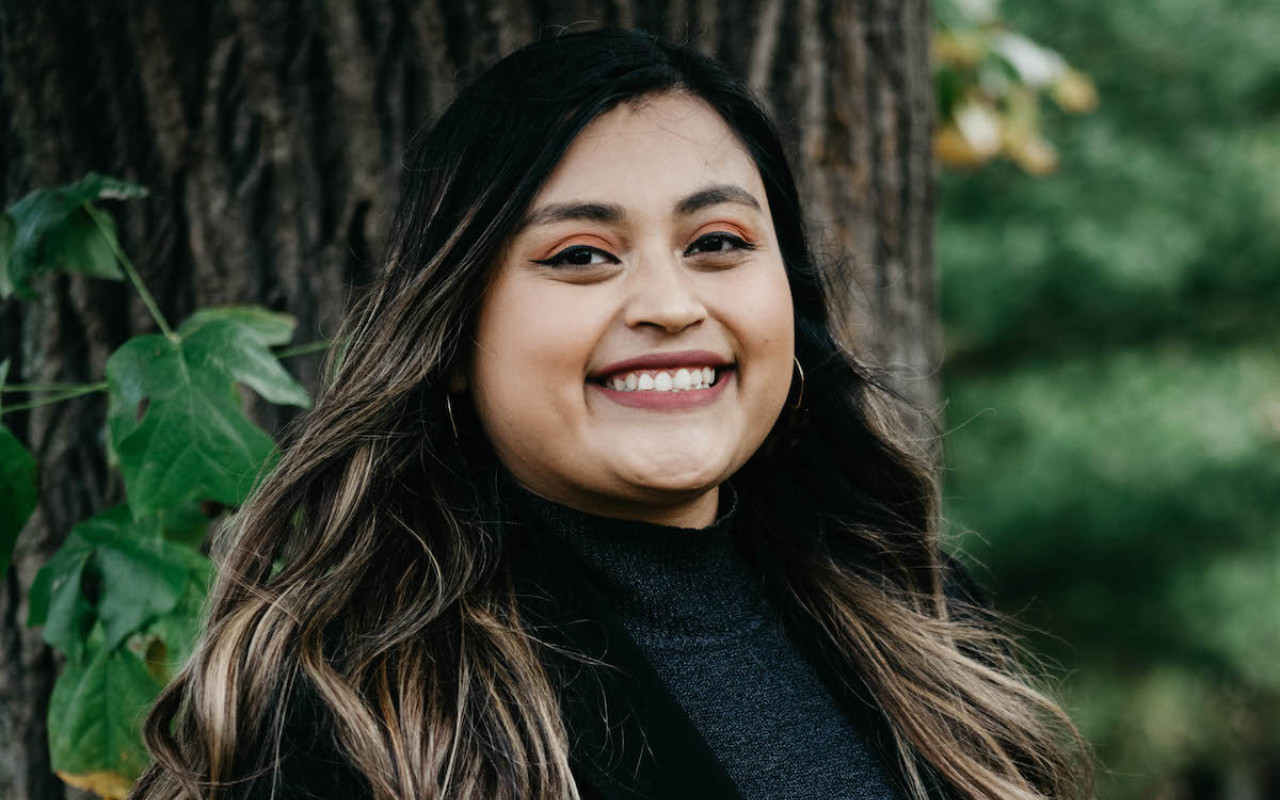 Posse Alum Wins Elite Knight-Hennessy for Grad Study at Stanford
Yesenia Ayala, a Posse alumna of Grinnell College, has been awarded the prestigious Knight-Hennessy Scholarship for graduate study at Stanford University. She is the first Posse Scholar to receive the honor, and will pursue a Master of Arts in policy, organization and leadership studies at Stanford Graduate School of Education.
The Knight-Hennessy Scholars program is named after Phil Knight, the co-founder of Nike and a 1962 Stanford MBA graduate, and John Hennessy, the 10th president of the university. The program was founded in their honor to support a diverse community of graduate students across disciplines, preparing winners to address society's most pressing issues. In addition to leadership development and community support, the program provides scholars with funding to pursue their studies.
"I want pave a path. Just like those before paved the path for me to have a voice and opportunity in accessing education."
Yesenia says she was drawn to Knight-Hennessy because of its goal to unite a community of emerging leaders dedicated to making impactful change. After graduate school, she plans to support first-generation college students and professionals, working to ensure that federal policy is representative of these communities' experiences.
"As a first-generation Latina pursuing higher education, attending Grinnell College as a Posse Scholar completely changed my life," Yesenia says. "Some people choose what they want to do professionally, but [I feel that] education chose me."
Since graduating in 2018, she has followed her passion to support fellow first-generation students. Yesenia says her personal experiences, work with local community organizations, and academic studies have all come together to shape her focus and drive.
"I want pave a path," she says. "Just like those before paved the path for me to have a voice and opportunity in accessing education."
Yesenia was previously awarded the Gilman Scholarship for undergraduate study in Santiago, Chile, and was recognized in 2018 with a Diversity Abroad Leadership Award and as the International Student Exchange Global Citizen of the Year. She was honored with the 2018 President's Medal at Grinnell, graduating with a double major in sociology and Spanish, and a concentration in Latin American studies.
In 2017, Yesenia was one of 64 students in the country to be awarded the Harry S. Truman Scholarship, which will also support her graduate study.