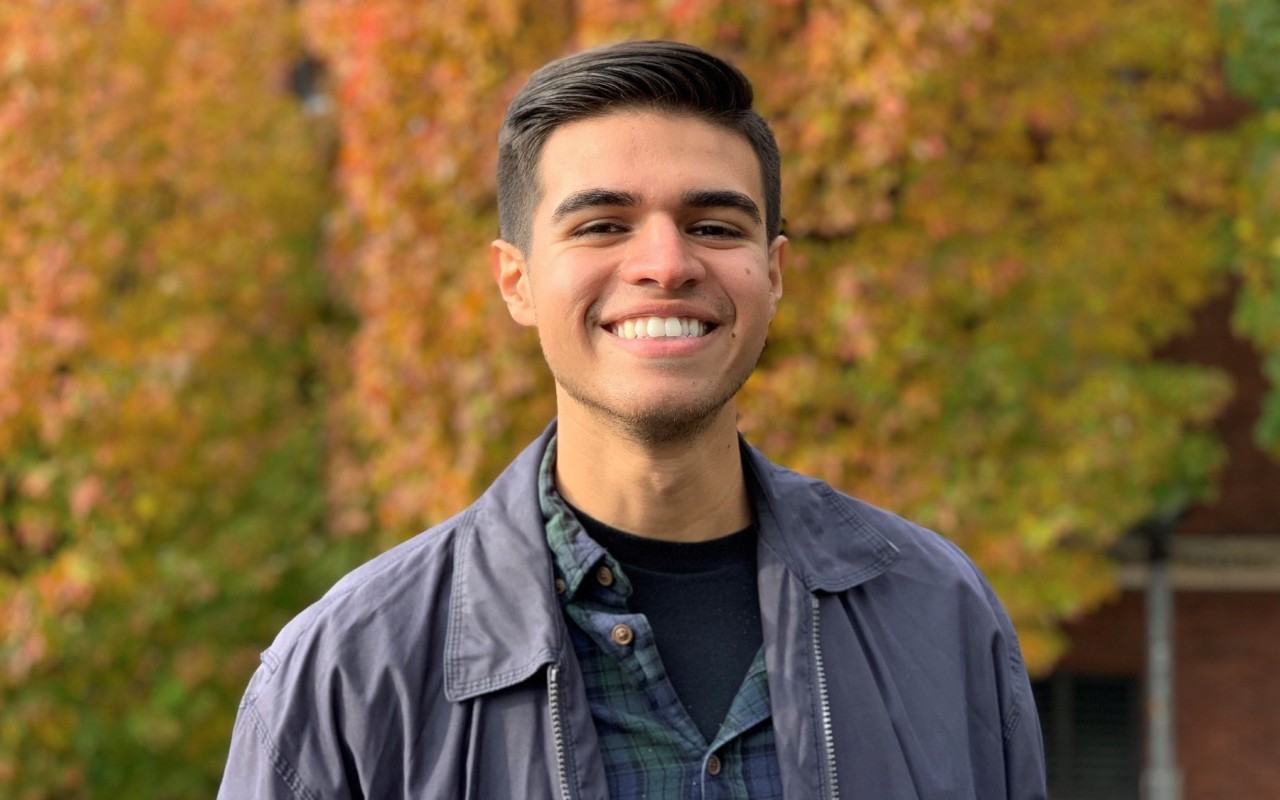 Pomona Scholar Draws on Immigrant Experience for Thesis
René Valenzuela, a senior Posse Scholar at Pomona College, spent last summer as an intern at Casa Alitas in Tuscon, Arizona. The nonprofit organization serves asylum-seekers who enter the United States from countries south of the border.
In his work, René helped migrant families navigate the immigration process. He observed that many felt helpless as their asylum court hearing approached.
"I got to see firsthand the effects of the dysfunctional immigration policies," he says. "One week we would be operating within the guidelines of the current policies, and then the next week that policy would no longer be standing."
An undocumented DACA beneficiary himself, René lives with uncertainty about his future.
The experience gave René an opportunity to explore his own roots, reflecting on his childhood experience immigrating with his parents to the United States from Nogales, Sonora, Mexico. An undocumented DACA (Deferred Action for Childhood Arrivals) beneficiary himself, René lives with uncertainty about his future.
These themes have influenced René's choice of a senior thesis topic at Pomona, where he is Chicana/o-Latina/o studies major. He plans to examine life on the border, specifically across the parallel cities of Nogales in Mexico and Arizona, the places he was born and later raised.
"I'm very excited to share this work, including the rollercoaster feeling that I had going down to the border being undocumented myself," René says. "I want to share it within the undocumented community, but also create it for myself."
René has already done extensive research for his thesis, gathering oral histories about lives on the border and locating supporting materials in archives. The combination of academic investigation and personal reflections will serve as a fitting culmination to his studies at Pomona, as he approaches graduation later this spring.