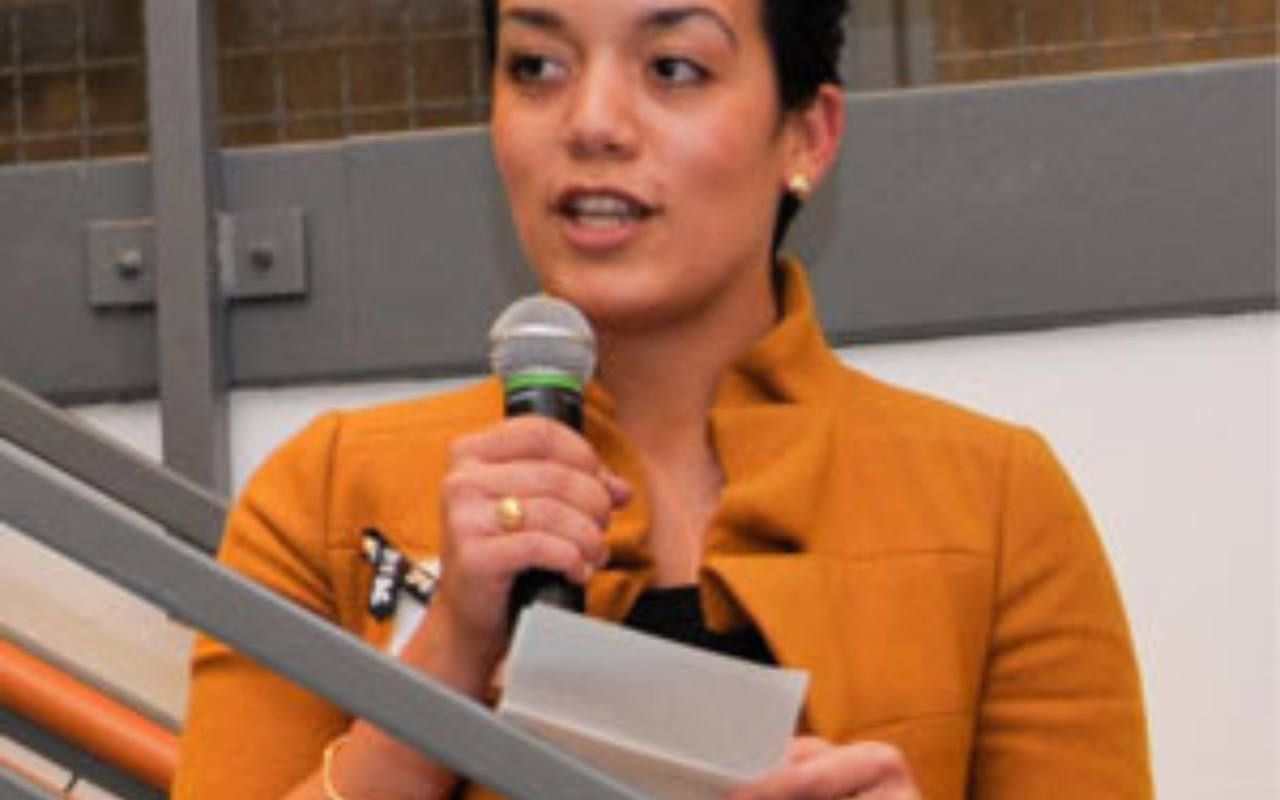 PNAAC Representative Encourages Alumni to Access Posse Network
Cristina Sacco (Bucknell Posse 2, D.C.) has served as a member of the Posse National Alumni Advisory Council (PNAAC) since 2011. PNAAC, comprising 13 alumni representing all Posse sites, works to engage Posse alumni, further relationships between alumni and Posse, provide continued leadership and professional development opportunities, and encourage philanthropy, leadership and networking within the alumni community.
After graduating from Bucknell University with a degree in international relations and Italian studies, Cristina joined Arnold & Porter LLP as an integration assistant. Now, as her two-year term with PNAAC comes to a close, Cristina reflects on the personal and professional impact of the experience.
Serving as a PNAAC representative has given me the opportunity to give back to an organization that has undeniably changed my life. This role has been one of the most invaluable and eye-opening positions I have held. I encourage all alumni to consider applying for this unique leadership position with Posse.
The Posse D.C. alumni community is just getting started, with a little more than 100 members in the area—and the network is growing. The majority of local alumni are beginning to establish themselves in their careers, so there is a particularly strong need for PNAAC and its networking facilitation. At the start of our term, my co-representative, Jeyson Florez (DePauw Posse 3, Chicago), and I set goals to encourage Posse alumni in the D.C. community to support and become engaged with Posse D.C. through volunteer opportunities and events.
Working together, we organized networking events and emphasized the importance of giving back and supporting Posse. As the Posse D.C. alumni community strengthened, we saw an increase in alumni participation and giving. My greatest joy as a PNAAC representative involved receiving emails or phone calls from fellow alumni informing me of job offers and graduate school opportunities. I was humbled to have contributed to their success by connecting them with the resources Posse offers to all alumni.
Becoming a PNAAC representative enabled me to support alumni transitioning from college to the workforce and the position afforded me the same support. I built strong, productive relationships with members of Posse's D.C. Advisory Board, the National Board of Directors and Career Program partners. I learned to confidently articulate my opinions to experienced, successful professionals.
This Posse network gave me generous career guidance and assistance as I applied to law school, and I am thrilled to share that I am currently attending Washington and Lee School of Law. I continue to be grateful for and energized by the many ways Posse nurtures young people, and I extend my warmest thanks to the Posse community for their support.