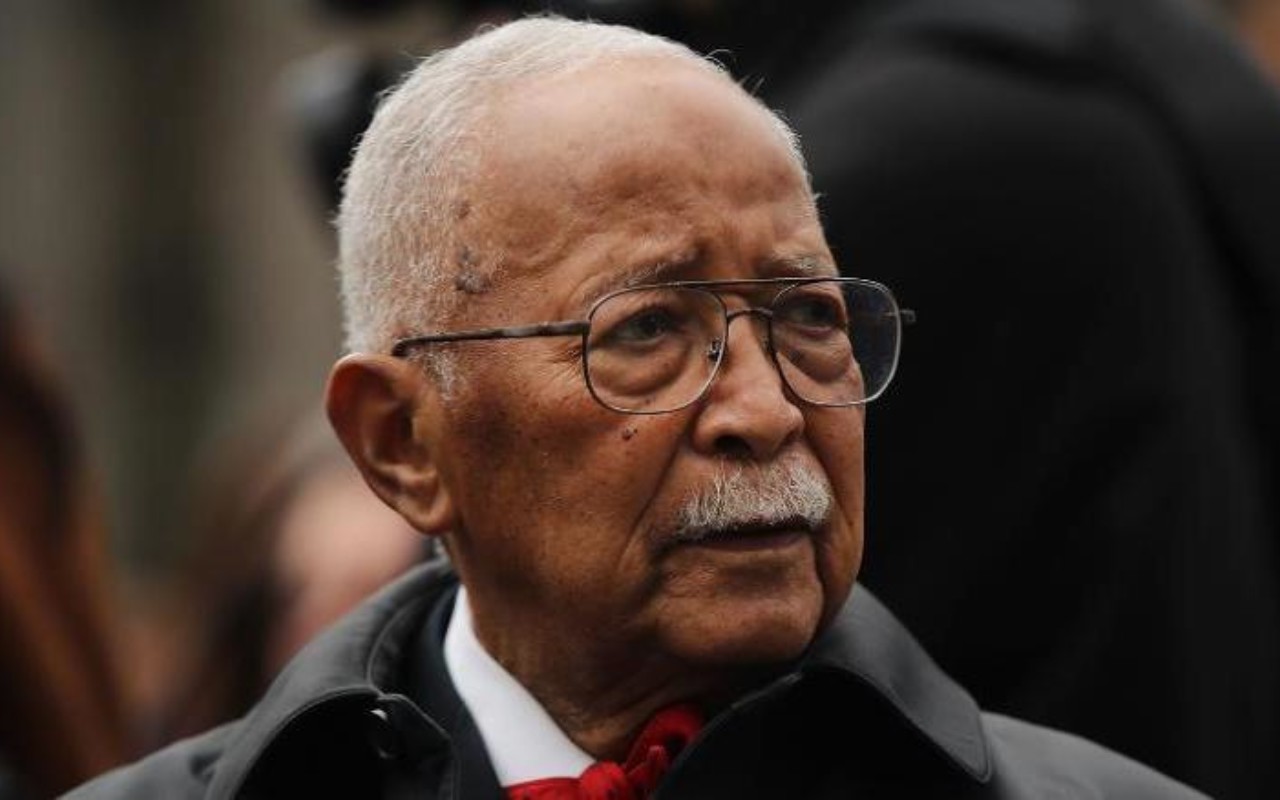 Pioneering Mayor David Dinkins Leaves Legacy of Service
The Posse Foundation joins the country in mourning the loss of Mayor David Dinkins. A trailblazing politician and a beloved board member, he will be sorely missed.
Mayor Dinkins was the first and, to date, only Black person elected mayor of New York City, where he served from 1990 to 1993. He took office during a time of rising racial tensions and soaring crime rates. Mayor Dinkins brought a civility and compassion to the role, as he worked to serve New York's uniquely diverse communities. His efforts are widely credited as ushering in a period of economic growth and ebbing crime in the city, trends that would continue in the years immediately following his term.
Mayor Dinkins modelled integrity and dignity as a public servant and throughout his life.
After leaving office, Mayor Dinkins served as an esteemed professor at Columbia University School of International and Public Affairs. He also hosted a weekly radio talk show, on which Posse was fortunate to be featured.
Mayor Dinkins' service career began in the 1940s as a member of the pioneering Montford Point Marines, the first group of African-American U.S. Marines who served in World War II. Following his military career, he pursued higher education, earning a bachelor's degree from Howard University and later a law degree from Brooklyn Law School.
In 1966, Mayor Dinkins ran and won a seat in the New York State Assembly. He was elected Manhattan Borough President in 1985 and, four years later, ran against Rudy Giuliani to become mayor of New York City.
The Posse Foundation has benefited greatly from Mayor Dinkins' leadership on the board. His involvement has helped Posse grow from supporting a couple hundred students in 2002 to more than 10,000 Posse Scholars and alumni today.
"Even when he was struggling with health and age, Mayor Dinkins would don his double-breasted suit, with a handkerchief in his pocket, and make it down to 14 Wall Street for the board meetings," recalls Posse President and Founder Deborah Bial. "He loved Posse. He talked about the Posse Scholars all the time, believing deeply in their value and potential. For me personally, I will miss his warmth and the sparkle in his eye. He was a special person and loved to make people happy."
A caring leader who truly loved people, Mayor Dinkins modelled integrity and dignity as a public servant and throughout his life. We will never be able to repay his support nor forget his warmth and generosity. The country has lost a historic mayor. Posse has lost a dear friend.