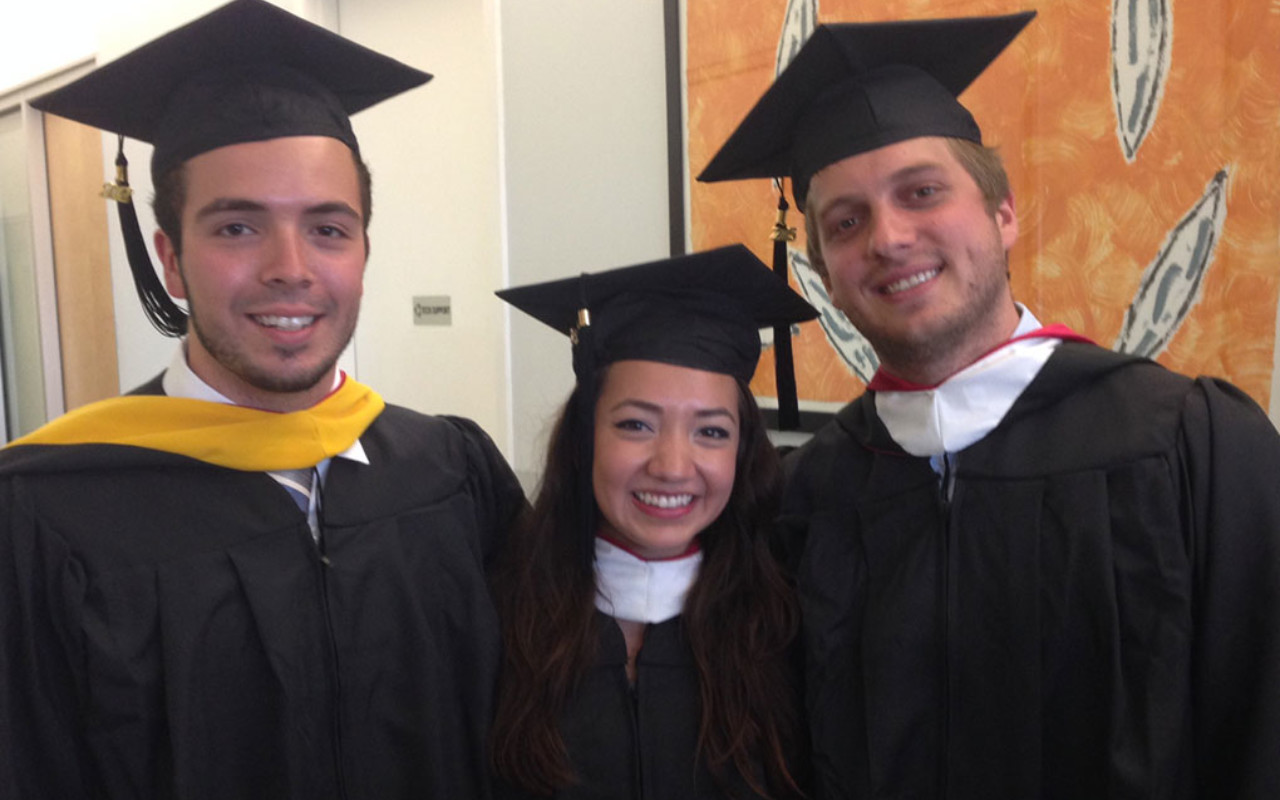 Penn Graduates Win Prestigious Fellowships
Three Scholars from this year's graduating University of Pennsylvania Posse won prestigious post-graduation fellowships that will take them to India, Mexico and Kenya. Nathalie Figueroa and Daniel Brooks won Fulbright fellowships for a teaching assistantship and scientific research, respectively. Adrian Lievano and his Penn teammate won a major grant from the university to fund the development of a water filtration system.
Nathalie's Fulbright teaching assistantship will bring her to India to teach English and introduce a civic engagement project on water, sanitation, and hygiene to the classroom. Nathalie, who majored in global health, has interned and volunteered abroad in countries such as Haiti, El Salvador, Rwanda, India and Brazil. In 2014, she and Daniel won a $10,000 prize from the Davis Projects for Peace for their project focused on preventing female genital mutilation in Kenya.
"Posse helped me showcase my strengths in the Fulbright application," says Natalie. "I knew those skills would guide me to the right opportunity and that the crucial experiences with my Posse shaped me into the woman I am today."
Daniel received a Garcia-Robles Research Grant as part of his Fulbright award. He will evaluate a possible relationship between VTE (venous thromboembolism), a common cause of morbidity and mortality worldwide, and several genetic variants to identify possible diagnostic markers.
A mechanical engineering and applied mathematics major, Adrian is bringing his skills to Kenya thanks to the university's inaugural President's Engagement Prize. The $150,000 grant will support the implementation of a large-scale water filtration system designed by Adrian and his teammate.
"I'm thinking more broadly about how I can merge my interests in technology, water and health into one field where I can act as an orchestrator," says Adrian. "I'm excited to fully commit to this project, see it succeed and become sustainable."