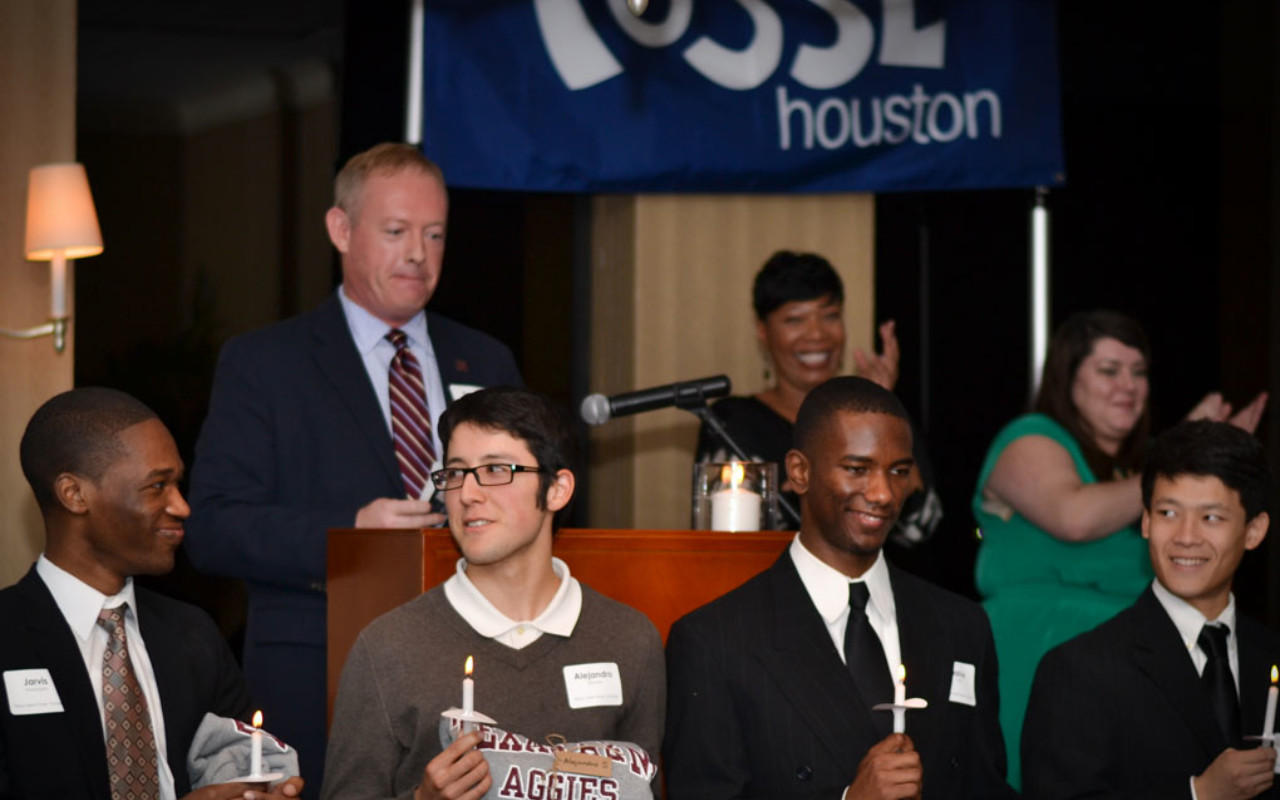 Partner Schools Select First Class of Houston Scholars
In January, Houston officially welcomed its first Posses at the inaugural Awards Ceremony at the Downtown Club at Plaza. A beautiful view of downtown Houston served as the backdrop as 150 guests celebrated the tremendous accomplishments of these 30 new Scholars.
Representatives from Posse Houston's partner colleges and universities—Bryn Mawr College, Texas A&M University and The University of Texas at Austin—introduced the new Posses to the crowd and spoke of their enthusiasm for the contributions young leaders from Houston will make to their respective campus communities.
Each Scholar participated in a candle lighting ceremony to signify their commitment to supporting one another and to living up to the expectations of the award. Scholars and their parents then took turns addressing each other, sharing poignant reflections on what the opportunity means to them.