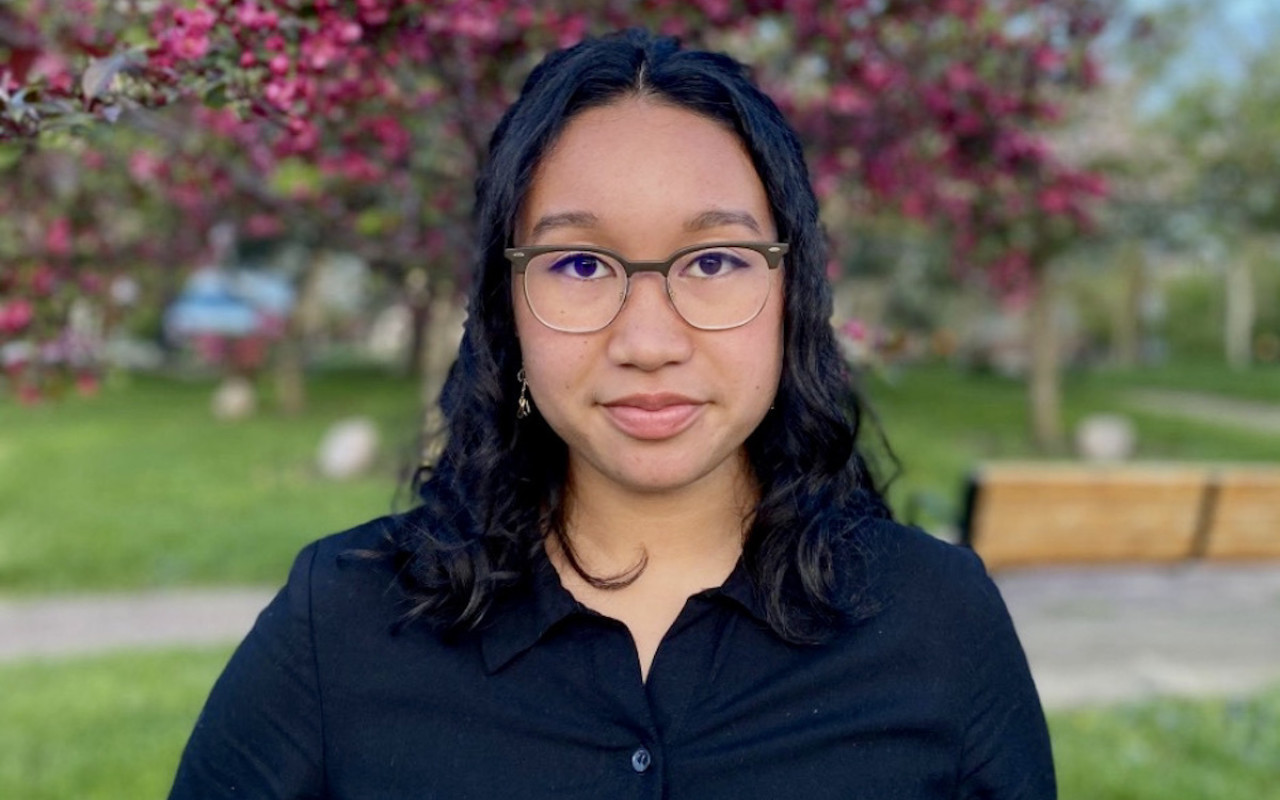 Northwestern Scholar Works on Capitol Hill as Victory Congressional Intern
Dori-Taylor Carter, a senior at Northwestern University, was selected to serve as a Victory Congressional Intern in the summer 2022 cohort. The immersive D.C. program is an initiative of the Victory Institute that aims to develop the next generation of LGBTQ public leaders.
Dori-Taylor is Northwestern's first recipient of the Victory Congressional Internship, which has brought outstanding LGBTQ undergraduate students from across the country to Washington, D.C. since 2011.
"Such a huge part of the Victory Institute's mission is based on the principle that increasing representation can create impactful change," Dori-Taylor says. "By having more LGBTQ folks present in the room—with this aspect of their identity informing their politics—it ensures that those realities are centered."
"By having more LGBTQ folks present in the room—with this aspect of their identity informing their politics—it ensures that those realities are centered."
As a Victory Congressional Intern, Dori-Taylor spent eight weeks in the office of Congressman Alan Lowenthal, the representative for California's 47th district. She also attended program workshops with intern peers, meeting with a diverse array of D.C. leaders to learn about career paths in policymaking and related sectors.
At Northwestern, Dori-Taylor is an American studies major, with minors in French and sociology. She has emerged as a campus leader as co-president of Rainbow Alliance, the university's LGBTQ+ undergraduate student organization, and co-president of The Slam Society. The groups took on new significance when COVID restrictions prevented students from gathering in person.
"It was critical to have people invested in solidarity among LGBTQ undergrads and allies," Dori-Taylor says, recalling the Rainbow Alliance's work. "We made a powerful commitment to maintaining a home for folks, where they could be their authentic selves, online. When we were back on campus, we organized a picnic on the lawn of the Deering Library at the beginning of Pride Month; all the lights were rainbow colored. It was a chance to return in wonderful community with one another."
A native of Winnetka, California, Dori-Taylor has centered her studies on the sociopolitical impact of census structures and statistics, which she has explored across the U.S. and internationally. With support from the 2021 Northwestern Summer Research Opportunities Program, she launched an independent research project focused on Chicago's Asian American community organizations. Earlier this year, while studying abroad at the Institute for Field Education in France, she interned at Paris-based anti-racist initiative SOS Racisme.
"Posse really helped me to feel empowered at Northwestern, to step out of my comfort zone."
As a Mellon Mays Undergraduate Fellow—a nationwide program of The Andrew W. Mellon Foundation that supports increased faculty diversity in institutions of higher learning— Dori-Taylor has set her sights on a future in academia. She is currently applying to Ph.D. programs in sociology.
Throughout her community roles, Dori-Taylor says she has a deep appreciation for the strength that comes from peer support.
"Posse really helped me to feel empowered at Northwestern, to step out of my comfort zone," Dori-Taylor says. "I know that this Posse community is always a base to fall back on. It is powerful to be in a group of people who are invested in showing up for one another."