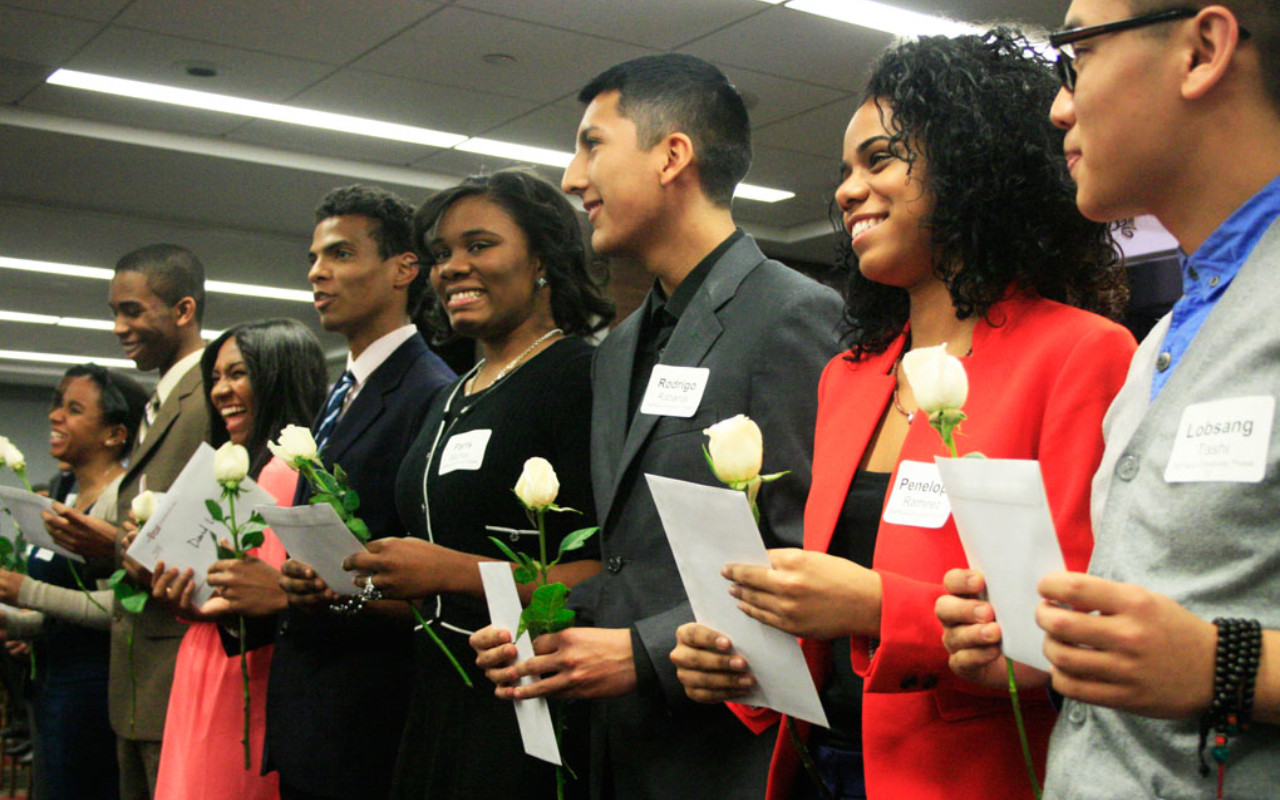 New York Partner Schools Award 143 Posse Scholarships
Posse New York held three Awards Ceremonies in January to welcome 143 talented Scholars, including members of the inaugural Veterans Posse. Fifteen partner colleges and universities awarded over $21 million in four-year, full-tuition leadership scholarships to Scholars selected from an extremely competitive pool of over 3,500 nominations.
Views of midtown New York from the Deloitte, LLP, office at 30 Rockefeller Plaza provided the backdrop for two ceremonies. Posse staff, guests of Scholars, and representatives from Posse New York's partner schools celebrated the accomplishments of these dynamic young leaders. Posse is grateful to first-time event sponsor The IFF Foundation and co-sponsor The Nielsen Company, a supporter of Posse New York since 2009.
A special ceremony was held for Vassar College Veterans Posse 1 at Moody's Analytics in downtown Manhattan. Eleven veterans selected by Vassar attended the ceremony with their families, Posse board members and staff, founding sponsors of the Veterans Posse Program, and representatives from Vassar.
Posse New York was thrilled to welcome such a large cohort of Scholars to the program.