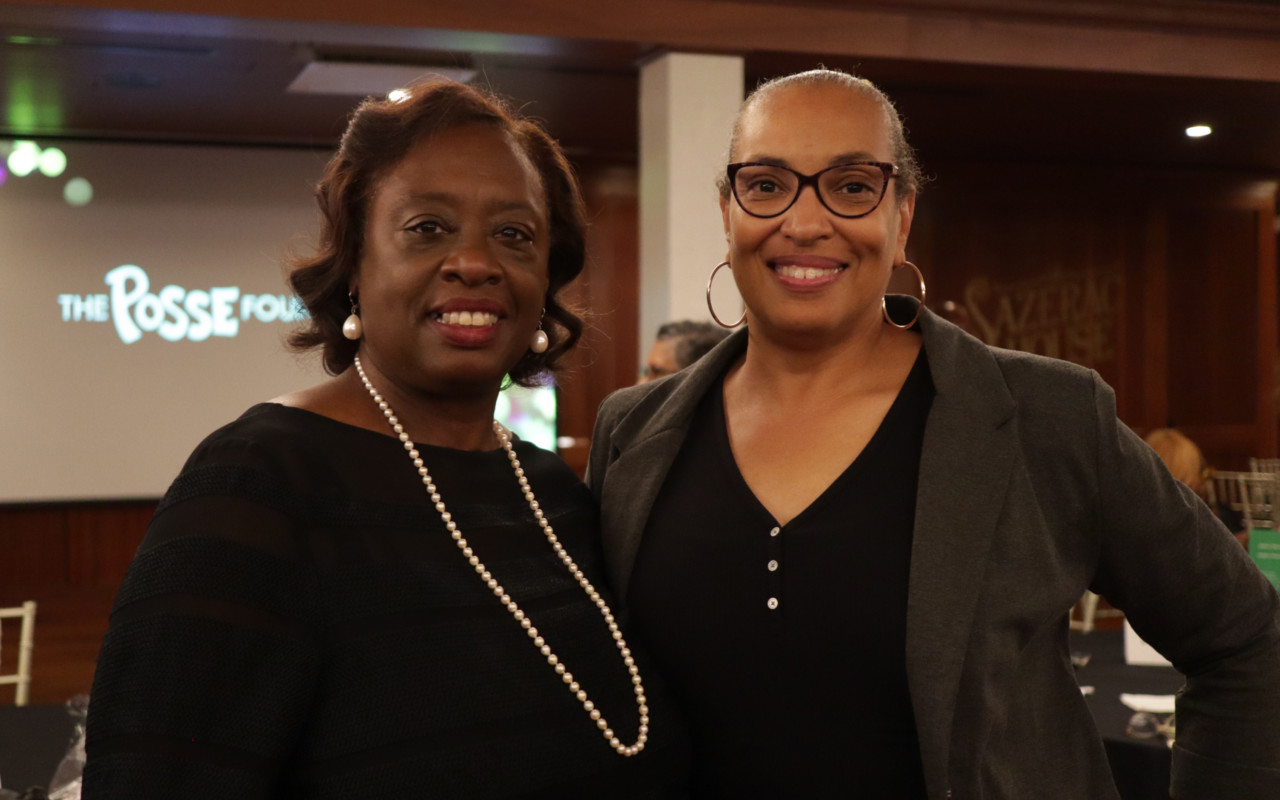 New Orleans Power of 10 Raises $100K
This past Thursday, October 12, 2023, Posse New Orleans raised nearly $100,000 as guests honored the next generation of leaders at its "Power of 10" fundraiser.
Posse partners with top-tier universities to deliver four-year, full-tuition scholarships to New Orleans area students who have demonstrated strong leadership and academic potential but might be overlooked by traditional college admissions criteria.
The event was named "Power of 10" because Posse places scholarship recipients in groups of 10 (a "posse") to attend the same college. By attending as a group they provide each other peer support that is critical to success. This is combined with wraparound support that includes rigorous pre-college training, on-going mentoring and access to internships.
The Power of 10 event was supported by lead sponsors Deloitte, Entergy and Sazerac House, as well as contributions from a broad range of other businesses and individuals.
Posse New Orleans has partnerships with five top-tier universities: Villanova, Tulane, Case Western Reserve, Providence College and Texas A&M. Since the program's inception, Posse Scholars have graduated at a rate of 90%, well above the national average. By the end of this year Posse will have delivered over $100 million in scholarships to New Orleans area students.
The evening honored Piper D. Griffin, Louisiana Supreme Court Justice, a leader who has had a significant impact on the New Orleans community. Judge Griffin is the newest Associate Justice on the Louisiana Supreme Court, elected to serve for District 7 representing portions of both Orleans and Jefferson Parishes. Prior to joining the Louisiana Supreme Court, she spent almost 20 years as a judge on the Orleans Parish Civil District Court, distinguishing herself as a Judicial Pacesetter, leader and scholar among the bench and bar.
"Because Posse is focused on developing great leaders from diverse backgrounds, we like to use the "Power of 10" event to recognize an individual whose leadership has positively impacted the New Orleans area," says Posse New Orleans Director Sherdren Burnside. "Justice Griffin is a great model for our Scholars and Alumni based on the leadership she has demonstrated."
The "Power of 10" celebration included a cocktail reception at The Sazerac House, highlighted alumni testimonial from Syndey Monix, a second-year doctoral student at Tulane University, and ended with a performance from the Soul Brass Band.
"My favorite part of our annual Power of 10 event is having the opportunity to speak with the incredible young people that Posse has been able to support, and hearing about the great things they're now doing," says Rick Rizzo, Posse New Orleans Advisory Board Chair. In his remarks during the event, Rizzo commented, "Posse is key in helping to build a more robust and diverse pipeline of future leaders, and we wouldn't be able to do this if it weren't for the incredible sponsors and donors who have supported the Posse mission of providing college access and leadership development to deserving students in our area."