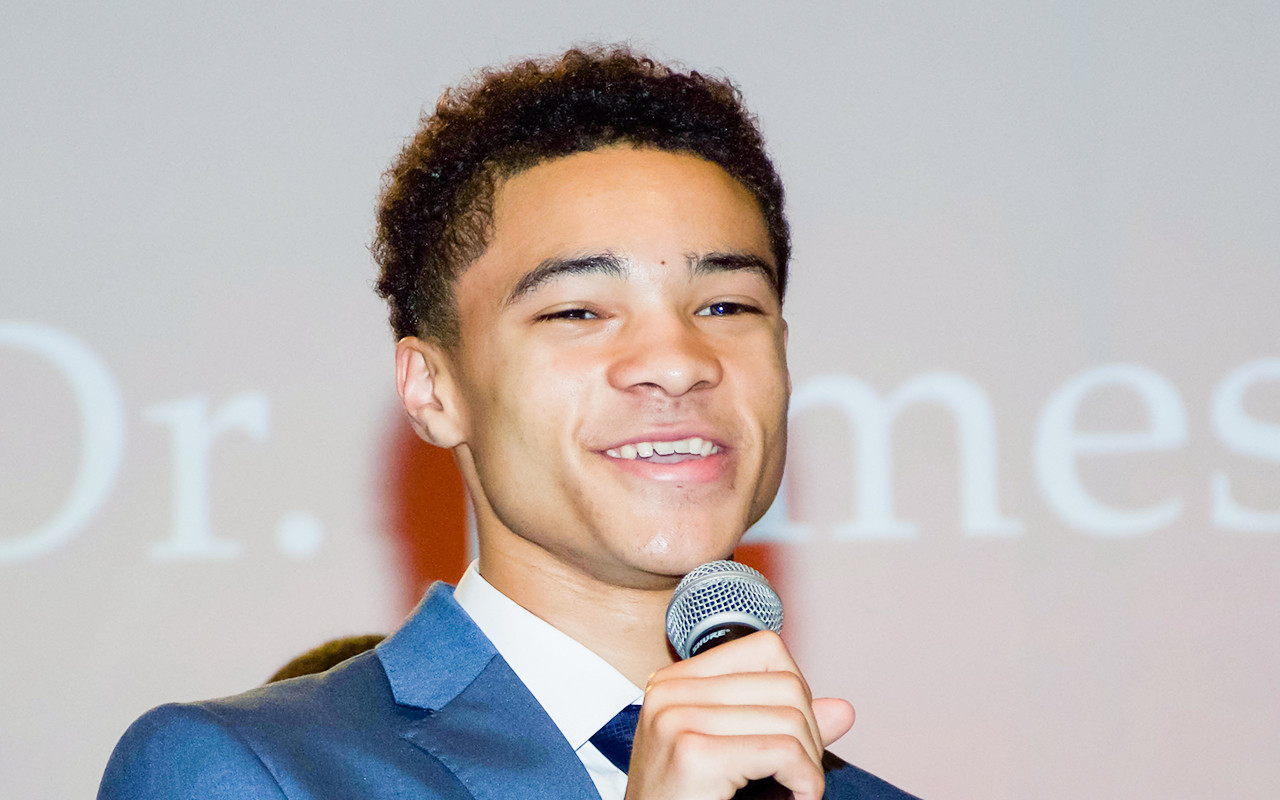 New Orleans Awards Ceremony Celebrates Newest Scholars
On January 3, 41 Scholars from New Orleans were honored as the newest recipients of Posse Scholarships. They were surrounded by almost 200 guests, including family, friends, alumni and university officials at the Peoples Health Jazz Market.
The new Scholars were chosen from a pool of more than 500 nominees from six parishes within the city. The students earned leadership scholarships totaling $7.6 million from Posse New Orleans partner institutions Case Western Reserve University, Illinois Wesleyan University, Tulane University, and the University of Notre Dame.
"Tonight is the beginning of your beautiful journey as Posse Scholars," Dr. James Dabney, director of Posse New Orleans, said during his welcoming speech. "I know from experience how transformative Posse is for students and for New Orleans."
"Tonight is the beginning of your beautiful journey as Posse Scholars."
Posse New Orleans Advisory Board Chair Rick Rizzo also congratulated Scholars on earning Posse Scholarships, telling them that he and their guests anticipate great things ahead.
Posse New Orleans hosted its first Partner Reception immediately preceding the Awards Ceremony, honoring James Kelley with a DAP Volunteer of the Year award. The intimate reception allowed our invaluable partners a tangible view of Posse's mission, welcoming them to the ceremony and giving a chance to mingle with the scholarship recipients.
After seven months of Pre-Collegiate Training—a series of weekly workshops that foster team building, cross-cultural communication and academic readiness—the new Scholars will join Posses already on campus at partner schools.