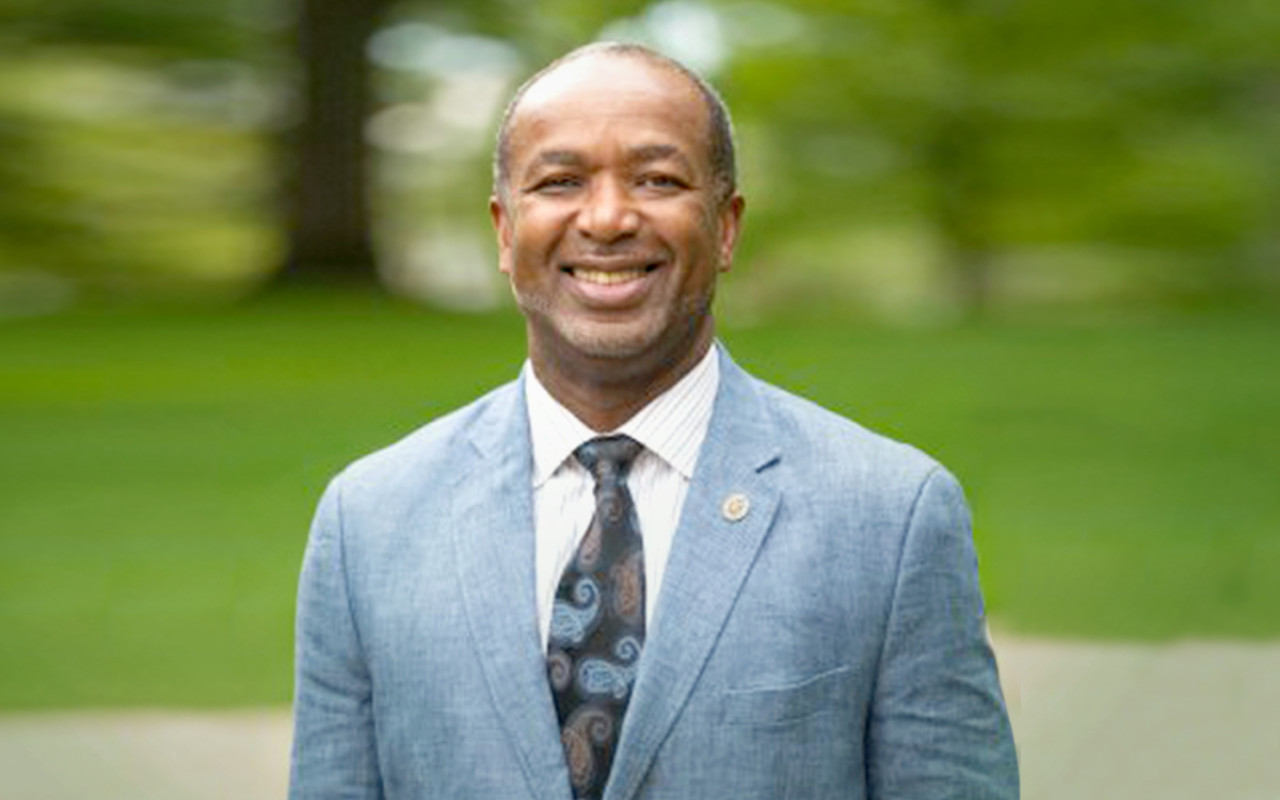 New Kalamazoo College Posse Liaison Supports Program's Success
As senior associate director of admission at Kalamazoo College, Roderick Malcolm has recruited students across the United States and internationally for more than 20 years. He is now in his first year as the school's Posse liaison.
Growing up in Boston, Rod's own path to college was defined by his athletic goals as a football player and runner. He first attended the University of Massachusetts at Amherst before transferring to Fitchburg State College, also in Massachusetts. There he met Alvin Riley, who he says was a key motivator towards his success.
"He was director of a CBO at Fitchburg State who mentored underrepresented groups, he offered students whatever they might need—counseling, tutoring, writing workshops," Rod remembers. "He was pivotal when it came to me getting into school and staying in school."
"I think it's a huge enhancement of our community. Posse Scholars bring so much to Kalamazoo College."
Rod began working in admissions for his alma mater while pursuing a graduate degree there, traveling from Massachusetts to cities across the country to meet with students and talk about the power of higher education. When an opportunity opened at Kalamazoo College in 1999, he leapt at the chance to pursue his passion in a new context.
"I started a new chapter in working with underrepresented groups and working with international students," Rod recalls of his start at Kalamazoo. "That was very eye-opening to me, challenging and exciting."
Now as Posse liaison at Kalamazoo, Rod works closely with Posse staff to connect the campus network of mentors, Scholars, faculty and administration. The college has recruited Posse Scholars from Los Angeles since 2009.
"I think Posse is an extremely successful program at Kalamazoo College," he says. "Posse Scholars are extremely involved. They're members of all the different clubs and organizations on campus. They're very outgoing, they're very social."
Reflecting on the challenges of the past year, Rod acknowledges, "It's helped us look through different lenses and ways to achieve hard goals," he says. "I'm not going to say that this has been good for us. But it has made us stronger."
Kalamazoo's 13th Posse will matriculate on campus this fall.
Kalamazoo's 13th Posse was admitted last December in a first-ever virtual recruitment process developed during the global pandemic. The new Posse Scholars will matriculate on campus this fall.
"I think it's a huge enhancement of our community," Rod says of the Posse Program on the whole. "Posse Scholars bring so much to Kalamazoo College."