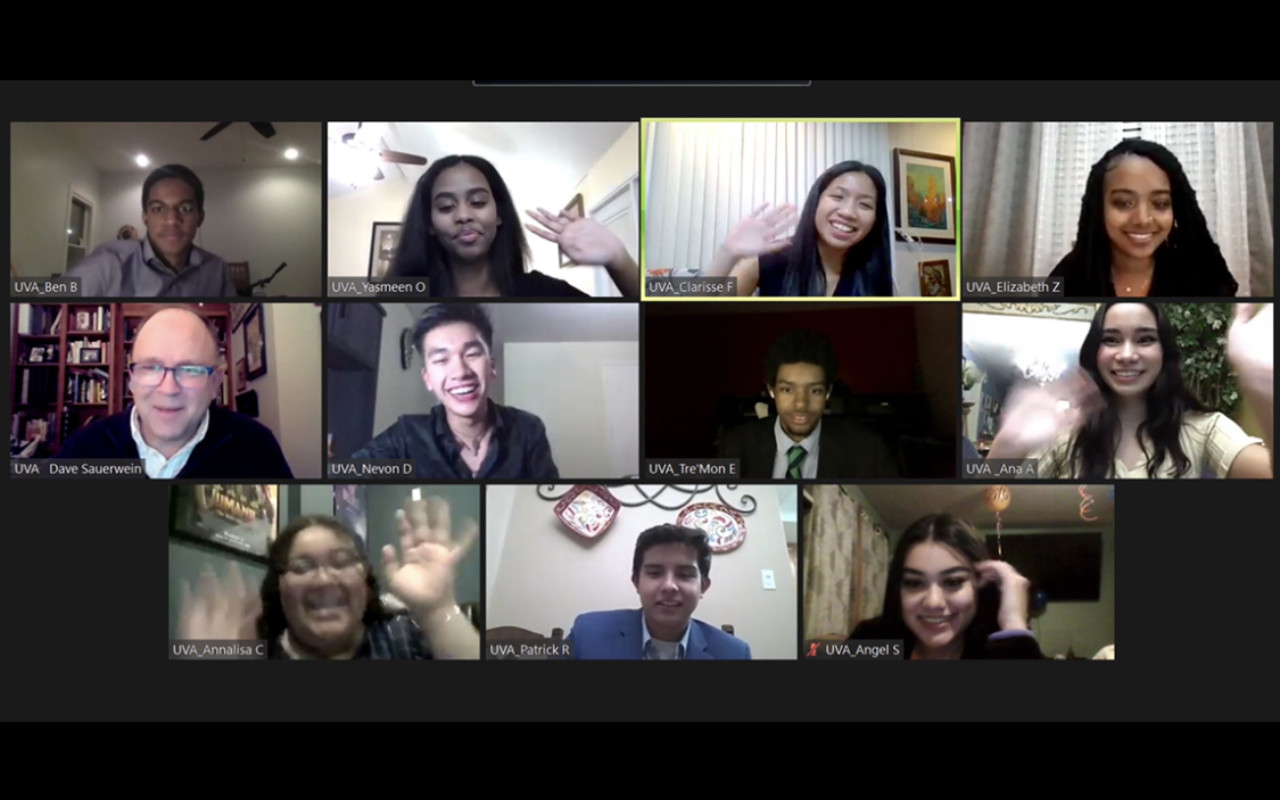 New Houston Posse Scholars Honored at 2021 Awards Ceremony
More than 200 guests came together virtually this past January to welcome Houston's 61 newest Posse Scholars. The Apache Corporation was the event's lead sponsor and Houston Texans President Jamey Rootes served as keynote speaker.
The new Scholars, chosen from a pool of more than 1,000 nominees, were selected for their exceptional academic and leadership potential. Nominations for the prestigious award came from Houston public high schools and community-based organizations.
The new Scholars were selected for their exceptional academic and leadership potential.
As president of the Houston Texans football team, Jamey Rootes oversees all functions of the club, from securing stadium naming rights and sponsorship to coordinating media broadcasting relationships and engineering ticket sales.
Carleton College Posse alumna and Posse National Alumni Advisory Council representative Adriana Castillo interviewed Jamey during the ceremony in a conversation that focused on leading through adversity. Similar themes are echoed in his new book, "The Winning Game Plan: A Proven Leadership Playbook for Continued Business Success."
"As an alumna reading the book and listening to Jamey talk about his book, it certainly was the fuel I needed to keep moving forward with my own leadership development and journey," Adriana says. "Jamey embodies a leadership style I hope to one day grow into and it was an honor to have him encourage our new Scholars."
From January to August, the new cohorts of Houston Scholars participate in Posse's Pre-Collegiate Training, which prepares them to succeed both academically and as campus leaders. This fall they will matriculate at Posse Houston partner institutions Bryn Mawr College, Carleton College, Colby College, Texas A&M University, University of Virginia and Wellesley College.