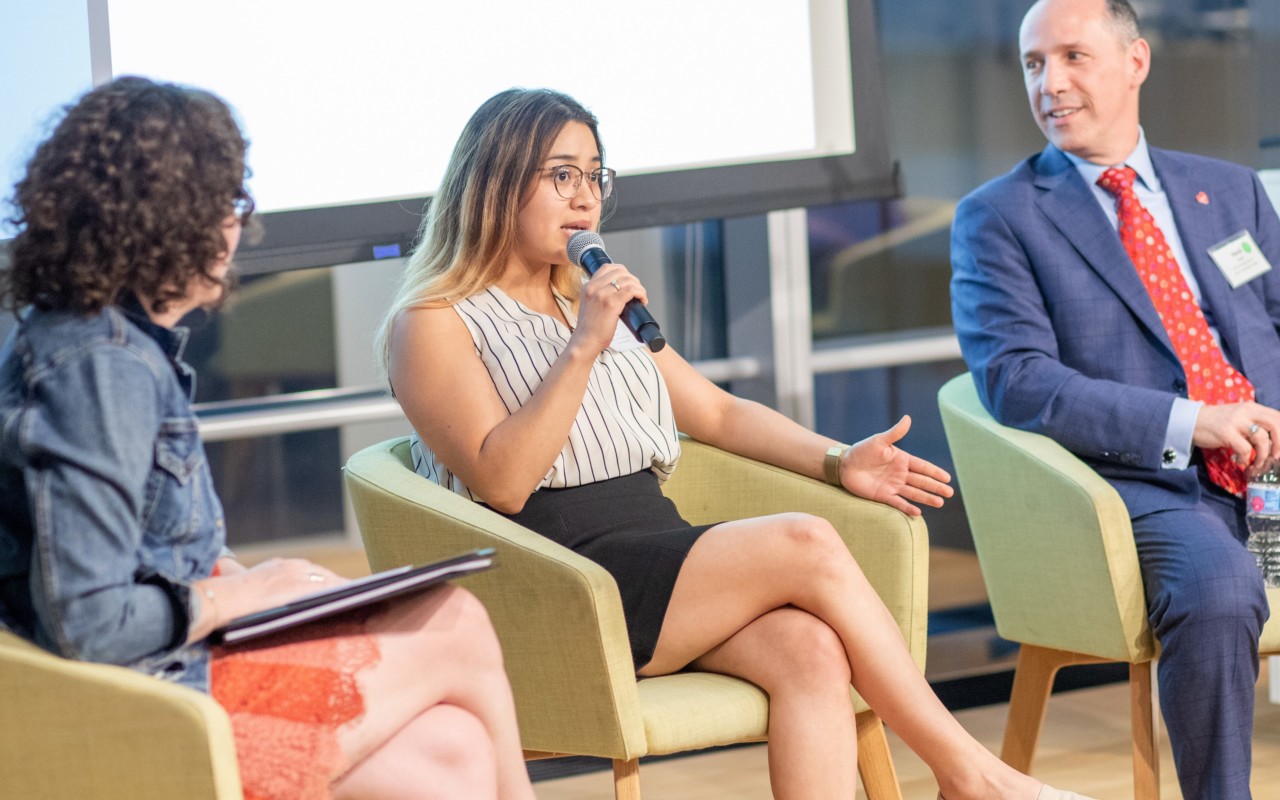 Networking Event Creates Valuable Career Connections
This past June, more than 50 participants gathered at Sprout Social downtown for Posse Chicago Networking Night. In attendance were Posse alumni, board members, Career Program partners and supporters new and old.
This year's theme was rooted in connection and community-building, creating opportunities throughout the evening to communicate, inquire and reflect on career and education.
This year's theme was rooted in connection and community-building.
The evening included a discussion on the mutual benefits of mentoring between David Susler, associate general counsel for National Materials LP and a member of the Posse Leadership Council, and his Posse mentee, Jennifer Idrovo, a graduate of Trinity College who is now neighborhood network director for Latinos Progresando. An energy-producing warm-up activity was led by Posse Leadership Council member Stephanie Scott, and breakout groups sparked conversations on graduate school, career trajectories, negotiating, sponsorship & mentoring, and establishing a "wow" factor.
A highlight was the "Asks and Offers" board, a space for inquiries for resume-writing assistance, job interview prep, sounding boards, and skill-based needs and offerings. Participants who posted on the board included their name, contact information, and an ask or offer for the group. Many attendees could be overheard planning next steps for further communication and connection.
"This was the best Posse Networking Night I've ever been to," said David. "And I've attended every single one of them."
Posse Chicago staff are already preparing for next year's Networking Night and look forward to welcoming new alumni, volunteers, Career Program partners, and supporters to the Posse community as we continue to build it together.