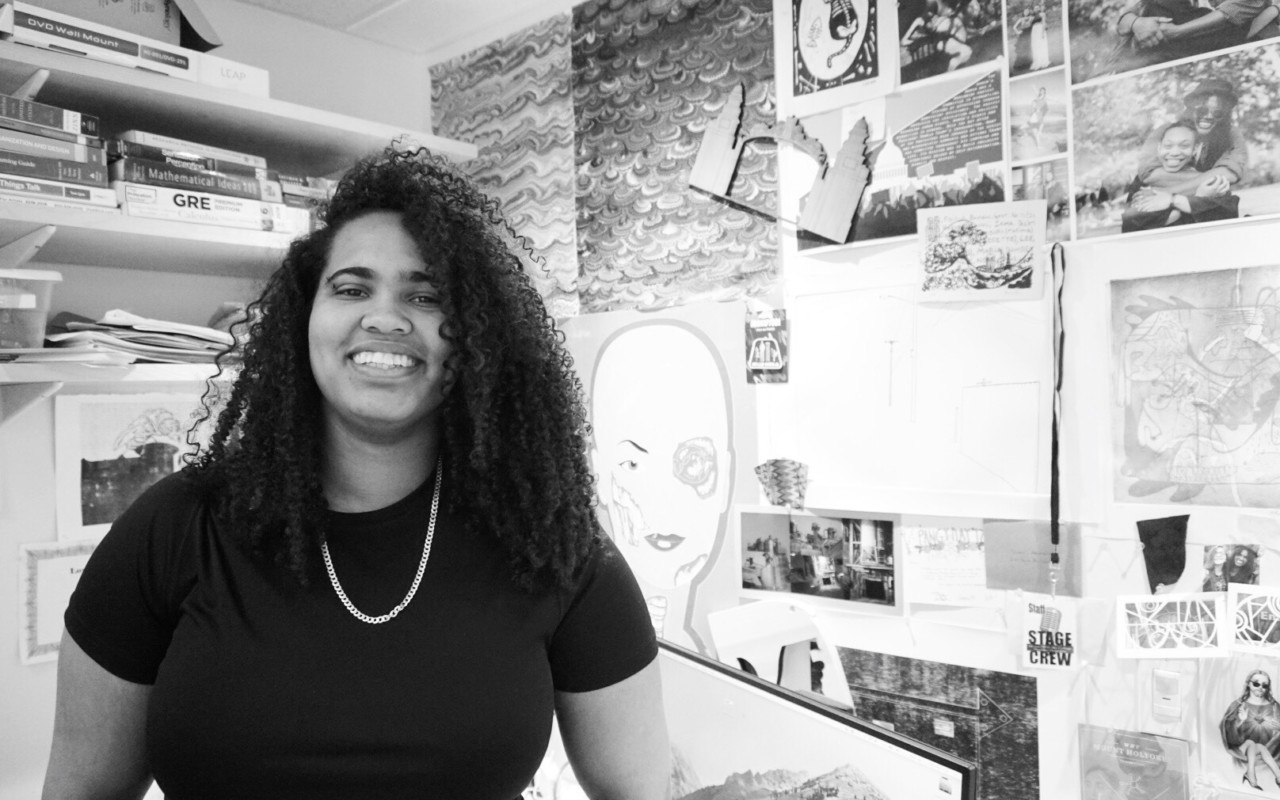 Mt. Holyoke Alum Launches, Leads Inclusive Makerspace on Campus
Shani Mensing, a 2015 alumna of Mount Holyoke College (MHC), is the design mentor and technical lead at Fimbel Maker & Innovation Lab, an 8,000 square foot makerspace that supports students' academic and personal design projects. Shani is also co-founder of the iDesign studio course at MHC.
After graduating with a degree in computer science, Shani was hired to create and run the makerspace, the first of its kind at MHC. There she led hands-on learning workshops with architecture, computer science and humanities students.
"Our lab has become a hub on campus for collaboration and innovation. All are welcome to create, explore, and expand on STEM and entrepreneurship resources and techniques to which they may otherwise not be exposed to."
Three years after it opened, the makerspace underwent a $3.5 million renovation and expansion and was renamed the Fimbel Maker & Innovation Lab.
"Being part of Posse helped empower me to identify my leadership style."
Shani's interest in developing the Lab grew from a desire to change how people perceive technology. Leah Glasser, Shani's Posse Mentor, connected her to computer science professor Audrey St. John, who encouraged Shani to create a curriculum. Her encouragement resulted in the iDesign Studios course for first-year students. The course allows students to fulfill math requirements while showing them how technology can be creative.
"We wanted to attract 'tech-phobic' students and inspire them to give a field like computer science another look," says Audrey. "Shani's leadership was pivotal. The expertise and unstoppable energy she brought every day empowered students to build impressive interactive tech projects."
One of Shani's students went on to develop HackHolyoke, an annual 24-hour hackathon run by students. Open to people all over the country from any background in technology, the event provides opportunities for students to engineer unique projects, develop games and participate in interactive workshops.
"While engineering has historically been a male dominated field, this hackathon celebrates diversity in STEM," says Shani. "Last year the event had an equal ratio of male, female and non-binary identified attendees."
Reflecting on the significance of her Posse experience, Shani observes, "Being part of Posse helped empower me to identify my leadership style. Being able to step in and offer that resource to others was something I always wanted to do."
The Fimbel Maker & Innovation Lab is currently run by 14 student workers and overseen by Shani alongside three of her MHC colleagues. The Lab is open to all MHC students in addition to students from neighboring Smith College, Amherst College, Hampshire College and UMass Amherst.