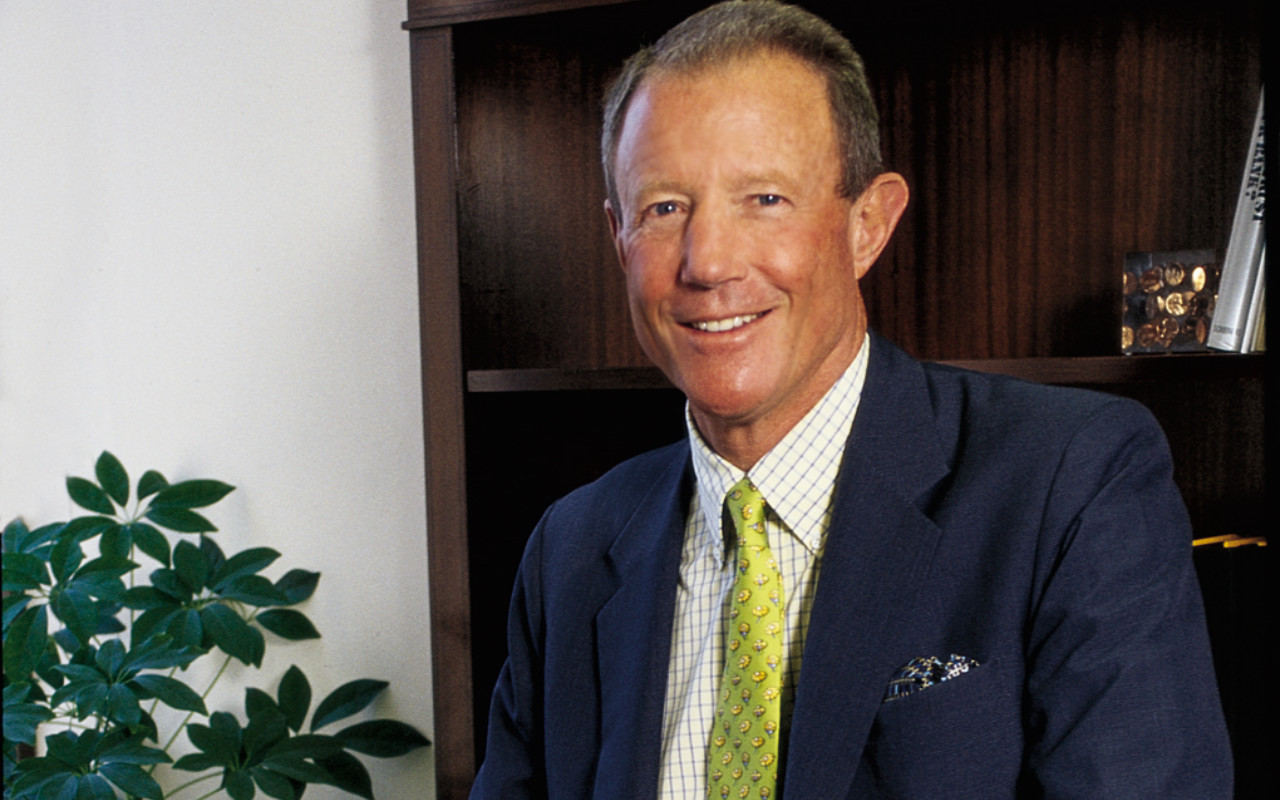 Morgan Stanley Advisory Director Leverages Success To Give Back
Anson M. Beard, Jr., spent the bulk of his career with prestigious financial services firm Morgan Stanley, building their equity division worldwide. Over 17 years, he grew the firm's business, established himself as an industry leader. Now, as an advisory director for the firm and a member of Posse's National Board of Directors, Anson is focused on leveraging his professional success to add value to the world around him.
"I'm not interested in prestige," says Anson. "I'm interested in making a difference."
That interest is evident in his relationship with Wheaton College, a Posse partner institution. Anson has been involved with Wheaton for over 40 years, first joining the board in 1971 and now serving as a lifetime trustee. His business and financial acumen helped facilitate the institution's growth and financial stability. It was through Patricia Arnold, a Wheaton trustee and Posse life director, that Anson first learned about Posse.
Impressed by Posse's impact at Wheaton and other institutions across the country, Anson joined the Posse board in 2007.
"There's no question that Posse is the most exciting of the nonprofits I'm involved with," says Anson. "It has the broadest impact because there are so many partner organizations and alums out there now. The alumni network is going to be a force!"
"Anson never misses an opportunity to talk to people about Posse; he is an incredible advocate for the program," says Jeff Ubben, the chairman of Posse's National Board of Directors. "His guidance and support at the board level is something we are fortunate to have."
Raised in New York City and educated at The Buckley School, St. Paul's School and Yale University, Anson pursued finance—an area he felt would give him career flexibility. He started his career at Citibank, followed by nearly 15 years with brokerage firms Laird, Inc. and Donaldson, Lufkin & Jenrette Securities Corp. before joining Morgan Stanley in 1977.
In addition to Posse and Wheaton, Anson is deeply involved with the Brandywine Conservancy, the Community Foundation for Palm Beach, the John A. Hartford Foundation, and the Kingsley Trust Association at Yale. His family foundation, Tsunami, has donated $10 million in support of the arts, conservation, education, and health issues.