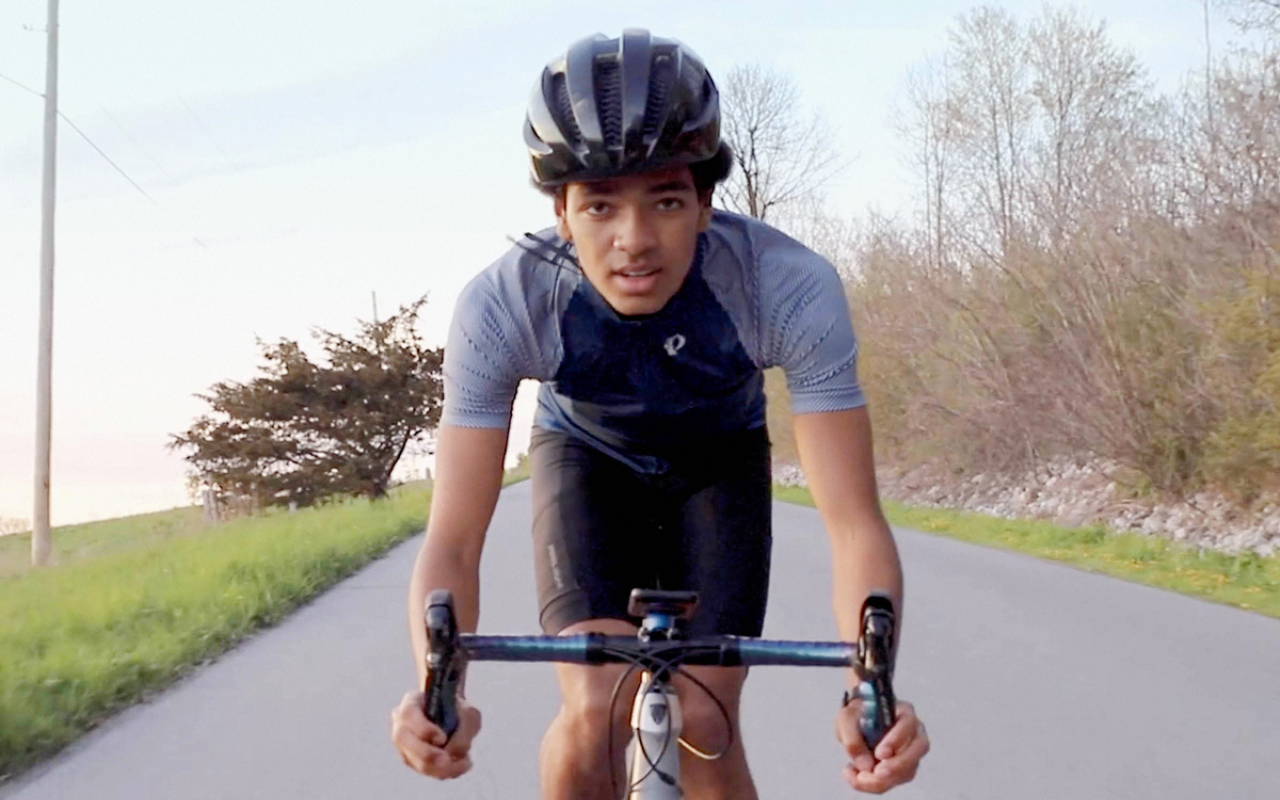 Middlebury Scholar Forges Filmmaking Partnership, Funds Cycling Adventures
Malick Thiam, a junior Posse Scholar at Middlebury College, turned a summer internship his freshman year into an ongoing collaborative relationship with Specialized, a company focused on improving people's lives through cycling. Malick has worked on creating marketing content for the company throughout his time at Middlebury.
After a year and a half of online education due to the COVID-19 pandemic, Malick spent the end of his freshman year looking for an internship that would allow him to travel and explore film.
"I wanted to 'clip in' and inspire people from all different backgrounds to explore the world by bike," Malick says.
Already empowered by funding from Middlebury's First Year Grant, he reached out to Specialized's marketing team for additional support. The company agreed to help sponsor a two and a half-week cycling trip through Portugal.
Malick filmed the trip with two of his best friends, focusing on showcasing the cycling equipment, and produced a video for his YouTube channel that has since garnered thousands of views.
This opportunity with Specialized encouraged Malick to "seek adventures and make more memories" in whatever scale possible. His conversations with the cycling brand continued after the summer of 2021, developing into further involvement with his bike trips and campus life.
Specialized sponsored two additional big trips for Malick. The first was a 600-mile cycling trip with a friend over the course of six days, from Brooklyn to Niagara Falls. That was followed by a three-day biking adventure through the Cabot Trail in Nova Scotia, Canada.
"One of my proudest moments was when Specialized sponsored my entire team's cycling kits," Malick says, noting his enthusiastic membership in Middlebury's cycling club. "This saved the club thousands of dollars and lowered the barrier of entry into this costly sport."
Malick is currently studying abroad in Brazil for a year and is expected to graduate from Middlebury in May 2024. He is majoring in economics and international studies, with a minor in film and media studies.
Malick hopes to use his filmmaking skills in expanded partnership with more outdoor brands, aiming to promote sustainability and diversity in the outdoors—with an ultimate goal to increase the representation of people of color in nontraditional spaces.