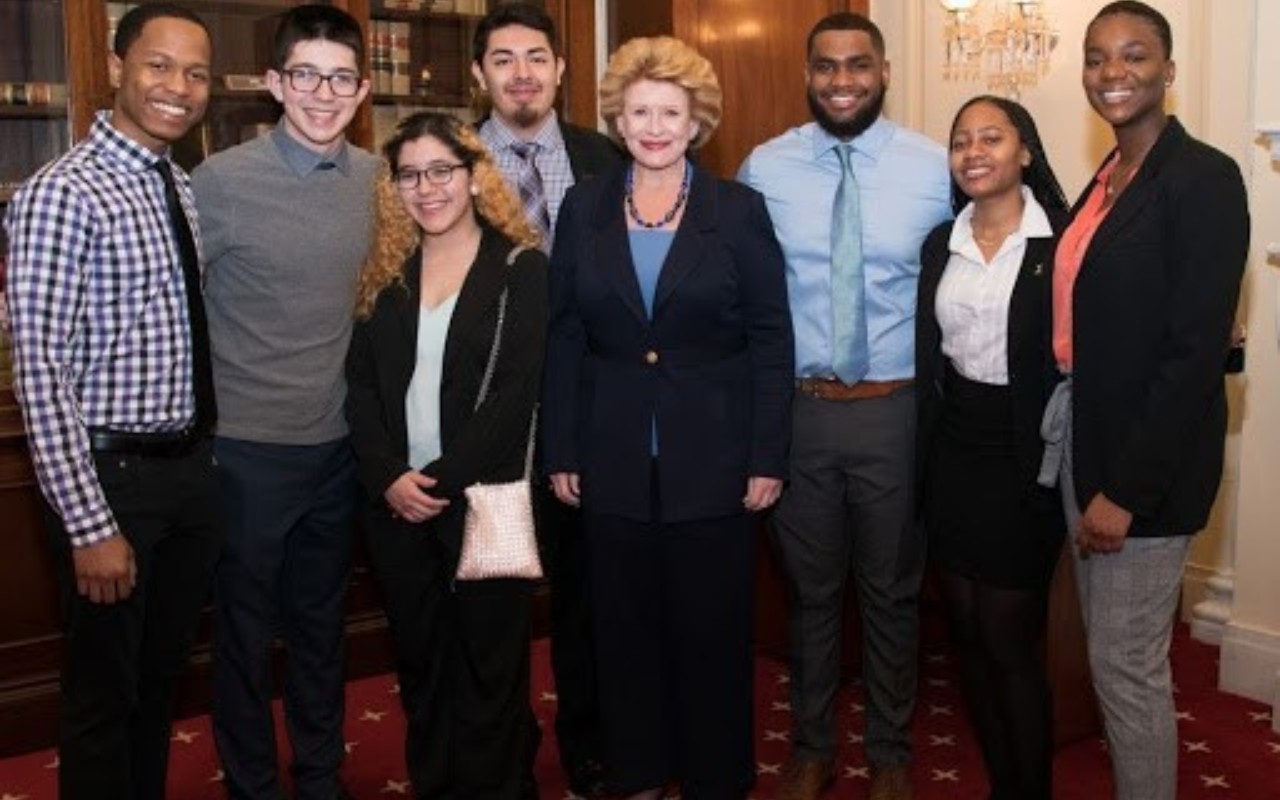 Michigan Posse Explores STEM Careers in D.C.
This past spring, seven STEM Scholars from the University of Michigan visited the nation's capital to explore career opportunities in the area. With funding from the University, the Scholars enjoyed a robust week of meetings and activities, learning more about the daily responsibilities of experts in their fields as well as experiencing the city's many historic sites.
With majors ranging from microbiology to pre-med, mechanical engineering to information technologies, the Scholars met with individuals and organizations representing a broad range of interests. Among the representatives were researchers from the Food and Drug Administration and National Institutes of Health, a computation genomics scientist at the Smithsonian National Zoo, a former NASA astronaut, and a staff member from the Public Policy and Government Affairs team at Google, a Posse Career Program partner.
The Scholars also met with Michigan's first female senator, Debbie Stabenow, and Illinois Congressman Mike Quigley. According to Sopulu Anidobu, a Scholar and one of the organizers of the trip, the meeting with Congressman Quigley left a particularly strong impression.
"Nobody in our Posse had thought about a career in politics," she recalls. "Congressman Quigley opened our eyes to the need for more STEM-oriented legislators and passionate people to bring expertise on the issues of climate change, clean energy and natural resources."
In addition to attending meetings, the Scholars toured monuments on the National Mall, visited the United States Botanic Garden, and explored the Smithsonian Institution's National Museum of Natural History, Portrait Gallery and Air & Space Museum.