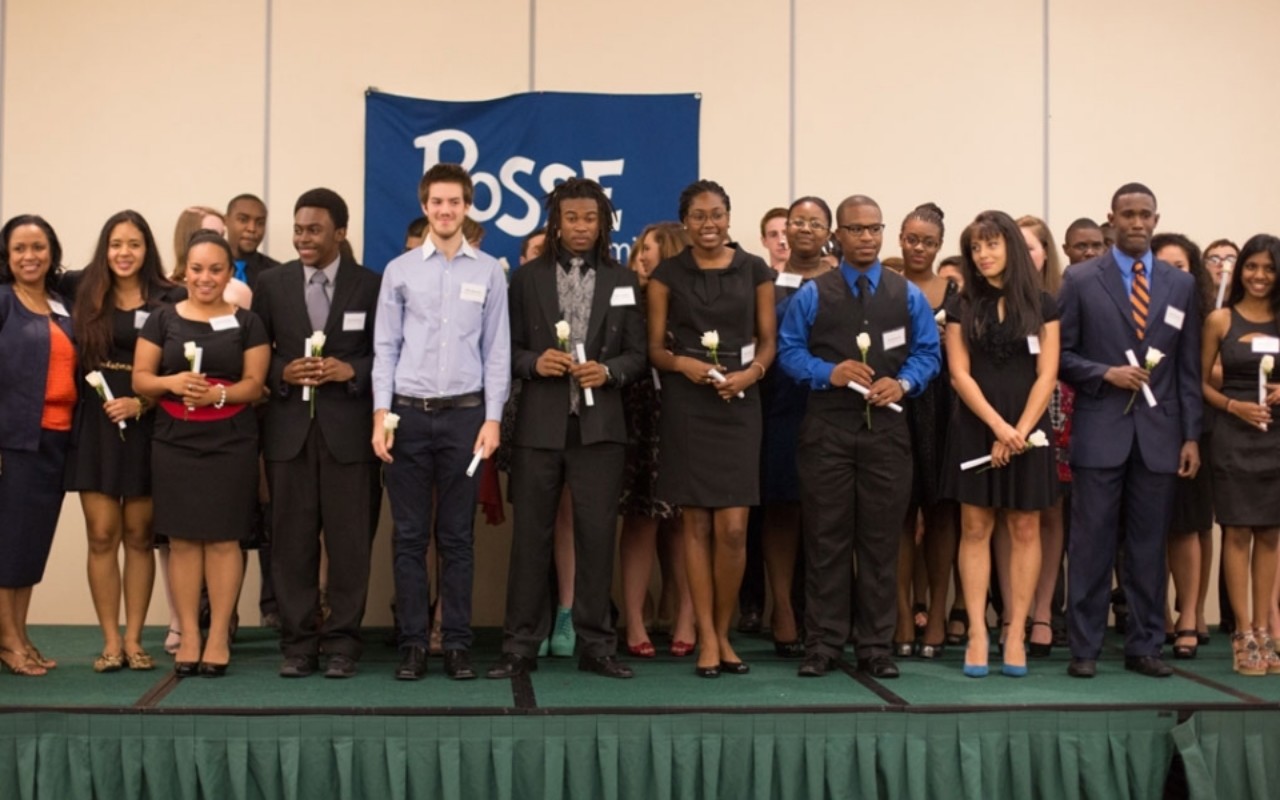 Miami Welcomes 41 New Scholars
On January 3, Posse Miami welcomed 41 new Scholars to the Posse program. Over 200 guests—including nominators, principals, friends, family, on-campus Scholars, as well as Posse supporters and board members—celebrated the fourth annual Awards Ceremony at Jungle Island.
Chosen from a pool of over 1,100 students nominated from Miami-Dade Public Schools and community-based organizations, these newly selected Scholars have been awarded more than $5 million in scholarships and leadership awards from Posse Miami's partner institutions—Franklin & Marshall College, Hamilton College, Mount Holyoke College and Syracuse University.
The Posse Foundation Founder and President Deborah Bial was in attendance to congratulate the new Scholars and share motivational remarks.
Scholars were welcomed to their colleges by Kent Trachte, the dean of the college at Franklin & Marshall; Donnell Butler, the senior associate dean for planning and analysis of student outcomes at Franklin & Marshall; Donald Carter, the chief diversity officer of Hamilton; Cerri Banks, the dean of the college at Mount Holyoke; and Jo Anne Phang, the director of admissions southeast region for Syracuse.
The ceremony marked the beginning of Scholars' Pre-Collegiate Training, which, through weekly workshops, addresses team building, cross cultural communication, leadership and academic excellence. To date, Posse Miami has recruited and identified over 150 Scholars who have won over $10 million in scholarship and leadership awards to some of the nation's top colleges and universities.
Posse Miami would like to thank Burger King Corporation for its constant support and continued sponsorship of the Awards Ceremony.