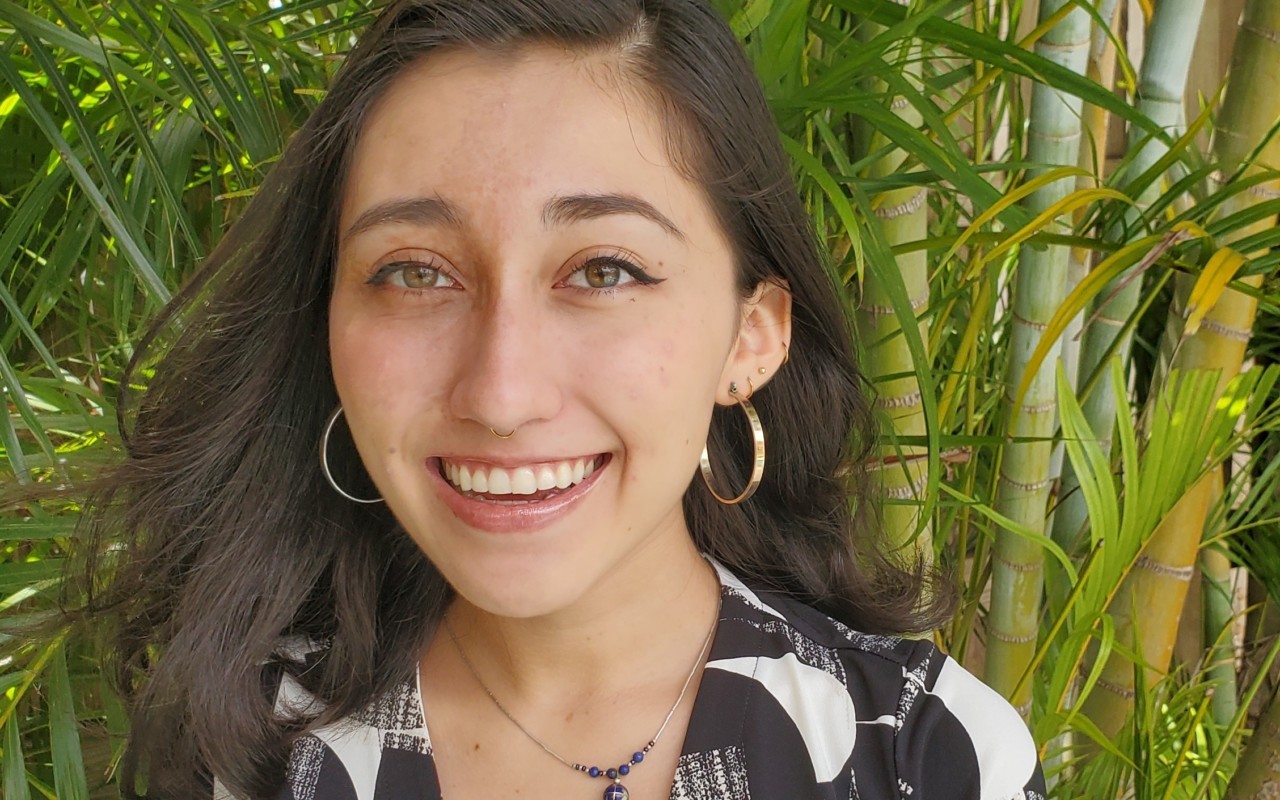 MHC Scholar Pursues Law as Intern with Senator Warren, Lindsay Fellow
Posse Scholar Sara Sarmiento, a senior at Mount Holyoke College and an aspiring lawyer, has completed a prestigious, immersive summer experience in law and government in the Lindsay Fellowship program. This fall, she will be a remote intern in the office of Massachusetts Senator Elizabeth Warren.
Sara was introduced to the opportunity in Senator Warren's office through the Posse Career Program. It is a fitting next step after her summer Lindsay Fellowship, which included a rotation of placements in judges' chambers, the U.S. Attorney's Office and the Federal Defender Office or the U.S. Probation Office.
Now a double-major in international relations and critical social thought, Sara says Mount Holyoke has shaped her trajectory towards law. While her aspirations have only solidified in the past few years, she has always centered her professional goals on helping people. As a high school student, Sara says she knew she wanted to go out of state for school but did not anticipate choosing a gender-diverse women's environment like Mount Holyoke. She is glad she did, finding both academic success and a deep sense of community.
"Posse has opened many doors for me, supporting me during all my challenging times."
In the summer of 2019, Sara was a Training and Recruitment Initiative for Admissions to Leading Law Schools (TRIALS) Scholar, one of just 20 student participants. The all-expenses-paid program, which took place at Harvard Law School, provided intensive tutoring sessions and LSAT-prep workshops. Through the program, Sara also had the opportunity to connect with admissions representatives, former and current deans of the law school, and law firms around Boston.
"I'm grateful for my new family of 19 other TRIALS scholars," Sara says, noting that the group shared both career goals and values. "They all have the passion to become lawyers and uplift their communities."
On campus at Mount Holyoke, Sara is the founder of the Mi Gente Living and Learning Community (LCC), which provides a space of community and empowerment for Latinx students. Mi Gente LLC allows students to select residential living to center a shared identity in the Latinx Diaspora.
One of Sara's proudest moments on campus was being honored as Community Advisor of the Year at the 2019 Student Leadership Awards; she was recognized for her excellence in strengthening diversity, social justice, and community with Mi Gente Living LLC.
Sara considers one of her greatest Posse gifts to be her mentor, who has encouraged her to pursue her dreams. She credits the Mount Holyoke Posse community as a major source of motivation and support as she stays focused on her career goals.
"Posse has opened many doors for me, supporting me during all my challenging times," Sara says. "In short, it takes a village, and Posse is my village."