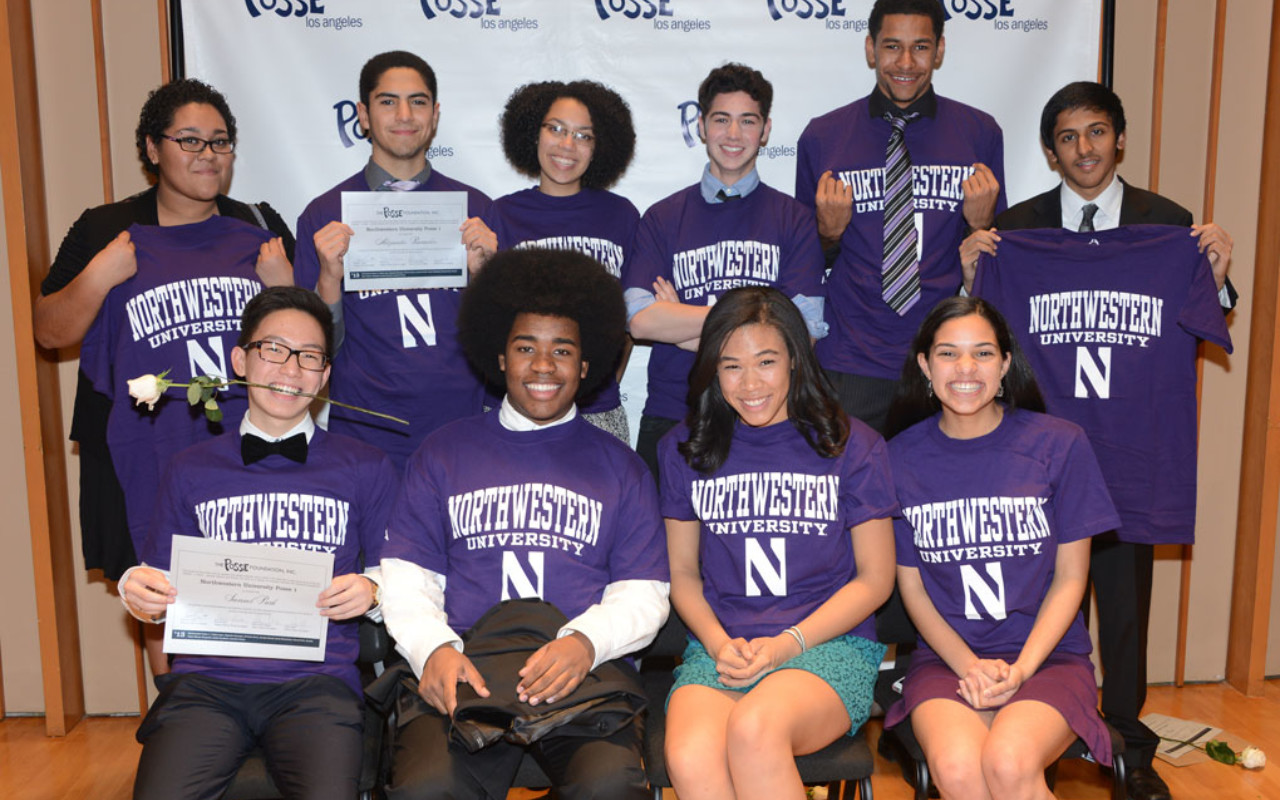 Los Angeles Welcomes New Scholars
On January 4, Posse Los Angeles held its 11th annual Awards Ceremony to induct its 90 newest Scholars. These outstanding students were awarded $12.6 million dollars in merit scholarships from Posse's partner colleges and universities. Special thanks to Milbank, Tweed, Hadley & McCloy LLP for their generous sponsorship of this event.
Over 350 guests—including Scholar families, nominators, volunteers and nine partner institutions—were in attendance to celebrate the accomplishments and leadership potential of our newly selected Scholars.
Representatives from Bucknell University, Dickinson College, Grinnell College, Kalamazoo College, Syracuse University, Tulane University, University of Wisconsin-Madison, and our newest partner institutions, Northwestern University and Hobart and William Smith Colleges welcomed their Posses and offered words of encouragement as they begin Pre-Collegiate Training.
"I am so lucky to be going to school and so thankful that Posse has identified me as a student worthy of going to such a great university," said Lawrence Vinson (Northwestern Posse 1). "It's nice to be a trailblazer and make a great first impression on that campus."
This spring, Posse Los Angeles will have approximately 110 Scholars in Pre-Collegiate Training, with the selection of cohorts from the University of California, Berkeley and University of California, Los Angeles. Posse Los Angeles has seen tremendous growth this year, receiving almost 2,500 nominations from the Southern California area.
Since 2002, Posse Los Angles has selected 650 talented and diverse leaders to attend some of the nation's top colleges and universities. As Posse Scholars they are awarded full-tuition merit scholarships and begin a lifelong relationship with The Posse Foundation that will see them through to graduation and help them become leaders in the workforce.