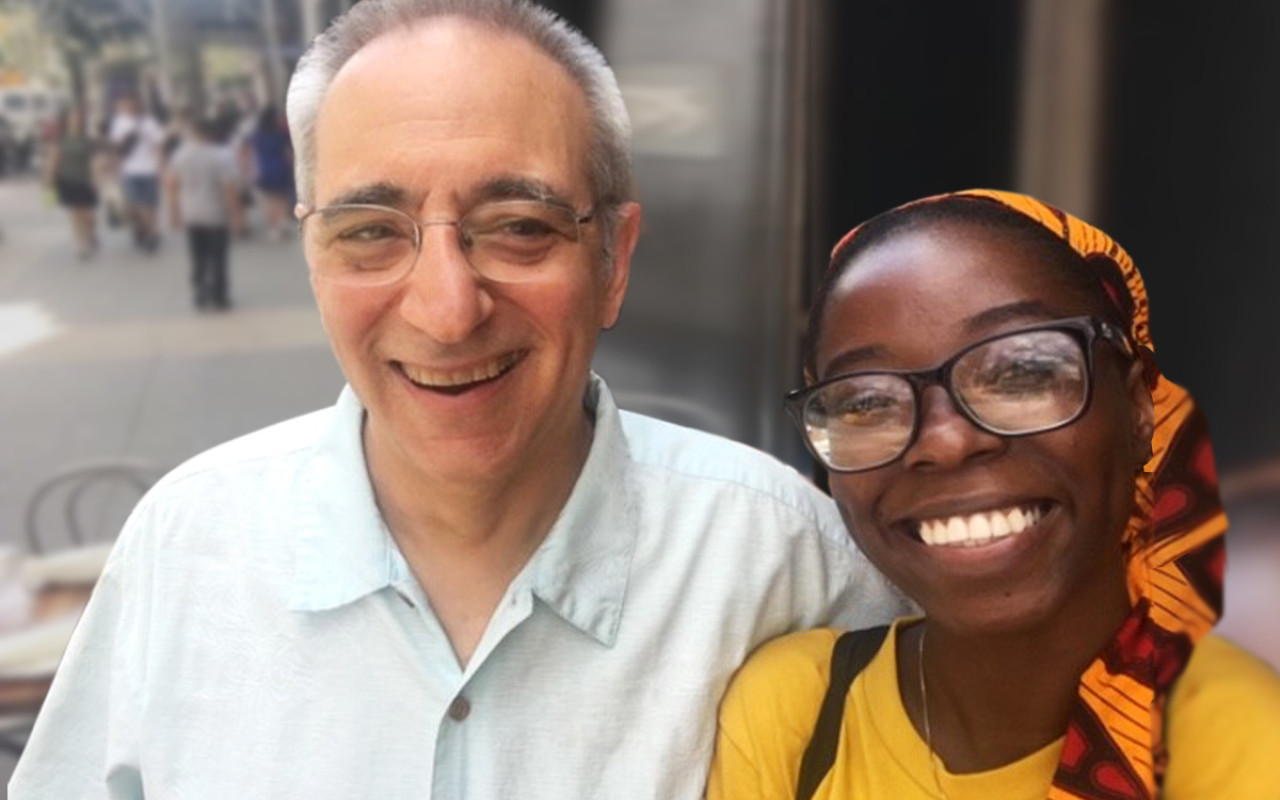 Longtime Posse Volunteer Supports Virtual Recruiting
Dave Feldman, a Posse New York volunteer since 2011, has participated in every day of the virtual DAP 1 Posse Scholar process this year. Dave says it is gratifying for him to have accumulated so many years of seeing Scholars graduate and go on to become leaders in their careers and communities.
Dave was introduced to Posse when he spoke at Grinnell College in 2011 and by chance attended the Posse Graduation of that year's Posse Scholar seniors. A retired author known for the "Imponderables" book series, he was on campus to receive an honorary degree from Grinnell, his own alma mater.
As an undergraduate at Grinnell, Dave created the college's first independent major. He graduated with a passion for Russian literature and popular culture and went on to study the Popular Culture movement in Europe as a Watson Fellow. He later taught a course on daytime television at The University of Maryland and worked in program development at NBC and ABC in New York.
"The longer one volunteers for Posse, the deeper your relationship grows with staff and Scholars."
Dave says he knew he wanted to be involved with Posse after experiencing overwhelming warmth among Scholars, parents, campus mentors and staff. He started to volunteer for the DAP 1 and 2 interviews and soon became a writing coach for group and one-on-one sessions. This year, he became a writing coach for the Posse Veterans Program.
Due to the COVID-19 travel and gathering restrictions, Posse was compelled to adapt to an online platform for this fall's interview process. This gave volunteers an opportunity to help from home, and Dave leapt at the chance to sign up for as many virtual volunteer sessions as he could.
"To be honest, it was a pleasure and a soul-cleansing diversion to volunteer during the pandemic," he says. "It is hard to be downbeat when faced with such an impressive group of young people."
Over the years, Dave has enjoyed volunteering for Posse as a way to support and advocate for Posse Scholars. Despite the virtual modifications to DAP, this year was no different for Dave.
"These high school seniors rose to the occasion and showed grit and flexibility at a stressful time," Dave says. "The longer one volunteers for Posse, the deeper your relationship grows with staff and Scholars."
Dave encourages all interested parties to join the Posse volunteer family.